Join the team at Redtorch as our new Marketing & Communications Manager…
Does marketing effectiveness keep you up at night? Is work by the likes of Ritson, Sharp, McCarthy and Binet your go-to reading material? Are you looking to instil proper theory into an exciting b2b marketing role within the sports industry?
Then this is the job for you!
We're after a qualified Marketing & Communications Manager to develop, own, and implement Redtorch's annual Marketing Plan and drive agency growth.
But who are Redtorch?
We're a London-based and independent Marketing Agency trusted by many of the biggest brands in the world of sport.
Our young yet experienced team is full of sport-obsessed data fanatics, strategic thinkers and creative communicators.
We're now on the hunt for someone to spread the word about us. The agency world is a cluttered place so, in short: we want to shout (in the right way) from the rooftops about all things Redtorch: our people, our work, our culture.
Reporting to Redtorch Director Alex Ross, you'll need an understanding of Marketing theory (including the 4 Ps), and be prepared to cut through the jargon to ensure maximum effectiveness of every piece of comms.
We think Redtorch is a great place to work, and following a busy and hectic week – we're sure you'll enjoy a drink or two with the team at the local 'firepit'.
Finally, as a small agency we need a team that shares the same values and work ethic. That's why, to be considered for the role, you must adhere to the Redtorch LIGHTS:
Learn: every day and stay on top of the latest trends
Initiative: take the opportunity to act independently
Generate positivity: inspire others with your attitude
Honesty: build trust among employees and partners
Take responsibility: accept accountability
Spirit: Have each other's back no matter what
Develop and implement the Redtorch marketing strategy
Plan and deliver a mix of comms that improve Redtorch's long-term brand and short-term performance
Develop project action plans and delivery schedules, coordinating staff and suppliers to maximise key moments and activations across the year
Manage and develop Redtorch communications including website, email and social channels
Writing, editing and production of all external communications
Essential Skills & qualifications
Minimum 2 years' Marketing & Communications experience
CIM Certified
MBA in Marketing preferred
Excellent understanding of marketing and subsequent communications process
Excellent written and verbal communication skills
Solid organisational skills, including attention to detail and multitasking skills.
Strong working knowledge of Microsoft Office.
Salary: up to £35k
Holiday: up to 25 days + bank holidays
Company pension scheme
Cycle to work scheme
Flexible working from office + home
Please email your CV and include specific social media experience to hello@redtorch.co
We're an equal opportunities employer and welcome applications from all sections of society.
---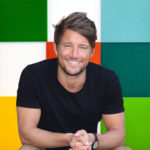 Hi, I'm Alex. A passionate, sport-obsessed film lover who enjoys travelling the world, meeting new people and making life-long friends.
My most memorable sporting moment is … 
Spectating: Liverpool beating AC Milan in 2005 to win the UEFA Champions League.
I am happiest when … 
With family.
The sports person that best represents me is … 
Frederik Fetterlein (Danish Tennis player... worth a google).
The three things at the top of my bucket list are …
1. Complete an Ironman for the charity MIND
2. Learn a language
3. Get an invite to Jess Reus' wedding
A quote I try to live my life by is … 
"Life is as good as the memories you make."
All author posts