Join the team at Redtorch as our new Marketing Manager…
Do you want to produce work that results in positive social change?
Do you believe every sport is for everybody?
Is sport your passion, marketing your profession?
Then this is the job for you!
We're after a purpose-driven Marketing Manager to join our team of sport-obsessed data fanatics, strategic thinkers and creative communicators.
You will work closely with our Director Alex Ross to drive the business forward through a series of marketing initiatives.
Ultimately, you'll help build the Redtorch brand through effective communication about who we are, our people, and what we do.
• Develop short-, mid- and long-term marketing goals that align with business goals
• Create monthly marketing plans for media channels and platforms
• Come up with initiatives for existing and new products / services
• Research and analyse market trends, demographics, pricing schedules, competitor products, and other relevant information to form marketing strategies
• Manage marketing budgets
• Serve as the Redtorch point of contact for all marketing enquiries
• Create detailed written reports and verbal presentations to the Redtorch Leadership team
• Help create and deliver detailed, targeted marketing strategies for high-profile campaigns and projects
• Work closely with every Redtorch department
• Manage relationships with industry partners, suppliers and press
• A passion for marketing
• A strong belief in Redtorch LIGHT – the principles that guide Redtorch
Learn: Learn every day and stay on top of latest trends
Initiative: Always take the opportunity to act independently
Generate positivity: Inspire others with your attitude – be a breath of fresh air
Honesty: Integrity is everything – build trust among employees and clients
Take Responsibility: Thrive on responsibility and accept accountability
• A love of sport!
• A desire to join an independent and agile agency
• Ability to manage multiple projects and campaigns simultaneously
• Ability to work to tight deadlines
• Proven campaign delivery expertise, delivering engagement and commercial goals
• Excellent written and verbal communication skills
• Solid organisational skills, including attention to detail and multitasking skills
• Expert knowledge of Microsoft Office (Excel, PowerPoint, Word)
• Experience working with Hubspot
• Comfortable working within a small team in a hands-on, fast-paced environment
• Proactive, personable, positive, highly organised, resilient, flexible
• Educated to degree level (marketing degree is ideal)
• 2–3 years marketing experience
• A dog that likes to visit the Redtorch offices
If you're interested in joining the team, send your cover letter and CV to iwanttowork@redtorch.co and include 3 reason why you're perfect for this role.
---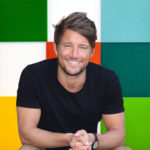 Hi, I'm Alex. A passionate, sport-obsessed film lover who enjoys travelling the world, meeting new people and making life-long friends.
My most memorable sporting moment is … 
Spectating: Liverpool beating AC Milan in 2005 to win the UEFA Champions League.
I am happiest when … 
With family.
The sports person that best represents me is … 
Frederik Fetterlein (Danish Tennis player... worth a google).
The three things at the top of my bucket list are …
1. Complete an Ironman for the charity MIND
2. Learn a language
3. Get an invite to Jess Reus' wedding
A quote I try to live my life by is … 
"Life is as good as the memories you make."
All author posts