It's ski time at Redtorch!
Redtorch has been appointed by the International Ski Federation (FIS) to design and build #WhichSkierAreYou – a short, fun quiz for the global snow sports community.
Redtorch built the bespoke #WhichSkierAreYou quiz specifically for FIS
During a time when live events and opportunities to hit the slopes are limited, #WhichSkierAreYou encourages fans to answer 9 questions in 2 minutes to reveal their piste persona and matching Longines watch collection.
The quiz includes elements of data capture that provide FIS with an even better understanding of their existing – and potential – fanbase.
What's more, thanks to the support of FIS' Top Partner Longines – fans also have the opportunity to win a day with a FIS Race Director or Longines Ambassador.
We also created various platform specific social assets for each stage of the campaign
#WhichSkierAreYou has been live for 2 weeks and already generated 187k engagements, 4.7k completions, and added 1.1k new contacts to the FIS database.
With our dedicated team providing clients with the very best talent, technology and flexibility during these unpreceded times, please get in touch if you're looking to engage fans in new and innovative ways!
In the meantime, 9 questions. 2 minutes. #WhichSkierAreYou?
---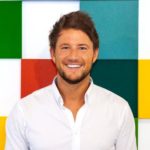 Hi, I'm Alex. A passionate, sport-obsessed film lover who enjoys travelling the world, meeting new people and making life-long friends.
My most memorable sporting moment is … 
Spectating: Liverpool beating AC Milan in 2005 to win the UEFA Champions League.
I am happiest when … 
With family.
The sports person that best represents me is … 
Frederik Fetterlein (Danish Tennis player... worth a google).
The three things at the top of my bucket list are …
1. Complete an Ironman for the charity MIND
2. Learn a language
3. Get an invite to Jess Reus' wedding
A quote I try to live my life by is … 
"Life is as good as the memories you make."
All author posts