The 2019 Wimbledon Championships served up some fascinating statistics. Our ace (prepare yourself for puns, FYI) was the record number interacting through social media: the Championship's YouTube channel had 36.4m views over a 21-day period, and a 40% increase in subscribers. Game, set and match to social!
Epic 5- and 3-set matches, points that had the crowd gasping in astonishment, disputed calls, on-court tantrums, grumpy interviews, tears and sneers – the Wimbledon YouTube channel was the essential all-court ticket across this two weeks of tennis. And if anything passed you by, there were series like 'Things You Missed' and 'HSBC Play of the Day' to help keep your eye on the ball.
Having watched the indefatigable Novak Djokovic claim his fifth Wimbledon title, and the faultless Simona Halep become the first Romanian to hold aloft the famous plate, we've selected 5 TOP TIPS from the All England Club's coverage to help you boost your social media engagement. (Side note: It wasn't the strawberries and cream…)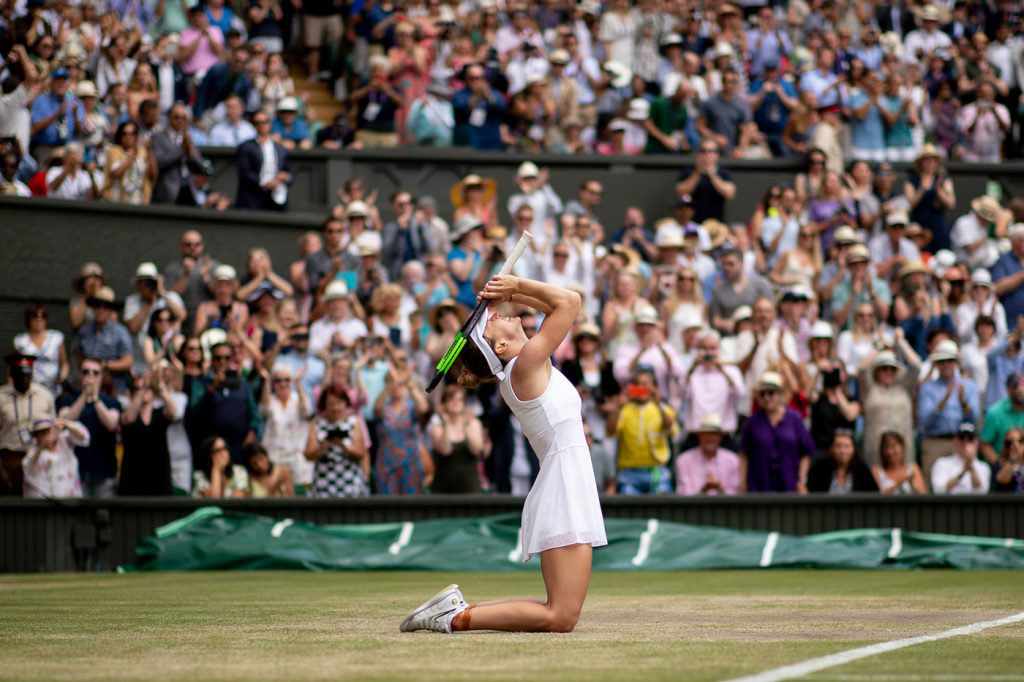 1. Get your followers into a rally
Series like 'HSBC Play of the Day', 'Coffee Morning' and 'Funnies and Memorable Moments' featured across the Wimbledon YouTube channel. This also enabled a playlist that fans could follow and keep track of throughout the competition. 'Coffee Morning', promoting use of the #JoinTheStory hashtag, involved followers by engaging with tweets.
REDTORCH Tip: don't just show content, involve your followers so they feel they're in the umpire's chair for every match.
2. Let the stars shine!
Star content was at the heart of Wimbledon's YouTube channel. Post-match press conferences made up 20% of its videos and 26% of views. Interviews with winners pulled in big numbers: 273k views for Simona Halep and 533k for Novak Djokovic. But it was Roger Federer's semi-final press conference that really turned heads, coming up just shy of an amazing 1m views.
REDTORCH Tip: during the 50th anniversary year of the Moon landing, go further: reach for the stars!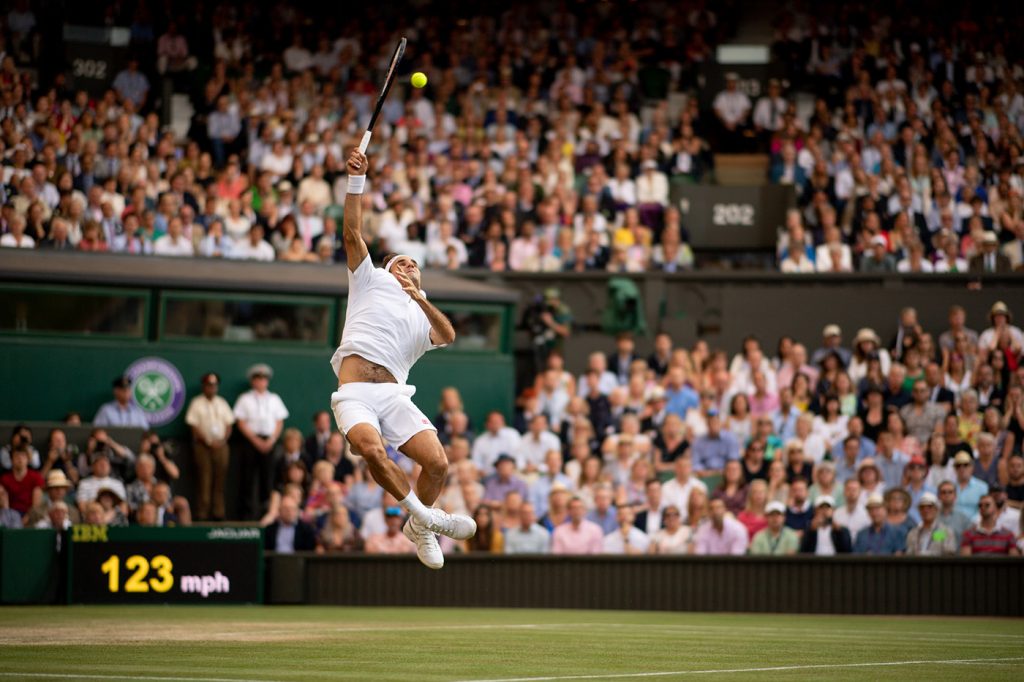 3. Carry on streaming!
Live streams of matches and highlights made up 28% of video content on Wimbledon's YouTube channel and generated 53% of views. Its 'Coffee Morning' segment also went out live. All this built up invaluable international and inter-fan connections, especially via the live chat tool, and allowed viewers around the world to follow and participate in real time.
REDTORCH tip: don't get caught in the time-zone net; embrace the world by streaming live.
4. Bring the fun, bring the drama
The malfunction of a sprinkler (swiftly dubbed 'Sprinkler gate', of course!) attracted 577,218 views on Wimbledon's YouTube channel – more than Djokovic's final press conference! We love the weird, the quirky, the unexpected. That's why the Championship's 'Funnies and Memorable Moments' – featuring Bahrami's famous trick shot, the Nick Kyrgios underarm serve, and  a tennis ball to the face – won so many points.
REDTORCH tip: Sport can be predictable – big up coverage of those magic moments that no one saw coming.


5. Oldies but goldies
For any tennis fan, it's the memorable moments from years gone by that really make the hairs on the back of your neck stand up. Wimbledon's YouTube channel gave itself depth and a touch of class by mixing a bit of Billie Jean King with the Williams sisters, a flash of John McEnroe / Bjorn Borg rivalry, and a snippet of Andy Murray uniting Britain. REDTORCH tip: don't forget the pub quiz! Everyone likes their presents wrapped in a bit of context.
When it comes to obtaining tickets for Wimbledon's star courts, and you're unsuccessful in the ballot or your name isn't David Beckham, then the chances are it might be tricky. The queue – an icon of the Championships itself – is your best bet, although not ideal for everyone, of course.
So …. take a look at the Wimbledon YouTube channel, and follow our 5 Top Tips to ensure you deliver up-to-date, high-quality content for your viewers – wherever they are, whatever the time.
Contact Alex Ross to see how REDTORCH's team of experts can help boost your social media engagement.
Photo Credit: Wimbledon
---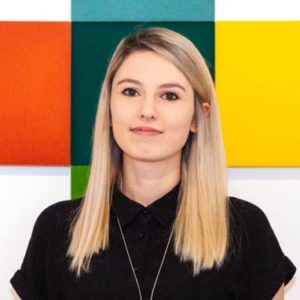 Perpetually unlucky with too many pets and an affinity for all things weird/wonderful. Striving to be a shepherd, not just a sheep.
My most memorable sporting moment is … 
Spectating: WEG. All of it. Spent 2 weeks v v excited. Participating: Not dying at the finish line of the New Forest Half Marathon.
I am happiest when … 
On an adventure, at a gig, exploring.
The sports person that best represents me is … 
Kaley Cuoco, 100%.
The three things at the top of my bucket list are …
1. Climb Machu Pichu
2. Meet Metallica (or RuPaul, it's tied)
3. Own my own gallery
A quote I try to live my life by is … 
"Wherever you're going… there you are." Mike Brady.
All author posts