What can we learn from how International Federations (IFs) are using social media to grab the attention of current and potential sports fans?
We keep a close eye on the tactics IFs try, test, reuse and adapt. Here are our Top 5 social posts for August.
FIBA: Throwing back all the angles 
TACTIC: Be clever with your hashtag use
FIBA sets itself apart with this #ThrowbackThursday (#TBT) post. It might be one of the oldest hashtags in social media history, but it's still going strong!
Instead of just posting an awesome move from a 3×3 match, FIBA treats fans to different angles of the move, each better than the last.

FIBA's 2nd best-performing post (42k interactions on Facebook), it was beaten (unsurprisingly!) to first place by a video of the World Cup first-round match between Iran and Puerto Rico.
WORLD RUGBY: Stirring the ranking spoon
TACTIC: Flaunt your controversial stats
Wales have just bumped the All Blacks off the top of the table… are you serious?!
With only weeks to go until its biggest tournament, World Rugby sure knows how to push fans' buttons with this top-performing Instagram post (52.5k+ interactions)!

The creative is simple, but the post highlighting the end of New Zealand's 509-week reign (we've done the maths – that's over nine and a half years!) at the top of the rankings lit a fire under fans worldwide.
ITTF: When amateurs trump pros
TACTIC: Reel out your relatable content
One of ITTF's most watched Facebook videos (537k+ views) is of an unknown elderly couple playing a skilful game of table tennis in an undisclosed location.

These two unlikely (but perhaps more relatable?) heroes inspired thousands of fans and the post even out-performed most videos from the World Tour.
IAAF: Birthday Boy Bolt
TACTIC: Wish your big stars a happy day
Wish your biggest star a happy birthday while using a key moment from their career – a historic world-record-breaking moment will do! – and you've got a best-performing post.
IAAF posted birthday wishes to sprinter Usain Bolt in their top-performing Instagram post (nearly 200k video views).
Of course, the IAAF is blessed to have the highest-profile sprinter, arguably the biggest athlete of all time, on its books. Nevertheless, this is still a simple yet effective tactic, especially during non-event time.

Increase your engagement rate further by encouraging fans to post their own birthday message to athletes: they will appreciate having an official platform on which to engage their heroes.
FIS (Ski Jumping): Love is all around
TACTIC: Tell the off-screen story
Today's athletes are not just sports people, they're celebrities. Fans want to know what they are doing on-screen as well as what they're getting up to off-screen.
FIS indulged fan curiosity by its best-performing Instagram post of Austrian ski jumper Clemens Aigner's wedding.

It was a simple repost and another great example of an effective content idea during non-event time.
And while you're here…
Find out how our team of experts can help maximise your social presence. Our Strategy Director Chris would love to have a chat.
Photo credit: Getty via CNN International
---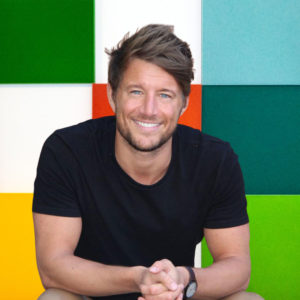 I'm a sport-obsessed film lover with a passion for evidence-based marketing. I'm proud to own an agency that's become one of the most trusted in world sport.
My most memorable sporting moment is … 
Spectating: Liverpool beating AC Milan in 2005 to win the UEFA Champions League.
I am happiest when … 
With family.
The sports person that best represents me is … 
Frederik Fetterlein (Danish Tennis player... worth a google).
The three things at the top of my bucket list are …
1. Complete an Ironman for the charity MIND
2. Learn a (new) language
3. Work with the NFL
A quote I try to live my life by is … 
"Life is as good as the memories you make."
All author posts