It's common for former athletes to act as pundits during live events. Think Gary Neville and Jamie Carragher on Monday night football, Michael Johnson during the Olympics or Tony Romo covering NFL games. Although sports broadcasting is still largely the reserve of journalists, there are signs this is changing.
COVID-19 has brought a temporary stop to all sport. In response, organisations have increased their throwback content, and athletes too, are stepping in with social media content in the form of:
Dance/challenge videos, e.g.
Fitness/home workout videos, e.g.
Video conference interviews, e.g.
Many are using their social media platforms in a variety of innovative ways:
Although not totally new, current and retired NBA athletes have been creating content outside traditional media outlets in the form of podcasts available on YouTube and audio streaming services. Here are just a few of the NBA podcasts:
Knuckleheads, with Quentin Richardson and Darius Miles

 

All the Smoke, with Stephen Jackson and Matt Barnes
The JJ Redick Podcast
As long as the lockdown continues, it is likely that many more athletes will follow suit.
Podcasts offer sharp insights into athletes' lives and attract high-profile guests. Fans can hear stories direct from the locker room, get detailed tactical breakdowns, and glean information about the inner workings of the business side of sports.  
Post quarantine, I can see 3 reasons for a bigger role for athletes in sports media. 
They are the face of sport. In some cases, they have bigger fan bases than their teams or federations, and bigger followings than conventional media outlets.
Social media has removed some of the barriers for athletes in this field and given fans a direct line to their sporting heroes by facilitating two-way conversations.

 

The key to successful content is authenticity: an athlete's own material lets fans in on behind-the-scenes conversations.

 
Suggestions
Keep tabs on charismatic athletes and fan favourites. Never underestimate their impact inside the sport and out. Through collaboration, their large fan bases have huge potential to help grow your audiences.
Give athletes plenty of opportunity to provide unique content and perspectives, i.e. through a podcast or a mini video series. Fans love to hear direct from their heroes.

 
---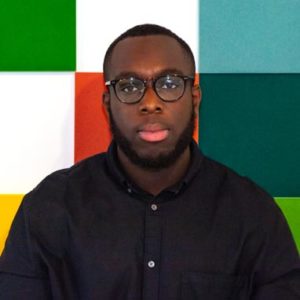 A Pillar of The Community.
My most memorable sporting moment is ...
Watching Thierry Henry score the winner in the FA Cup against Leeds on his return to Arsenal… I shed a tear.
I'm happiest when ...
Listening to music.
The sports person that best represents me is ..
Draymond Green.
The three things at the top of my bucket list are ...
1. Travel the world
2. Meet Jay Z
3. Write a book
A quote I try to live my life by is ...
"At least you didn't die" – Self.
All author posts