Redtorch partners with World Archery to rank national archery federations
Redtorch will provide three reports that rank national archery federations, measure success and provide recommendations on how to improve their digital performance. This will be tracked and evaluated in the lead-up to, during and the period after the Paris 2024 Olympic Games. 
We'll be delivering three annual reports, inspired by our  #SportonSocial  project, to World Archery, starting in 2022. 
The first report will set a baseline of current activity at the end of this year, the second will measure improvement during 2023 and the third will evaluate the success of national archery federations' approach to promoting the sport at the next Olympic Games.
As well as ranking the organisations, the public reports will include best-practice recommendations and the national federations will be offered bespoke support to help realise their digital goals. 
Archery was popular on social media in 2021, accruing more than 810 million impressions and 310 million video views, and  rating as the fastest-growing sports audience during the Olympics in Tokyo. 
It is hoped that this project will encourage digital growth across the sport at the national level. 
We have had some success as an international federation in promoting our sport in the digital space but we know there is plenty more opportunity. By working with our national federations to better understand each of their domestic audiences, we can share expertise and, together, develop a strategy that will ensure archery is once again one of the most seen sports during the Paris 2024 Olympic Games.

– World Archery secretary general Tom Dielen
About Redtorch

 
We're a global research, digital and creative agency that's been making sport more relevant to more people since 2015.

 

With a sharp focus on effectiveness, our friendly team of sport-obsessed data fanatics, strategic thinkers and creative communicators love what they do and work tirelessly to engage people with sport.

 

We're proud to work with a number of the world's biggest Olympic Federations including 

UCI

, 

FEI

, 

ISU

, 

UWW

, and 

FINA

.

 

Find out more about our work here.
---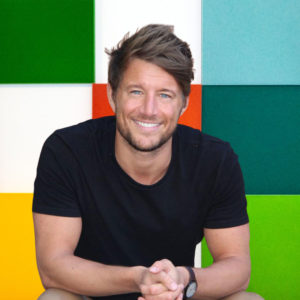 I'm a sport-obsessed film lover with a passion for evidence-based marketing. I'm proud to own an agency that's become one of the most trusted in world sport.
My most memorable sporting moment is … 
Spectating: Liverpool beating AC Milan in 2005 to win the UEFA Champions League.
I am happiest when … 
With family.
The sports person that best represents me is … 
Frederik Fetterlein (Danish Tennis player... worth a google).
The three things at the top of my bucket list are …
1. Complete an Ironman for the charity MIND
2. Learn a (new) language
3. Work with the NFL
A quote I try to live my life by is … 
"Life is as good as the memories you make."
All author posts