#SportOnSearch is the only report

that

uses

s

earch

traffic

to compare

interest

in

44

of the world's

biggest

sports

properties against

the

previous

four-year average.
The exclusive report by Redtorch ranks leagues, series, events and tournaments based on worldwide Google Search data. 
"The most alarming results from 2022 are the dramatic decreases in interest for some of the largest, well-established sports properties.   

The LIV effect has clearly kicked in and the PGA Tour and PGA European Tours have taken big hits because of it. Meanwhile, cycling is crying out for a new star to capture people's attention as its biggest tours struggle to maintain interest levels." 
 – Redtorch Research & Strategy Director Chris Argyle-Robinson 
Which sports saw the most change in interest?
(Key findings when comparing search data from 2022 against the previous four-year average) 
women's football 
the FA Women's Super League (WSL) saw a 92% increase in interest in 2022, the highest of all properties. 
golf
the Masters (+54%), The US Open (+32) and The Open (+1%) all had an increase in interest, while interest fell in both the PGA Tour (-9%) and the PGA European Tour (-33%) the latter of which recorded the biggest drop in interest of all leagues & series. 
tennis 
interest in three of the biggest tennis tournaments plummeted – the Australian Open (-14%), US Open (-9%) and French Open (-2%); Wimbledon was the only tennis property to record an increase (+12%). 
cycling 
cycling struggled to drive interest for the second consecutive year; the Giro d'Italia suffered the largest decrease in search of all the sports properties across the entire report (-36%).
download #SportOnSearch 2023
To contact SportOnSearch for an interview, or for any queries, email  chris.ar@redtorch.sport  
Redtorch is a global research, digital and creative agency trusted by the biggest names in world sport to make sport more relevant to more people.   
---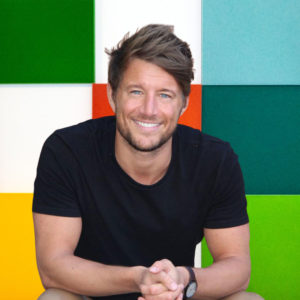 I'm a sport-obsessed film lover with a passion for evidence-based marketing. I'm proud to own an agency that's become one of the most trusted in world sport.
My most memorable sporting moment is … 
Spectating: Liverpool beating AC Milan in 2005 to win the UEFA Champions League.
I am happiest when … 
With family.
The sports person that best represents me is … 
Frederik Fetterlein (Danish Tennis player... worth a google).
The three things at the top of my bucket list are …
1. Complete an Ironman for the charity MIND
2. Learn a (new) language
3. Work with the NFL
A quote I try to live my life by is … 
"Life is as good as the memories you make."
All author posts