We're fundraising to help children overcome the effects of poverty, conflict and disease.
Redtorch is excited to support the charities Right To Play and Liverpool FC Foundation in their Side by Side campaign to help transform the lives of vulnerable children.
We will run, cycle, walk or swim 706 km in 10 days (9 – 18 December 2020) – the equivalent distance of travelling from our office in London King's Cross to Anfield in Liverpool … and back.
Thank you in advance for contributing to a cause that means so much to us.
Just £35 could lift one girl out of poverty and into education through a year of play and learning.
Stories
How Mateus refused to let covid-19 stop him learning
How Judith stood up to female genital mutilation
About Right To Play
Our charity partner for 2020, Right To Play is a non-profit organisation that unlocks the potential of sport and play to empower vulnerable children around the world and help them overcome the effects of war, poverty and disease.
About Liverpool FC Foundation
The LFC Foundation is the official charity of Liverpool Football Club. Building on the Club's work in the community over the past 20 years, the charity was formed in 2010 as a financially independent organisation to harness the power and passion our fans and supporters have to improve the lives of others.
About the Side by Side campaign
The Side by Side campaign drives awareness for the game-changing partnership and asks the LFC family to join the Side by Side movement and help raise funds to provide children around the world with the skills and support they need to overcome the impacts of poverty, conflict, and disease, and become empowered to learn, lead, and succeed.
donate now
---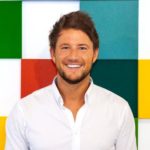 Hi, I'm Alex. A passionate, sport-obsessed film lover who enjoys travelling the world, meeting new people and making life-long friends.
My most memorable sporting moment is … 
Spectating: Liverpool beating AC Milan in 2005 to win the UEFA Champions League.
I am happiest when … 
With family.
The sports person that best represents me is … 
Frederik Fetterlein (Danish Tennis player... worth a google).
The three things at the top of my bucket list are …
1. Complete an Ironman for the charity MIND
2. Learn a language
3. Get an invite to Jess Reus' wedding
A quote I try to live my life by is … 
"Life is as good as the memories you make."
All author posts