The much-anticipated festive ad season is upon us, and things are little different this year.
Most brands have opted to reflect and respect the global mood in their marketing efforts. It's Christmas with a conscience – and there are a couple of crackers!
We reviewed the best of the bunch so far, and come up with 5 key takeaways …
Advert: John Lewis & Partners – Give a Little Love
YouTube Views: 3.7m
Kirby's Rating: 🎄🎄🎄
They're the king of Christmas adverts, but did they live up to expectations?
I wasn't blown away at first. But the more I watch it, the more I like it.
John Lewis called on the best creative minds across the UK and Europe to deliver something unique. They enlisted high-profile directors and puppeteers as well as university graduates; singer-songwriter Celeste created an original soundtrack.
The story, inspired by the kindness shown by the British public this year, accurately reflects how we're feeling and how we've come to depend so much more on one another. JL & P have read the room well while incorporating a refreshingly rich mix of characters.
Every year it's important for us to ensure we are mindful of the world in which we are living when it comes to our advertising. So it felt like the right thing to do to dedicate a moment we are most famous for to a really purpose-led initiative.

Claire Pointon, Customer Director, John Lewis & Partners
While the animation and VFX features are a visual treat, initially they felt a touch overwhelming. The soundtrack was pleasant but didn't have the powerful impact of the well-known tunes of previous adverts.
It's as if they got slightly lost in the premise of ad creation at the expense of message delivery.
All in all, however, another successful Christmas ad.
Advert: Amazon – The Show Must Go On
YouTube Views: 880k
Kirby's Rating: 🎄🎄🎄🎄
Simple, yet beautiful.
A magnificently directed advert with a moving, nostalgic story. This one certainly tugs at the heart strings.
A French ballet dancer whose Christmas performance gets cancelled has it saved by the efforts of her community. It's just the right mix of family, togetherness, art, and a hint of a love story – the recipe for the perfect Christmas advert for me.
Our TV ad is inspired by, and pays tribute to, the unbeatable human spirit and the power of community that we have witnessed so often this year.

Simon Morris, VP Global Creative, Amazon
Advert: SuperValu – Grandad 368k
YouTube Views: 368k
Kirby's Rating: 🎄🎄🎄🎄🎄
I'm not crying, you are …
This is my favourite ad of the season so far. And not because it's an Irish brand!
It tells the story of a young Irish boy who we believe is concerned that Santa won't be coming. The twist is the revelation that it's actually his grandad he can't wait to see. A pure, precise storyline with an unexpected ending. Uncomplicated, but extremely impactful.
The strong, relatable message will resonate with most, if not all, viewers: Christmas is about much more than presents and parties this year.
Advert: Tesco – No Naughty List
YouTube Views: 147k
Kirby's Rating: 🎄🎄🎄🎄🎄
The world needs some laughter at the moment and Tesco has delivered.
Most brands emphasised unity in the current crisis. Tesco, on the other hand, dared to be different. It's definitely paid off.
Research found that 78% of British people admitted to doing something 'naughty' this year during lockdown. Tesco played on this, recounting relatable mishaps in a light-hearted, up-lifting advert.
When we talked to friends, colleagues and customers about the concept, everyone instantly confessed to the naughty things they've done during 2020 with a wry smile. It's really relatable and we hope it resonates with people…

Alessandra Bellini, Chief Customer Officer, Tesco
Ultimately, it does what an advert is meant to do: showcase the brand and get people talking. Full marks from me!
Video: McDonald's – Inner Child
YouTube Views: 1.2m
Kirby's Rating: 🎄🎄🎄🎄
McDonald's strike again!
This storyline depicts a single mother encouraging her pre-teen son to discover his Christmas magic. It certainly helped me discover mine!
It's a story that both parents and children can relate to, told in a clear, concise manner. We've all been that child or that parent. Some have been both.
This inclusive ad airs on the right side of sentimentality with a subtle nod to the current climate and a powerful, emotive song for maximum impact. A total success in my eyes!
Key Takeaways
Five fa-la-la-fantastic ads to kick off the festive period. What can the world of sport learn from them?
Here are 5 key takeaways you might consider for effective audience engagement over the festive season.
1. Dare to be different – Be brave and stand out. When others zig, you zag.
2. Read the room – Understand, relate and resonate with your audience.
3. Simplicity is key – Simple storylines told well are often the most impactful.
4. Humour goes a long way – We could all do with a little cheering up at the moment. Find the right balance.
5. Sincerity is key – Audiences are becoming more 'purpose-driven' and expect meaning from the brands they engage with. Show them you care, but make sure your efforts are authentic.
---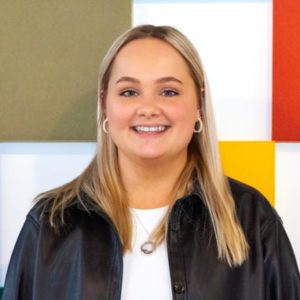 Northern Irish, sport-obsessed and probably the most competitive person you'll ever meet.
My most memorable sporting moment is ...
Any time my local football team Glentoran beat their rivals Linfield.
I'm happiest when...
Watching sport surrounded by friends and family, with a glass of red in hand.
The sports person that best represents me is...
Billie Jean King.
The three things at the top of my bucket list are...
1. Meet Rafa Nadal (love of my life)
2. Watch Ireland win a Rugby World Cup
3. Own as many dogs as possible
A quote I try to live my life by is...
"Change the way you look at things and the things you look at change" - Wayne Dyer
All author posts