A new decade has arrived, and the marketing landscape has moved on significantly since the 2010s.
Audience needs are rapidly changing, and the requirement for sports-focused organisations (rights holders and brands) to adapt has never been more apparent.
Here are four marketing trends that should be considered in every 2020 marketing strategy.
1. BACK TO BRAND BUILDING
A return to planning for the longer term is imperative for building a brand. Sports organisations must focus on this activity, rather than solely on short-term activations.
The need for marketing expenditure to balance long-term brand-building activities and short-term activations is essential for long-term growth.
This was highlighted by adidas in October 2019:
A focus on efficiency rather than effectiveness led us to over-focus on ROI and over-invest in performance and digital at the expense of brand building.
Why should you care? 
Without long-term brand-building activities, sports organisations and their events will fail to maintain market position and, in the long run, will lose their share to other sports and entertainment properties.
Balance your budgets to ensure long-term brand planning is at the heart of your 2020 marketing plan.
2. THE LOSING BATTLE WITH ORGANIC REACH
Organic reach – the number of people who see your content without paid distribution on digital channels – continues to diminish. Organic reach on Facebook is down by 2.2%,meaning organisations can at best expect to reach 5.5% of their page's followers.
Following Google's introduction of mobile-first indexing, zero-click searches are now up to 50% of Google searches and this upwards trend will likely continue.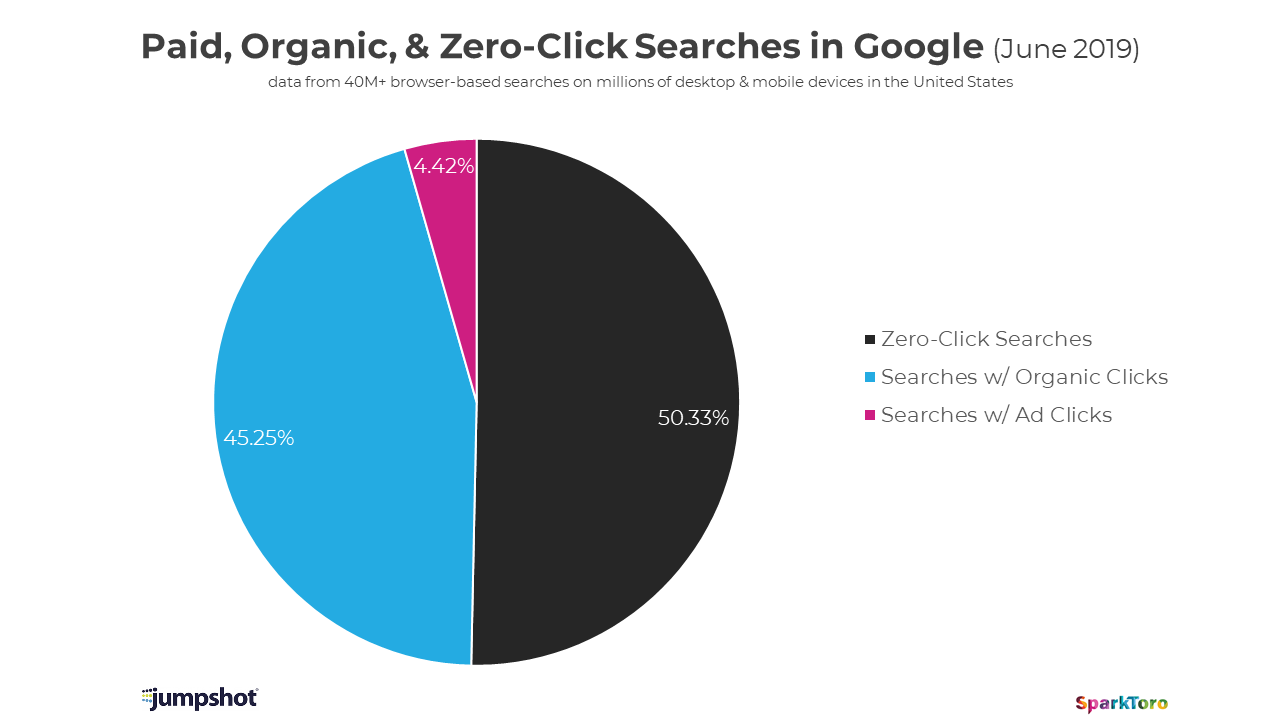 Why should you care?
As the likes of Facebook and Google tighten the grip on their ecosystems there will be fewer organic marketing opportunities for sports organisations to develop their audiences.
Instead focus on increasing opportunity and growing audiences through an omni-channel marketing approach. The image below shows a number of sources for brand discovery:

3. PAID TAKES CENTRE STAGE
With the golden era of organic reach and growth coming to an end, paid media has become essential to audience reach and engagement. And this is set to become even more apparent moving forward.
IPA research from 2017 claims:
Owned and earned media can amplify the effects of marketing, but mass reach still requires paid advertising in most cases.
Why should you care?
Content production and channel management ROI will be significantly reduced unless paid media forms a crucial part of the marketing mix. 
Investment in content and channels needs to be balanced with distribution and paid media. Plan to significantly increase your paid media budget in your 2020 marketing strategy.
 4. PERSONALISED CONTENT AT SCALE
Personalised content is a rapid growth area for sports organisations with worldwide audiences. Fans have a unique connection to their sport depending on their location. They follow and support different teams and athletes, and therefore have varying content needs.
The continuous rise of AI and machine learning increases output of personalised content (video and editorial) and is becoming something the audience expects. The PGA tour is one of many organisations already using automated video clipping to scale and distribute a huge number of highlight clips. While Orlando Magic uses a natural programme to produce customised emails and content.
Why should you care?
If you don't offer personalised content, your competitors will.
If audience analysis and market segmentation form the base of your marketing strategy (which it should) developing personalised content and exploring options for scaling it should be a key consideration.
Invest in robust data APIs and the opportunity to scale sports content using AI and machine learning is vast.
TO SUMMARISE… DON'T GET CAUGHT UP IN TACTICS
Lay the foundations for successful growth in 2020 by:
Balancing long-term brand building with short-term activations
Aim for an omni-channel marketing strategy
Ensure paid media is a key consideration in your marketing mix
Where possible always personalise content to your audience needs
To see how Redtorch's team of experts can work with you to create a ground-breaking digital marketing strategy, contact me at chris.ar@redtorch.co.
Photo credit: Rio 2016 Facebook
---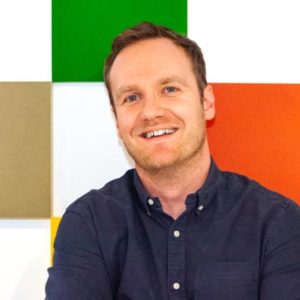 Digital savvy. Always inquisitive. Sport loving and father of two young and very energetic girls.
My most memorable sporting moment is … 
Spectating: Zenit St Petersburg v Liverpool with fellow director / friend Alex Ross.
Participating: Marathon in 3hr 40mins.
I am happiest when … 
With family on the beach or in the mountains.
The sports person that best represents me is … 
Geraint Thomas.
The three things at the top of my bucket list are …
1. Heli skiing with family and friends
2. Visit South Georgia and the South Sandwich Islands
3. Climb Everest / Surf Chicama
A quote I try to live my life by is … 
"It is not the strongest of the species that survives, nor the most intelligent that survives. It is the one that is most adaptable to change."
All author posts