2019 was a huge year for World Athletics as we unveiled our new name and logo. We used the rebrand to relaunch our YouTube account with original and exclusive content such as the World Athletics Club. The aim was to service our entire fanbase with as much access to athletics as possible. ​
The objectives of our 2019 YouTube strategy were threefold:​​
As much live video content as possible ​
As much exclusive content as possible ​
Make the most of archive footage ​
Our YouTube audience is diverse because we produce different types of video to cater for multiple audiences. Dynamic short-form videos, such as highlight videos, attract our core audience of 18-24- and 25-34-year olds, while long-form videos, such as documentary-style videos using archive footage, attract an older audience.​​
Anchoring archive footage to key moments ​
Athletics is one of the oldest sports in the world. We have a lot of history, plenty of archive footage and many stories to tell.​
We created a long-form video playlist with footage from the 1991 World Athletics Championships in Tokyo to leverage interest in the 2020 Olympic Games and the fact the 1991 Championships took place in the same city.​
We launched the playlist to coincide with the opening of the new Olympic Stadium in Tokyo with the aim of tapping into the buzz of this Olympic moment. The playlist performed well. It engaged our core fans already interested in the upcoming Games, and it resonated with an older audience who remember watching the 1991 event and recall where they were on that day. ​
Getting creative with live content ​
We sell the live broadcast rights to our World Championships to enable our sport to be seen on live and terrestrial television around the world. The challenge is we can only show live content on our own channels in territories where the rights have not been sold. But our ambition is to offer the same level of live access to the whole world.  ​
This has given us the opportunity to become more creative. We created the World Athletics Club, an exclusive and innovative in-house production featuring event highlights, athlete interviews, exclusive behind-the-scenes access and more. Via the World Athletics Club which aired on the World Athletics YouTube and Facebook page, we were able to provide a live element from the World Championships around the world every day without geo-blocking.​
We used this approach for other World Athletics Series events in 2019, and plan to use it for our 2020 events too. ​
Consciously cross-promoting content ​
There was a conscious effort to cross-promote content. Everything we did on YouTube was highlighted and advertised on our other channels. We used our Facebook and Twitter handles extensively.  ​
We identified a trend in how Facebook could support long-form videos. Our World Athletics Club content also sits on Facebook but we used different edits, and encouraged our audience to follow us on YouTube for more extensive edits such as behind-the-scenes video. ​
Most of our content on YouTube was also reshaped and repurposed for Instagram. However, because Instagram is a unique platform with different formats and shorter video lengths, there was a focus on more trailer-style videos. ​
The glue that holds it together ​​
Our YouTube channel is the glue that holds all our platforms together. Video is our best-performing content which is why we put all our effort into making YouTube the central point of reference for our fans. ​
Video drives our fans, so we want to offer as much of it as possible to all our fans and followers, including federations and athletes.​
In 2020 we want to experiment with different types of content. We have plans to explore more cinematic-style videos and artistic, long-form documentaries. And not just for our YouTube channel – though YouTube will be the start of it.​
#SPORTONSOCIAL LEAGUE TABLE 2020
We spoke to World Athletics to gather insight into the success of their 2019 YouTube strategy ahead of the reveal of the #SportOnSocial League Table 2020.
The #SportOnSocial League Table 2020 ranks 35 IOC-recognised International Federations (IFs) according to their social media performance in 2019 (data collected 1 January to 31 December 2019).
The #SportOnSocial League Table 2020 & Report will be released on Thursday 19 March!
To receive a digital copy of the report, please join our mailing list below.
---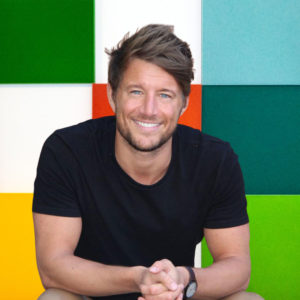 I'm a sport-obsessed film lover with a passion for evidence-based marketing. I'm proud to own an agency that's become one of the most trusted in world sport.
My most memorable sporting moment is … 
Spectating: Liverpool beating AC Milan in 2005 to win the UEFA Champions League.
I am happiest when … 
With family.
The sports person that best represents me is … 
Frederik Fetterlein (Danish Tennis player... worth a google).
The three things at the top of my bucket list are …
1. Complete an Ironman for the charity MIND
2. Learn a (new) language
3. Work with the NFL
A quote I try to live my life by is … 
"Life is as good as the memories you make."
All author posts