Twitter lost another 5 million monthly users during the final few months of 2018, bringing it down to 321 million monthly users, its lowest user figure in two years.

Does this mean that Twitter is 'dying' and no longer a priority platform for sports rights holders?
The social platform has attributed the fall in user count to 'ongoing health efforts', referring to its crack down on bots and spam accounts in Spring 2018.
In theory this 'purge' should be a positive for Twitter as the platform is expected to benefit from more real users and meaningful interactions. Unlike Facebook and Instagram, Twitter hasn't reported a decrease in engagement rates.
In fact, during the 2019 FINA World Championships in Gwangju, the World Aquatics Federation (FINA) increased its Twitter engagement rate compared to its previous World Championships in 2017, despite a 9% reduction in the number of tweets posted.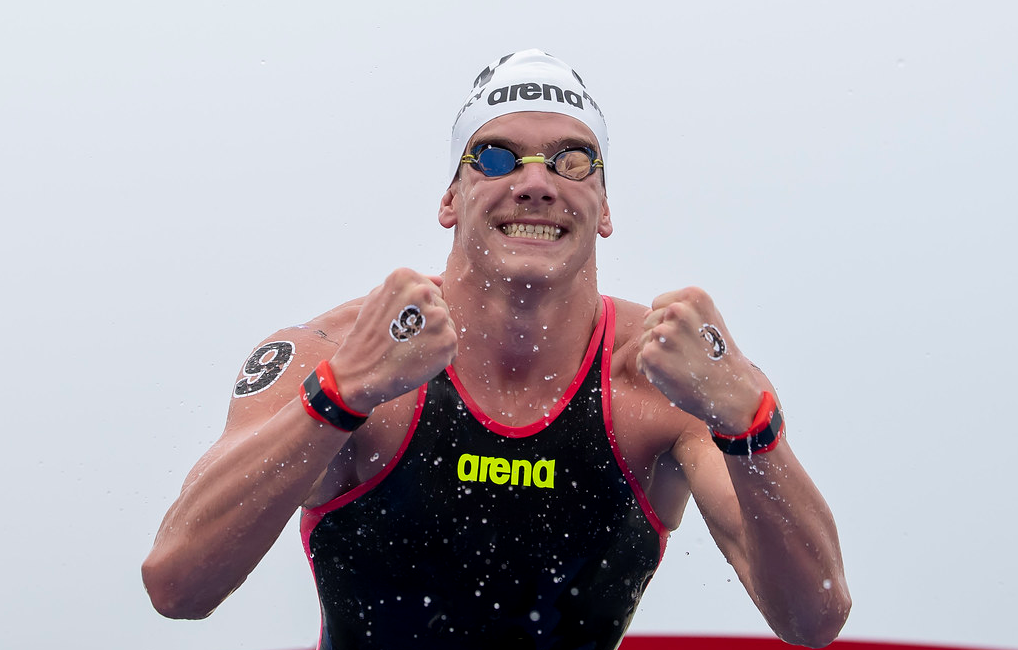 REDTORCH analysed FINA's Twitter use during Gwangju 2019 and reported the following growth when comparing it to Budapest 2017:
15% increase in Absolute Follower Growth
51% increase in Engagements
Following the analysis our team presented 4 ways FINA successfully used a 'dying' platform.
Find out what National (NF) and International Federations (IF) can learn from one of the biggest Olympic sports.
1. Moments that Matter
Heats and preliminaries are great, but the real action (and fan excitement) comes in the final days of competition. Big moments, upsets and records must be utilised to the max.
In both 2017 and 2019, FINA's Twitter follower growth showed a massive spike from Day 10 of the 13-day Championships, peaking on Day 13 – the Finals.
In 2019, a contributing factor was due to 19-year-old swimmer Kristóf Milák breaking Michael Phelps' 200m Fly World Record: something FINA immediately announced via Twitter.
STOP THE PRESSES! A fantastic new World Record from 19-year old Kristóf Milák of Hungary in the Men's 200m Fly beating Michael Phelps old mark of 1:51.51, set a decade ago in Rome, with a new time of 1:50.73…Outstanding! #Swimming #FINAGwangju2019
3,325 people are talking about this
REDTORCH Tip: Use your time, resources and best content towards the end of a competition. This is when the magical moments happen and when you can create the best-performing content to generate the biggest follower growth.
2. Media Trumps Text
FINA's improved social numbers in 2019 was in large part due to a shifting of its Twitter strategy: away from text and links to a greater emphasis on media (video and images).
This comes as no surprise. Trends show social users are leaning to more 'visual' platforms such as TikTok.
FINA's media posts increased by 20% in 2019 (now accounting for 70% of all posts) compared to links and pure text which are now almost non-existent (1%).
The result? A winner! Despite a 9% reduction in the number of posts, there was a 51% increase in the number of engagements.
The best-performing post of 2017 was a text tweet (1.7k engagements) announcing the podium of the Women's 10m Platform Diving competition.
Women's 10m Platform Diving

Jun Hoong Cheong 397.50
Yajie SI 396.00
Qian Ren 391.95#FINABudapest2017
1,057 people are talking about this
The Kristóf Milák post (mentioned above) was the best-performing tweet of 2019 (12.9k engagements, 412k+ video views). Not only was it an incredible moment with great copy, but the tweet included a video of the record-breaking moment.
REDTORCH Tip: Visual content is the way forward. Maximise your engagements through videos and images. Create posts that are more visually engaging and provide another layer of narrative.
3. Embrace Popular Culture
Influencers really help boost content. Gwangju is in South Korea where popular music genre K-pop originated, and FINA cleverly jumped on this bandwagon.
BTS – a K-pop band with 16.3 million Twitter followers and frequently trending – was hired to sing at the Opening Ceremony of the Championships.
A Korean outlet posted a video of them performing at the Opening Ceremony and included #FINAGwangju2019 and #FINA hashtags. The post went viral: 44k engagements and 338k video views!
어제 저녁, #광주세계수영선수권대회 #개회식 말미를 장식한 참가국기 입장.194개 참가국 마지막에 #대한민국 이 등장하자 쏟아지던 뜨거운 함성! #BTS 의 음악에 맞춰 당당하게 개회식장으로 들어오는 태극기가 자랑스러운 순간이었습니다#FINAGwangju2019 #FINA #IDOL
12.1K people are talking about this
REDTORCH Tip: You can't create a viral moment, but you can create the right conditions for one. Learn about popular culture and what's trending in your event's host city and country. Do your research and utilise the resources.
4. All Hail Hashtags
The power of hashtags is common knowledge. They increase impressions and subsequently engagements. Don't underestimate the power of an event hashtag. It can add structure to your campaign, allows wider competition visibility (much like the BTS tweet) and gets you free content from anyone who uses it!
Through the use of their event-specific hashtags (#FINAGwangju2019 #Gwangju2019) FINA generated a reach of 704.9m, 153.3k Mentions and 106.4k Users.
REDTORCH Tip: An oldie but still a goodie – create an event hashtag(s), encourage fans and media partners to use it, and reap the benefits! Thinking long-term, you can track hashtags to review your strategy, see what works best and make year-on-year comparisons.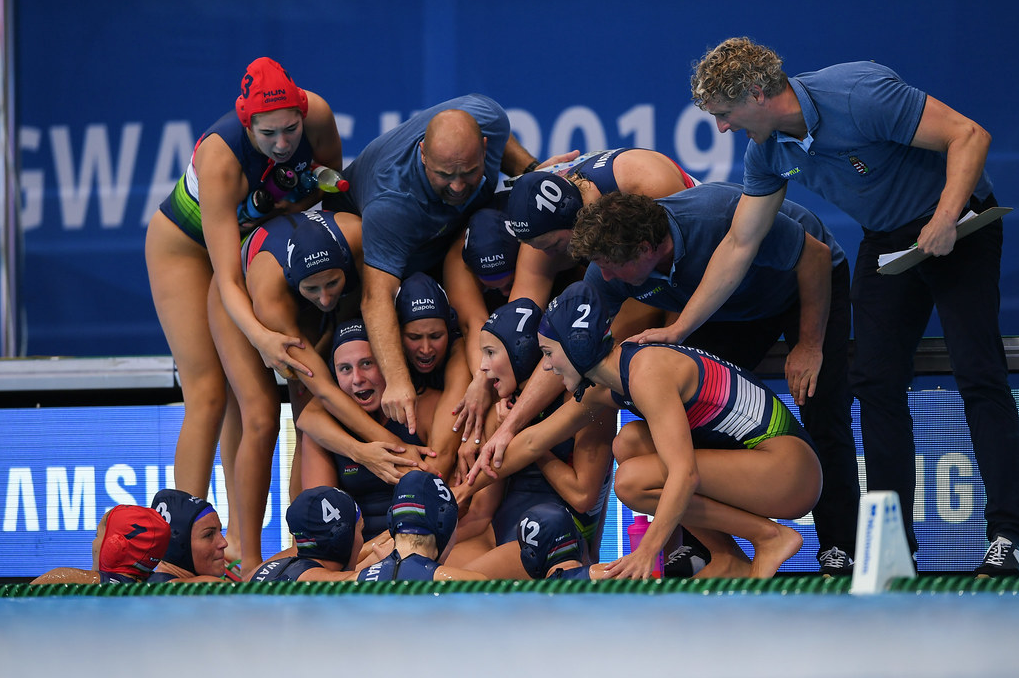 Keep Twitter at the heart of your social media campaign
Twitter's growth may not equal Facebook's, but it is primarily a 'media platform' rather than a 'social networking site'. As a media platform, it's there to keep followers up to date with what's going on in their world and what influential people are thinking.
This is exactly how NFs and IFs should use it. As FINA did so successfully, review your strategy and improve it.
Exploit big sporting moments and the visual trend of social and popular fan culture. Make engaging content and look to making Twitter a vital part of your strategy.
Believe us, it's worth it.
To see how our team of experts can work with you to maximise your social presence, contact our Strategy Director, Chris.
Photo credits:
Header image: Sports Lounge via Twitter
Article images: Istvan Derencsenyi
---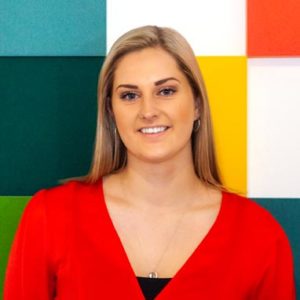 I am a food-loving, dog-appreciating, hockey player.
My most memorable sporting moment is…
Full on face planting on the Spine Ramp at FISE Montpellier in front of a crowd of 6,000 people and a load of professional Skateboarders...
I am happiest when …   
I have food in my mouth.
The sports person that best represents me is …  
Kate Richardson-Walsh.
The three things at the top of my bucket list are …
1. Travel around China and Japan
2. Meet Trixie Mattel
3. Learn a second language
A quote I live my life by is …  
"They say I'm the Hottest MC in the Game. If you label me that, I will live up to it. Trust me." – Lil Wayne.
All author posts