Five days of action, 612,000 spectators, 2,000 athletes, 15 million online fans – FISE Montpellier 2019 certainly lived up to its name as the 'largest action sports festival in the world'.
REDTORCH sent two of its Social Media experts, Jess and Mikayla, to France to manage FISE's social media platforms for the 2nd stop of the 2019 FISE World Series.  
They returned home with a handful of top tips for creating the best live-event content, as well as some interesting tan lines.  
1. Plan, plan, plan – and then be flexible 
Creating live-event content can be unpredictable! The ability to adapt to changing schedules and storylines ultimately determines the value and success of social media at any live event – and will be a factor in producing viral content.  
However, we can't stress enough the importance of planning, especially when sports festivals such as FISE Montpellier have 44 competitions to cover.  
Think of the content plan as a starting base and expand on it as stories unfold. Let the event and the atmosphere – rather than your pre-produced plan – lead the content you're putting out.  
2. Set KPIs and don't forget about them 
As your content plan evolves, have goals in mind. What do you (and, more importantly, your client) want to achieve?  
Onsite, don't forget about your KPIs. Set up a data dashboard to monitor top-line metrics. Track your progress. See what content is performing well, and what needs to be tweaked.  
By doing this, our Social Media Team achieved a record-breaking Instagram follower growth for FISE at Montpellier, generating over 28,000 new followers! 
3. Be a storyteller 
Think about what fans experience when viewing your content. While a one-off clip might be temporarily mesmerising, an event narrative can grow interest over time.   
Action sports are notorious for delivering big, 15-second bites that capture attention quickly – then disappear even faster. With 44 competitions across multiple disciplines, we wanted a narrative that would capture not only the best moments, but also the people, preparation, history, and atmosphere of FISE Montpellier.
4. Utilise social media influencers 
Make life easy for yourself by using the assets in front of you. Social media influencers can generate incredible reach and engagement on your platforms. Most influencers are more than willing to get involved, as it is publicity for them too.   
At FISE Montpellier, we utilised athletes and MCs to help cover events with takeovers and livestreams, and to produce behind-the-scenes content with Q&As and games. Fans loved the different perspectives that these influencers provided.  
5. Collect evergreen content 
Your priority onsite is to deliver the event as it's happening. But remember to consider content not purely for the 'now' but also for the future.  
Content from a 5-day event can be integrated into social media over the following weeks and months, long after the crowds have headed home. Collect evergreen material – videos, photos, interviews – that can be released or repurposed at any time.  
Instead of focussing on the event or the results, these 'lifestyle' pieces can build narratives around people and themes. Lifestyle content highlighting up-and-coming stars and behind-the-scenes access to sporting legends received exceptional feedback from FISE fans. 
Live events are a fantastic opportunity to increase your social media coverage and reach new levels of engagement. They also provide unforgettable experiences. So – a bonus tip – enjoy yourself!  
Get all the engagement stats generated from FISE Montpellier 2019.

Photo credit: The Agency – Hugo Leger
---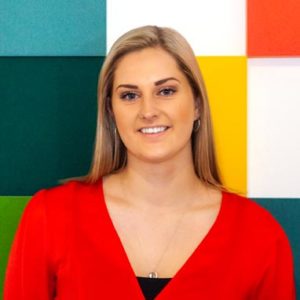 I am a food-loving, dog-appreciating, hockey player.
My most memorable sporting moment is…
Full on face planting on the Spine Ramp at FISE Montpellier in front of a crowd of 6,000 people and a load of professional Skateboarders...
I am happiest when …   
I have food in my mouth.
The sports person that best represents me is …  
Kate Richardson-Walsh.
The three things at the top of my bucket list are …
1. Travel around China and Japan
2. Meet Trixie Mattel
3. Learn a second language
A quote I live my life by is …  
"They say I'm the Hottest MC in the Game. If you label me that, I will live up to it. Trust me." – Lil Wayne.
All author posts