The Association of Summer Olympic International Federations (ASOIF) recently released a report called 'The Future of Global Sport'. It's a great read, and I'd encourage everyone working in Olympic and international sport to read it.
It claims International Federations (IFs) are relevant and can have a great future, but many need to embrace significant change to realise this. Something I agree with.
A Sir Martin Sorrell presentation at SportAccord 2016 in Lausanne jumps to mind, as he highlighted IFs must change or be changed.
The ASOIF report distils the challenges IFs face into two areas:
Governance – IFs need good and transparent governance to earn the right to govern their sport (this is necessary to ensure government and business continue to invest in sport)
Entrepreneurialism – embrace change, invest now and develop a culture of innovation (this is essential for survival).
Brett Gosper, CEO of World Rugby stated at an event I attended a few years back that the role of IFs has shifted from one of regulation, to one of inspiration.
Some IFs have embraced this shift better than others.
World Rugby is one to embrace change, but recent reports about Rugby's World League show innovation is not easy. I applaud them for being bold enough to explore change and I hope they manage to resolve the situation – I'll watch with interest how it plays out as the game is a passion of mine.
FIBA have also moved with the times. They've invested in new governance, sport formats and digital communications. This has been rewarded in the growth of their sport and with the signing of a sponsorship deal with Nike. Yes, they also face challenges in their discussions with Euroleague – but at least they are engaged in the conversation, trying to drive innovation.
The FEI is another progressive IF. They have a forward-thinking leader that understands the need to invest in the right areas for equestrian sport to grow. They use their digital communications to engage and grow new valuable audiences, adapting a discipline-specific approach to make communications stronger. The FEI have a successful OTT platform, building intelligence about their audiences through digital, supporting their strategic and commercial ambition long-term.
While I'm certain other IFs are also succeeding, one thing that each of these three IFs have is great leadership. This leadership enables them to have good governance and to be entrepreneurial.
The ASOIF report has a classic quote you hear a lot in business, which is "culture eats strategy for breakfast".
Well culture starts with leadership.
The ASOIF report highlights what many IFs need to do, but as Michael Pavitt from Insidethegames has pointed out – how many IFs will be able to implement such change?
What the ASOIF report didn't say directly, but insinuates, is the leadership of certain IFs may need to change for those IFs to remain relevant today by implementing their recommendations. Talking about changing culture, and having the ability to implement cultural change, are very different.
Years ago, I was working at an event in Lausanne called the IF Forum, which gathered leaders from all International Federations. The keynote speaker was Simon Cummins from Odgers Berndtson. I remember the deathly silence at the end of his presentation when he asked IF leaders to question whether they were the right people to lead their sport into the next era.
Some IF leaders were listening but a few may have been asleep on the back row.
It's time for IFs to make appropriate leadership decisions to enable their sport to flourish. Adopt the ASOIF report recommendations, enable progression and stay relevant. You're needed.
---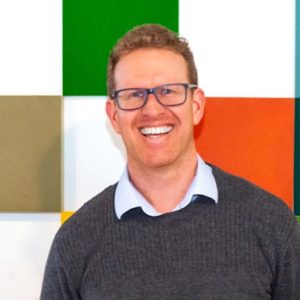 Family-man and entrepreneur. Loves a BBQ on the beach with friends (whatever the weather) as much as running across the North Downs (whatever the weather) with Meggie (my dog) by my side.
My most memorable sporting moment is … 
Spectating: the 2003 Rugby World Cup final, watching Jonny Wilkinson's drop goal sail through the posts, made better through watching it in the Walkabout bar in Covent Garden.
Participating: lining up for Auckland University Colts in my first game in New Zealand back in 1997. It was one of those moments where you step up and be counted or get stepped on. Thankfully I chose the former.
I am happiest when ...
On skis – water or snow – doesn't matter. Ideally with my family in tow.
The sports person that best represent me is … 
Richard Hill (former England Rugby No. 6) – nothing flash, quietly going about his business delivering high performance and inspiring those around him.
The three things at the top of my bucket list are …
1. Visit Mount Everest basecamp
2. To windsurf after work every day in the Summer
3. Learn how to play the Ukulele
 A quote I try to live my life by is ...
"Champions do extra."
All author posts