The Women's Ashes returned to English soil this summer as England took on Australia in a mixed cricket format event featuring a Test Match, 3 T20s and 3 ODIs.
This 2023 edition proved the most successful ever, with record-breaking engagement and viewership: 94,000+ tickets sold (nearly 3x the 32,000 total attendance at the previous Ashes in 2019) and viewership of the Test Match up almost 400% compared to the 2019 one.
As Richard Gould, the delighted England and Wales Cricket Board (ECB) Chief Executive points out:
"To sell out an England Women's ODI series for the first time is a landmark moment and is yet more evidence of the growing momentum behind the women's game."
Women's sports events are finally starting to get more of their well-deserved share of the spotlight. Why not take a look below to see 7 reasons why the 2023 Women's Ashes was such a success?
1. Sponsorship
Sponsorship plays a pivotal role in event success and has been particularly significant in women's cricket. This year's Ashes, for instance, owes a great deal to the groundbreaking agreement between the ECB and Metro Bank to bolster all aspects of the women's game. The Bank – the first champion partner for women's and girls' cricket – has extended its sponsorship from Test matches to grassroots and now enjoys a role as official sponsor of the England Women's team.
The ECB and Metro Bank have been equal contributors to a fund created to foster inclusivity and attract more women and girls into cricket with the intention of propelling their game to new heights. The fund will be used to support programmes aimed at making cricket more accessible, retaining the interest of existing players, and benefitting events, teams and individuals.
Car dealership Cinch has signed a new, multi-year deal as principal partner for England Men's and England Women's cricket teams (as well as England Lions, Disability and England age group teams). This is part of a significant strategy which sees brands required to sponsor both men and women's teams. It also reflects how Cinch acknowledges the commercial value of female as well as male athletes.
2. Growing interest in women's sport
There has been a remarkable global transformation in the perception and recognition of women's sport over the past decade. This newfound popularity can be attributed to the introduction of women's leagues, increased investment, vastly improved media coverage, and huge improvements in the quality of performance.
A great example of this trend is women's football. In the UK, the average viewing time per person for women's sport on TV saw a striking year-on-year increase of 131% over the past year. In 2022, an impressive 37.6 million people tuned in to watch domestic women's sport, surpassing the previous record of 32.9 million in 2021. 
Growing public interest helps generate sponsorship growth, social media coverage and an expanding fan base – each element feeding off the others. The consequent building of teams and athlete personalities then link back to the start of the circle: growing interest, greater viewership, more investment, etc.
3. Competitive & entertaining cricket
The Women's Ashes has witnessed a noticeable improvement in the quality of cricket over the years. Matches have become highly competitive and entertaining as they showcase the skill, athleticism and determination of the players. Close contests and thrilling action on the field have attracted even more fans.
20-year-old Sophie Ecclestone is a prime example of the improved athleticism that is now earning deserved respect from male and female fans alike. Considered by some to be one of the best female cricketers of her generation, she already tops the ranks of T20 bowlers. There have even been conversations around the possibility of her playing in the men's competitions.
It's clear that women's cricket and its players are starting to catch the eyes of male fans. As a friend of mine admitted, "The Women's Ashes has now reached the standard of what I have come to expect of the men's series." Another male cricket fan said, "I enjoy women's sport, especially cricket, for reasons of fairness and equality and because there is greater scope for skill being the deciding factor rather than power."
So it's simple, really. The more funding and investment women's cricket (and women's sport in general) receives, the greater the grassroots opportunities and coaching which leads to better players and a higher standard at all levels, especially elite. Sports fans can only benefit from what will become an even more entertaining and impressive game.
4. Role models & building personalities
It's our belief that building athlete personalities is key to fan base growth and loyalty, whatever the sport. 'Drive To Survive', 'Break Point' and 'Tour de France Unchained' are high-profile examples of how this can be achieved.
Prominent female cricketing role models like Australia's Meg Lanning and Ellyse Perry, and England's captain Heather Knight, have become household names, inspiring a new generation of fans and players through their achievements. They have motivated viewers to follow their careers and support them by watching their performances in person, on TV or on social media.
The Test, an Amazon Prime docuseries, shows cricket at the highest level. The first two seasons focussed on the Australian men's team. Surely the next season should focus on the women's team(s)?
5. Support from cricket authorities
Cricket boards and governing bodies have begun to invest more resources in women's cricket. Increased investment in infrastructure, training facilities and competitive opportunities have all had a positive impact on the development and popularity of the Women's Ashes.
The World Committee of Marylebone Cricket Club (MCC) is considering the establishment of dedicated and substantial additional funding specifically to enhance and expand women's cricket. The recommendation has been forwarded to the International Cricket Council (ICC). The MCC Committee is also urging the ICC to ensure that associate nations aspiring to achieve Test status invest in (and field) women's cricket teams.
Because of the extra backing from cricket authorities, the Women's Ashes has been played at the biggest venues in the country, including Lords, The Oval, Trent Bridge and Edgbaston. This gives kudos to the sport: if the biggest cricketing venues host women's matches, the fans will follow.
6. Social media & digital engagement
Social media platforms continue to play a crucial role in promoting women's cricket, especially the Ashes, contributing markedly to improved visibility and media coverage.
Social media allows players, cricket organisations and fans to actively engage with audiences, creating a sense of community via real-time updates and interactions. The overall sentiment towards the Women's Ashes has been hugely positive (despite the occasional troll). Influential figures have shown their support and encouraged their followers to get involved too.
The likes of the 'Barmy Army' – until now a very traditional male-centric, lad-culture group with a huge influence within the cricketing community – have been showing their support for the England Women's team and therefore leading by example for other cricket fans.
A quick look at some statistics … Between 1 June and 19 July, the search term 'Women's Ashes' led to over 3.4 million engagements (likes, comments, shares) on Instagram and Facebook (vs 1.1 million from 18 June–7 August in 2019).1
Never underestimate the influence of social media!
7. Double-header inclusion
The strategic decision to schedule Women's Ashes matches as double-headers alongside men's games has had a significant impact on the series' popularity. Such an approach was shown to offer several benefits by:
growing the audience for women's cricket by tapping into the broader demographic of the men's cricket fan base
providing a comprehensive/entertaining cricket experience by offering multiple matches on a single day thereby enhancing the overall spectator experience
sending a powerful message of equality/recognition for women's cricket
attracting more sponsorship/investment to further the sport's growth/development
Where are these benefits leading?
They increase the popularity of the Women's Ashes. Wider visibility means more fans watching/going onsite, more exposure for sponsors, more revenue for the grounds/organisations, and ultimately improved exposure for teams/players.
Although I realise that these are largely UK-focused observations, they do have international significance because the UK is recognised as forging the way in its attitude towards and support for women's sports. The results speak for themselves.
The remarkable success of the Women's Ashes in 2023 serves as a compelling case study for brands, rights holders and sporting organisations. The strategic choices made by the teams and their supporters need careful analysis. Any conclusions can be carried over into other women's sports – and maybe into all sport, irrespective of gender.
In time, the success of the 2023 Women's Ashes may well be held up as a shining example of how, with careful and imaginative promotion and planning, the status of women's sport can be raised to heights previous only dreamed of.
1 These figures provided from a third-party tool used by Redtorch.
Redtorch is a global research, digital & creative agency trusted by the biggest names in world sport making sport more relevant to more people. Click here to find out more about about our work. 
---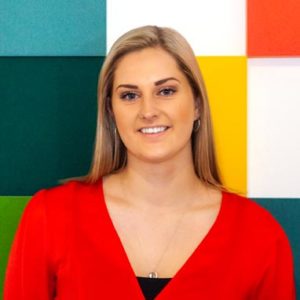 I am a food-loving, dog-appreciating, hockey player.
My most memorable sporting moment is…
Full on face planting on the Spine Ramp at FISE Montpellier in front of a crowd of 6,000 people and a load of professional Skateboarders...
I am happiest when …   
I have food in my mouth.
The sports person that best represents me is …  
Kate Richardson-Walsh.
The three things at the top of my bucket list are …
1. Travel around China and Japan
2. Meet Trixie Mattel
3. Learn a second language
A quote I live my life by is …  
"They say I'm the Hottest MC in the Game. If you label me that, I will live up to it. Trust me." – Lil Wayne.
All author posts