The summer sports event season is well and truly under way. Sports marketing is in action.
Some events, of course, will achieve greater marketing success than others: The Ashes, Wimbledon and the Tour de France are off to a flying start – the FIFA Women's World Cup, The Open Championships and other Tier 1 events are still to come.
All are likely to be well-attended, receive huge media attention, and have major sponsorship interest.
A range of Tier 2 events in 2023 will struggle to achieve such high levels of interest. Many are Olympic sports that struggle to shine in-between Olympic Games, and struggle to remove themselves from the reliance on Olympic revenue. Hence history repeats itself.
The main problem? The brands of these sports/events are simply not strong enough.
This is important because of the vital role a strong brand plays in delivering marketing effectiveness and sustainable growth. It's a crucial piece of marketing knowledge that more industry leaders must address. In short "the stronger your brand the better the results". Sounds obvious, right?
If a brand is to market itself effectively, it also benefits from having direct access to communities that have a strong affiliation with the brand and can be easily activated.
The flip side is that any new entity (eg a Local Organising Committee – LOC) with little to no brand equity and no established community, will find it a hugely difficult task to deliver marketing success.
This explains a massive challenge faced by LOCs of international events, which are created to oversee the delivery of a single event, and which have no vested interest in its long-term health.
An International Federation (IF) will often devolve all event promotion responsibility to the LOC to build awareness and interest and – most crucially for the host's budget – to sell tickets.
So why do so many Olympic and non-Olympic IFs still pass promotional responsibilities on to the event LOC?
While a few do a good job, many have disappointing results – a lack of spectators in venues (which looks terrible on TV), a struggle for rights holders to generate sponsorship/broadcast interest, and athlete experiences not as good as they should be.
The brand of the event takes a beating every time. Marketing success for the rights holder is further away than before. Selling the event to future host cities becomes harder. Nobody wins.
Something has to change.
The model where IFs devolve event promotion responsibility to LOCs is broken. There are a range of short-term resources, capability, and risk-related reasons why this is the case – not helped by the enormous volume of events. But until a longer-term view is taken these events, and these sports, will not grow.
IFs have a strategic choice to make. They must invest in, manage and grow, the brand of their sport/events through coordinating their promotion to achieve marketing success as well as sustainable long-term growth.
A longer-term view and investing in centralising event promotion will help internal teams in three obvious ways and generate three positive outcomes.
Three internal team benefits
1. Strategic planning: sports rights holders have a broader perspective and long-term vision for the sport/its events. By overseeing promotional marketing, they can align the event promotion with their strategic goals, g. audience development with an event hosting strategy. This ensures that marketing efforts contribute to the overall growth and development of the sport in line with the sport's strategic growth plan. 
The All England Lawn Tennis Club (AELTC), responsible for the Wimbledon Championships, has taken this to another level. It realised it needed a strong and successful grass court season to help athletes prepare, and to build a narrative where interest and anticipation would increase for the Championships to improve marketing effectiveness. As such, the AELTC made a series of investments in German and Spanish tournaments to control the narrative around and the quality of the grass court season.  
2. Consistent branding: Olympic IFs can take control of event promotion to ensure consistent and distinctive branding across different editions of the event across every This will help create a recognisable global identity for the event (and make it easier to build a loyal fan base and attract sponsors/partners).
The Women's Tennis Association (WTA) is taking this up a notch by developing the Tour structure to showcase the top athletes regularly playing top tournaments, enabling consistent athlete-led marketing to further build its brand. 
3. Sponsorship management: owning event promotion allows Olympic IFs to manage sponsorships/partnerships and ensure consistency, deliver value, and develop long-term relationships. A centralised approach means they can align sponsorship with the event's brand/values, negotiate better deals, and collaborate more closely with sponsors thus providing additional significant opportunities for major World Championships.
World Rugby has achieved this through centralising the promotion of the Men's and Women's Rugby World Cups, and by building valuable long-term partnerships with Société Générale, Mastercard, Asahi, Capgemini, Land Rover, and Emirates. 
Three positive outcomes
1. Brand value: rights holders have a vested interest in building/preserving the brand value and legacy of their sport/events. By controlling event promotion, they can translate their brand into effective communications to enhance its reputation, create memorable experiences for participants/spectators, deliver effective sponsorship activations, and leave a lasting impact on the sport and its stakeholders. Brand value growth underpins sustainable future growth in the event property.
Every commercial sports rights holder takes this approach. The Super League Triathlon, a relatively new and forward-thinking rights holder, has built its position by creating a distinctive brand that it consistently promotes from event to event to "cut-through" to audiences.
2. Global reach: Olympic IFs and continental rights holders have a globally connected network and reach which enables them to leverage their international stakeholder connections to promote events on a larger scale.
They can tap into existing relationships with member federations (MFs), athletes, media outlets, sponsors and partners to maximise the digital impact of the event and attract a diverse audience.
The right creative approach, and good planning, will connect with audiences on an emotional level to mobilise this network and generate earned media through it. Campaigns developed for a global audience can be localised for the event host market. LOCs bring valuable local knowledge, connections and expertise that can complement the broader strategic vision of the IFs.
The International Equestrian Federation (FEI) Tokyo 2020 Olympic campaign #WeDontPlay is a great example of a campaign that connected perfectly with equestrian fans/sports audiences worldwide, leveraging the FEI's globally connected network of MFs, athletes, fans – and even Snoop Dogg!
As a result, the FEI was in the top 25 per cent of most engaged-with sports on digital and social media at the Games.
3. Sustainable growth: IFs can work towards sustainable growth in interest/participation by actively managing event promotion. They can develop comprehensive marketing campaigns that target different audience segments worldwide, engage with fans through digital platforms, and create opportunities for sponsor activation, fan interaction and involvement. Ultimately, this will enhance the sport's popularity and attract new participants/
The International Olympic Committee (IOC) knew it needed to do more to maximise the potential impact of the four new sports in its programme. So it developed an Olympic qualifier series for BMX freestyle, breaking, skateboarding, and sport climbing. The purpose? To enable the IOC to deliver a consistent narrative across its digital network and integrate the Olympic brand into audiences of each sport over time, generating interest/participation in the Olympic Games. When the Games then take place, rather than being an event which simply 'appears' every four years, audiences worldwide will be primed and ready to engage.
In conclusion, brand strength is just one factor that contributes to marketing effectiveness (but an extremely important one). But when we live in a world of choice overload, where competition for attention is extensive, rights holders must 'control the controllables' where possible to achieve sustainable growth. Owning event promotion is controllable.
A balance needs to be struck to ensure the event brand is managed and grown over time while addressing the unique requirements and opportunities of each event edition. Every sport needs to work hard to make its events more relevant to more people.
A shift from short- to longer-term brand thinking is required. The current IF event promotion model might be broken, but we can take heart that there are plenty of routes to success.
Want to read more on event marketing best practice in the sports industry? Check out our article on why creative campaigns are key to event marketing hitting harder by clicking here.
Redtorch is a global research, digital and creative agency trusted by the biggest names in world sport making sport more relevant to more people. Click here to find out more about about our work. 
---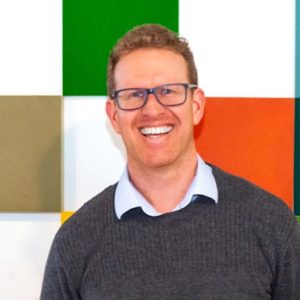 Family-man and entrepreneur. Loves a BBQ on the beach with friends (whatever the weather) as much as running across the North Downs (whatever the weather) with Meggie (my dog) by my side.
My most memorable sporting moment is … 
Spectating: the 2003 Rugby World Cup final, watching Jonny Wilkinson's drop goal sail through the posts, made better through watching it in the Walkabout bar in Covent Garden.
Participating: lining up for Auckland University Colts in my first game in New Zealand back in 1997. It was one of those moments where you step up and be counted or get stepped on. Thankfully I chose the former.
I am happiest when ...
On skis – water or snow – doesn't matter. Ideally with my family in tow.
The sports person that best represent me is … 
Richard Hill (former England Rugby No. 6) – nothing flash, quietly going about his business delivering high performance and inspiring those around him.
The three things at the top of my bucket list are …
1. Visit Mount Everest basecamp
2. To windsurf after work every day in the Summer
3. Learn how to play the Ukulele
 A quote I try to live my life by is ...
"Champions do extra."
All author posts