The International Canoe Federation (ICF) launches #Paddle100 – a global campaign to inspire recreational paddlers to stay active and plan for their next adventure.
#Paddle100 will see canoeists, kayakers and stand up paddlers share their favourite paddle spots at home and abroad.
Running from March to May 2021, the campaign will culminate in the first ever official list of the 100 greatest places to paddle, as judged by the world's greatest paddlers.
Star athletes involved in the campaign include selected Tokyo 2020 Olympic canoeist Pedro Gonçalves (Brazil, slalom) and Nevin Harrison (USA, sprint), Tom Dolle (France, freestyle), Nejc Žnidarčič (Slovenia, wildwater) and Sonni Hönscheid (Germany, SUP).
The campaign is sponsored by SOMWR – the climate-positive apparel brand dedicated to protecting and improving the environments loved by paddlers.
a launch film inviting paddlers (professional and recreational) to share content of their favourite locations
social media nominations from world-class paddlers and outdoor influencers using the hashtag #Paddle100
a 'Top 100' list determined by the #Paddle100 Jury / a public vote on ICF's social channels
a global press announcement of the #Paddle100 final list
a 'Top 100' locations countdown video
features on the ICF website of each country's best locations to explore
'The ICF is thrilled the take up of paddling sports has increased so dramatically despite the adversity of the pandemic," says ICF Digital Media Manager, Adam Collins.

"We want people to remain active and enjoy the outdoors, by discovering these idyllic locations recommended by some of the best athletes and adventurers. We're all dreaming of travelling again, so we hope people can explore the sport locally and eventually globally, when it's safe to do so."
ICF worked with London-based and independent marketing agency Redtorch to develop the #Paddle100 campaign. The agency's Creative Director Matt Weiner:
'We're really excited about the potential of #Paddle100 to connect ICF with recreational paddlers around the world through the power of adventure."
Contact Matt to discuss what global campaigns we can create together!
---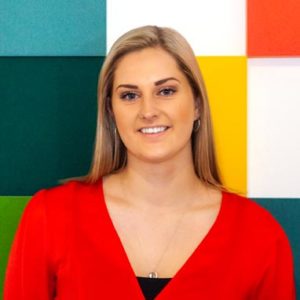 I am a food-loving, dog-appreciating, hockey player.
My most memorable sporting moment is…
Full on face planting on the Spine Ramp at FISE Montpellier in front of a crowd of 6,000 people and a load of professional Skateboarders...
I am happiest when …   
I have food in my mouth.
The sports person that best represents me is …  
Kate Richardson-Walsh.
The three things at the top of my bucket list are …
1. Travel around China and Japan
2. Meet Trixie Mattel
3. Learn a second language
A quote I live my life by is …  
"They say I'm the Hottest MC in the Game. If you label me that, I will live up to it. Trust me." – Lil Wayne.
All author posts