Volleyball World tops this year's #SportOnSocial League Table 2021
Now in its 5th year, the annual #SportOnSocial League Table ranks 39 Olympic Sports Federations based on their social media performance in 2020.
This year, the Report also examines the impact COVID has had on Olympic sports. It highlights key trends and examples as to how Federations have managed to overcome adversity and evolve their social strategies.
How did Volleyball World do so well? They incorporated players and influencers in an analytics-driven, agile content strategy, allowing them to be ranked 1st overall, 1st on Twitter and Instagram and 2nd on Facebook.
With no events, this season has stretched the creativity of our content team. So, we made it our goal to leverage different tools for content creation to drive engagement and awareness.
Ace Ferdinand Asas, Digital Content Manager, Volleyball World
Badminton World Federation (BWF) ranked 2nd overall and 1st on Facebook.
World Athletics come in at 3rd overall, climbing 2 places and holding their 1st place on YouTube – helped by repurposing highlights from previous World Championships and the launch of a virtual tournament 'The Ultimate Garden Clash'.
The International Gymnastics Federation (FIG) made the greatest advance, jumping 9 places in the overall ranking by promoting all disciplines and focussing on historical events, athlete interviews and explanatory content.
The International Ski Federation (FIS) improved by 2 places to be the top-ranking Winter IF.
World Karate Federation (WKF) is the highest-ranked new entrant.
This year's #SportOnSocial League Table analyses what for many of us has been a strange and difficult time.

With limited live events – and for some IFs, none at all – it's been fascinating to see how sports have continued to engage fans and cut through the digital noise.
Alex Ross, Director, Redtorch
Download the #SportOnSocialLeague Table 2021
— END —
About Redtorch
Redtorch is a multi award-winning marketing agency trusted by the biggest brands in the world of sport.
We provide clear, data-driven insights and creative solutions to help our clients understand, grow and engage digital audiences worldwide.
About the #SportOnSocial League Table
The #SportOnSocial League Table launched in 2015 to rank the social media performance of Olympic International Sports Federations.
Now in its 5th year, it's widely considered the no.1 benchmarking tool in world sport.
---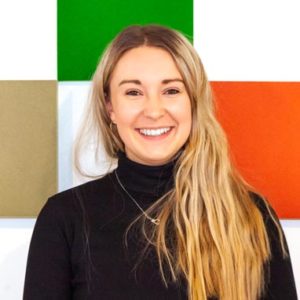 Eventing-obsessed, fan of all things travel and cooking related.
My most memorable sporting moment is…
My most memorable sporting moment is … 
Pippa Funnell winning Burghley Horse Trials for the first time in 16 years
I am happiest when … 
Outside with friends, family, dogs and horses
The sports person that best represents me is … 
Piggy French
The three things at the top of my bucket list are …
1. Complete a triathlon
2. See the Northern Lights
3. Sail around the Galapagos Islands
A quote I try to live my life by is … 
"The harder you work for something, the greater you'll feel when you achieve it."
All author posts