As Redtorch gears up for its 10th anniversary, we're delighted to welcome Sophie Jourlait-Fileni and Mark Thomas as members of our new advisory board.
Sophie and Mark bring a wealth of knowledge and industry experience that will help Redtorch to progress through the next phase of its growth journey.
I'm really pleased to secure Sophie and Mark for our advisory board.

Their expertise and passion align perfectly with our vision and mission to make sport more relevant to more people worldwide, and their guidance will be instrumental in shaping the company's strategic direction to drive the next phase of our growth.
Jonny Murch, CEO, Redtorch
Mark Thomas
Mark has over 25 years of global Sports Industry experience most of which was spent in APAC region. He has been involved at a senior level in, investment, sponsorship, marketing, and facility activities having owned & promoted major events as well as delivering strategy, events, and activation activities on behalf of brands.
He founded and owned his own China-based sports marketing business and has a healthy mix of entrepreneurial and corporate experience. Mark speaks fluent Chinese and has worked in complex and dynamic organizational environments, managing large teams across geographic locations while working with an eclectic range of rights holders and brand clients.
Sophie is an experienced marketer and strategist, with a proven track record acquired in innovative profit and non-profit organisations. She has worked for leading global brands (Hewlett Packard, O2, Nike, BBC) across a wide range of functions (finance, strategy, marketing, product), acting as a catalyst for change.  
In 2009 she decided to share her expertise and started helping a portfolio of social enterprises and small charities, which naturally expanded to start-ups and SME's. Driven by a clear passion for sustainability and sports, she now collaborates with business leaders as an independent consultant, mentor and advisor, supporting them on their growth journey.  
Redtorch continues to demonstrate its commitment to excellence and innovation in the sports industry with the addition of these respected Advisory Board members. 
Redtorch is a global research, digital & creative agency that makes sport more relevant to more people. Click here to find out more about our work. 
---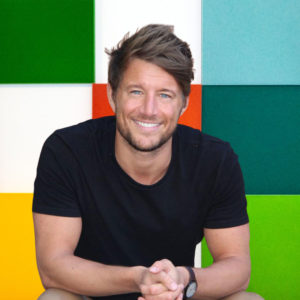 I'm a sport-obsessed film lover with a passion for evidence-based marketing. I'm proud to own an agency that's become one of the most trusted in world sport.
My most memorable sporting moment is … 
Spectating: Liverpool beating AC Milan in 2005 to win the UEFA Champions League.
I am happiest when … 
With family.
The sports person that best represents me is … 
Frederik Fetterlein (Danish Tennis player... worth a google).
The three things at the top of my bucket list are …
1. Complete an Ironman for the charity MIND
2. Learn a (new) language
3. Work with the NFL
A quote I try to live my life by is … 
"Life is as good as the memories you make."
All author posts