Does time management keep you up at night? Is colour coding a to-do list part of your DNA? Do you love sport?
Then this is the job for you!
We're after a detail-loving Project Manager to join our team of sport-obsessed data fanatics, strategic thinkers and creative communicators.
You will project manage key projects for some of the biggest brands in world sport.
Responsibilities include coordinating and completing projects on time, within budget and scope. You'll set deadlines, assign responsibilities, monitor and summarise project progress, and prepare Project Status Reports for management.
A natural leader with a minimum 2 years' agency experience, you will create and maintain strong relationships across the Agency, managing systems, processes and – most importantly – people.
Reporting to the Agency's Client Partnerships Director, the successful candidate will coordinate with other departments to ensure all aspects of every project are compatible and delivered to an exceptional standard.
Responsibilities
Create and manage scopes of work, timelines and deliverables for concurrent projects from multiple clients.
Define responsibilities to ensure accountability across project teams.
Develop a detailed project plan to monitor and track progress.
Coordinate internal resources and third parties to ensure flawless execution of projects.
Ensure resource availability and allocation.
Ensure all projects are delivered on time, within scope and within budget.
Manage any changes to project scope, schedule and costs using appropriate verification techniques.
Track and measure project performance, specifically to analyse successful completion of short- and long-term goals, using appropriate tools and techniques.
Report and escalate to management as necessary.
Perform risk management to minimise potential project risks.
Create and maintain comprehensive project documentation.
Meet budgetary objectives and adjust project constraints based on financial analysis.
Develop comprehensive project plans to share with clients as well as other members of staff.
Develop spreadsheets, diagrams and process maps to document needs.
Requirements
A passion for sport.
Minimum 2 years' experience in project management.
Excellent client-facing and internal communication skills.
Excellent written and verbal communication skills.
Solid organisational skills, including attention to detail and multitasking skills.
Strong working knowledge of Microsoft Office.
Project Management Professional (PMP) / PRINCE II certification is a plus.
What we offer
The successful candidate will have the opportunity to grow and develop their role and experiences. You will be working alongside people with significant sports industry and digital communications experience, and with learning embedded in our culture we expect you to develop quickly.
Competitive salary, pension and holiday entitlements
Macbook
Global travel
Bike to work scheme
How to Apply
Please submit a cover letter with your CV and include links to your portfolio to iwanttowork@redtorch.co
---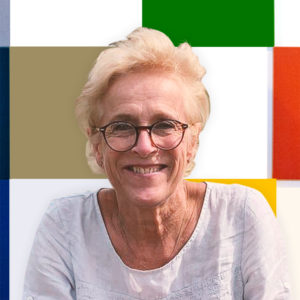 I'm a word-obsessed reader who loves nearly everything related to the arts and nearly everything related to sport!
My most memorable sporting moment is … 
Making an appearance in an 'Edwardian cricket match' dressed as Queen Mary – I was 15 at the time!
I am happiest when … 
I'm with my family, especially outdoors
The sports person that best represents me is … 
Jane Torvill – she was born in the same year as me but got slightly further in her skating career
The three things at the top of my bucket list are …
1. taking up tap dancing again
2. having a poem published
3. getting on my bike for an epic journey
A quote I try to live my life by is … 
I am still learning …
All author posts