We interviewed FIS' Communications Director Jenny Wiedeke to uncover how they became the top-performing Winter IF in the #SportOnSocial League Table 2021.
Jenny Wiedeke, Communications Director, FIS
Congratulations on being the top-performing winter IF in this year's League Table. What was key to this success?
Together with our rights holder Infront, we developed an 'Always On' social media strategy. We primarily have weekend events and previously were very full of content during the weekends, but then didn't have much to contribute during the week. We have now moved to using the early week for posts that celebrate our athletes, promotes the upcoming weekend events and gives fans daily content throughout the season.
Mikaela Shiffrin (USA), Audi FIS Alpine Ski World Cup Women's Giant Slalom 2020, Courchevel, France
How do you ensure your content cuts through the digital noise?
We established an eye-catching design for all of our posts so when users are scrolling through their feeds, they immediately recognize a FIS post. We are also quite selective in what ultimately gets posted. After watching the engagement rate on various kinds of posts throughout the last few seasons, we know what fans engage with and schedule those posts for our prime time.
How will you approach social media in the build-up to the Beijing Winter Olympics?
First and foremost, we will share athlete stories and get people interested in the individuals under the helmets. We have an established Behind-the-Scenes series, which after 10 years is still one of our most popular digital offerings. Additionally, we will produce Olympic-specific interviews with the athletes in their Olympic preparations. We did athlete series for both PyeongChang and Sochi, and found it was great not only in the build-up to the Olympics but also as content if one of the featured athletes had success.
What advice would you give winter IFs in the build-up to Beijing?
Honestly, I believe the other Winter IFs have very strong social media offerings, but if I had to give advice, I would say in the build-up to Beijing, it's all about the athletes and their stories.
In one word, describe the past 12 months …
---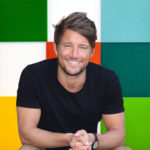 Hi, I'm Alex. A passionate, sport-obsessed film lover who enjoys travelling the world, meeting new people and making life-long friends.
My most memorable sporting moment is … 
Spectating: Liverpool beating AC Milan in 2005 to win the UEFA Champions League.
I am happiest when … 
With family.
The sports person that best represents me is … 
Frederik Fetterlein (Danish Tennis player... worth a google).
The three things at the top of my bucket list are …
1. Complete an Ironman for the charity MIND
2. Learn a language
3. Get an invite to Jess Reus' wedding
A quote I try to live my life by is … 
"Life is as good as the memories you make."
All author posts