Despite reports of decreasing engagement rates in 2019, Facebook remains the largest social media platform – here's how your brand can use it to reach new audiences in 2020.
Since its launch in 2004, Mark Zuckerberg's social media giant has been a centre of global fascination.
In 2019, however, Facebook was beset with a number of difficulties: political scandals, privacy concerns, and a drop in young audiences and post engagements. The platform faced a great deal of misgiving from the public and marketers as they looked further afield to popular newcomers like TikTok.
Despite this, with a total userbase of over 2.45 billion, Facebook remains the largest social media platform and continues to grow its active users by a steady 8%. These numbers in themselves might lay any doubts to rest, but still beg the question How can brands continue to use Facebook and reach the huge audiences the platform teases?
Here are 5 ways your brand can get the most out of Facebook in 2020 …
1. Take advantage of Messenger
It has continuously high engagement, an established relationship with fans, and a personalised marketing path. Why wouldn't you want to utilise Facebook Messenger to its limit?
It allows brands to slide straight into their target audience's DMs and, with the rise of Messenger chatbots, it's easier than ever to keep multiple conversations going across a large following.
Treat chatbots as content marketing. Whether simply to answer questions or promote your brand through drip marketing and chat blasting, the ultimate goal is to guide users through to your content.
Globally, the top 4 messaging apps (including Messenger and WhatsApp) have surpassed the top 4 social networking apps (Facebook, Instagram, Twitter and LinkedIn) in total monthly users.
As users gravitate to Messenger, content marketing emails are being left unread. BUT… by moving email-blasting techniques to chatbots, what was once a 5–10% open rate can turn into a 70–80% engagement rate within the first hour!
2. Focus on Live Video – and make the first 4 minutes count
Facebook algorithm changes are no stranger to marketers – we're all too familiar with having to adapt to shifting strategies.
It's no secret that videos nearly always outperform links and images for reach and engagement, but with 60 million+ active pages across the platform, getting your video into the spotlight can be tricky.
Meme-style content doesn't cut it anymore as Facebook serves up more high-quality, meaningful content to your News Feed.
Live Video, on the other hand – always the most up-to-date form of content and ideal for interviews, event reports and influencer marketing – presents a great way to put relevant content in front of large audiences.
Key to Facebook Live is capturing engagement within the first 4 minutes of a stream (ideal length = 15–20 minutes) otherwise you'll find your video languishing near the bottom of News Feed rankings. 
Social media is currently the top live streaming destination. Daily watch time of Facebook Live has quadrupled in just one year and 25% of viewers say they watch to stay informed. Livestream and The New York Times reported that 80% of social media users would rather watch a brand's live video than read a blog post.
3. Use episodic video content to encourage repeat fan engagement
Acquiring new followers is a vital KPI, but it's not worth much if brands don't maintain their current social media audiences.
In a time of binge-watching and online streaming, episodic videos are an excellent way to encourage repeat and prolonged fan engagement, build a loyal fanbase, and promote your brand across several linked pieces of content.
Serialised content should maintain a consistent voice and format, keeping the same cast, video length and release times to achieve success – think weekly beauty vloggers or informative discovery shows that once existed only on live TV.
Use Facebook Premiere to upload and schedule episodic content to alert followers to new video launches and promote release dates to drive increased viewing figures.
Facebook is pushing this form of content because it can be monetised through additional advertising. You can guarantee it will be looked upon favourably in Facebook's algorithm, too, and thus give your video the best reach and chance of striking a chord with audiences.
4. Build your Groups community
Utilise Facebook's Groups to create an active experience around episodic videos. This is something of a dark horse, but Zuckerberg has nonetheless been endorsing it as an expanding priority and alternative to Facebook Pages for hearing more from family, friends and groups.
Groups is a growing area (unlike the exponentially decreasing reach of Pages) that highlights meaningful interactions centred around an area of interest such as a serialised show, a specific event or a training method.
Link at least one Group to your Business page to focus on the community and enable users to immerse themselves deeper into content. Boost buttons and other features are due to launch on Groups soon, making it a requisite addition to any marketing strategy.
5. Use paid media to beat poor reach
You can beat poor reach through ad spend! In this pay-to-play world, a clear paid media strategy is as important as a content plan.
Once just an addition to a Business Page, paid media is now an essential component of marketing strategies for reaching new and existing audiences.
With organic reach at an all-time-low, boosted posts allow you to concentrate on posted content. Ads Manager offers a diverse selection of strategies to stimulate website traffic, page likes, video views, and more.
In 2018, 21.8% of total digital ad spend went on Facebook, increasing by 12% in 2019. Second only to Google, Facebook ads has become an integral part of digital spending and marketing tactics.
So… ring in 2020 with a refreshed Facebook strategy and don't forget to keep an eye on our blogs for more insight into Facebook paid media and other marketing techniques!
Photo credit: Chris Ratcliffe/Bloomberg via Getty Images
---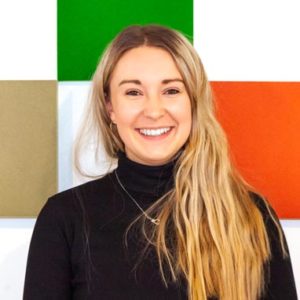 Eventing-obsessed, fan of all things travel and cooking related.
My most memorable sporting moment is…
My most memorable sporting moment is … 
Pippa Funnell winning Burghley Horse Trials for the first time in 16 years
I am happiest when … 
Outside with friends, family, dogs and horses
The sports person that best represents me is … 
Piggy French
The three things at the top of my bucket list are …
1. Complete a triathlon
2. See the Northern Lights
3. Sail around the Galapagos Islands
A quote I try to live my life by is … 
"The harder you work for something, the greater you'll feel when you achieve it."
All author posts