It's officially flu season in the UK… and as immune systems falter around the country (we'll leave medics to advise here!), social media platforms such as Instagram are struggling with global engagement rates.
Could interactive storytelling be a breakthrough cure?
Winning plays from global rights holders (e.g. World Rugby, Premier League, NFL) circulate around social media like a cold in a primary school. Just as fans recover from one, the next is upon them, creating a cycle of sporting highlights which gain limited exposure before fans are directed elsewhere.
How can rights holders generate a story with a longer lifespan than the 'common cold' of a traditional highlights reel?
We looked outside the world of sport for examples of interactive storytelling successfully driving continuous engagement on and offline. Check out our top 7.
1. Combine digital trends to tell a stronger narrative – Soldier Brother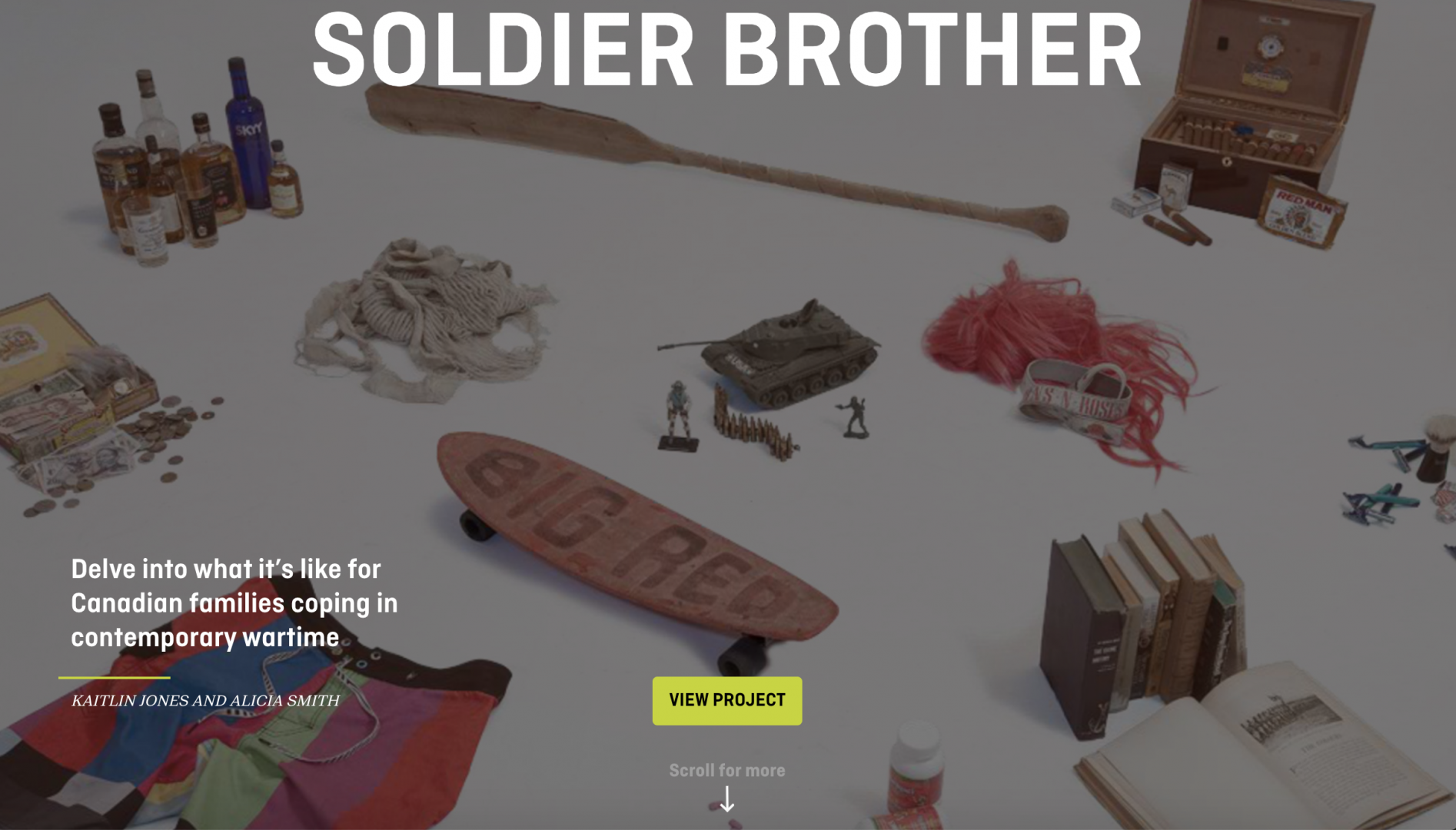 Soldier Brother is an interactive biography whereby the sister of a soldier invites users to explore her brother's story by clicking on a selection of his possessions. As users explore the possessions, they listen to podcasts that tell a story linked to each item. Users become fully immersed in the soldier's story as it is brought to life through an effective blend of interactive visuals and authentic audio-driven content.
Why it works
Users interpret the podcasts at their own pace. With each story the user builds a deeper understanding of the soldier, engaging them further and further in the narrative.
How can it be applied to sports?
An interactive podcast, narrated by athletes and targeted to dedicated fans and aspiring athletes, could explore a deeper narrative of a competition or match – e.g. belongings left behind by athletes in a locker room could tell personal stories from a game just played.
2. Profile the faces behind the scenes – Humans of New York
View this post on Instagram

This renowned photoblog and book of street portraits and interviews introduces its followers to the people of New York. Since its launch on Instagram in 2010 it has become a cross-platform global phenomenon. A person's profile image, taken on the city streets, is accompanied by unique, long-form copy sharing their personal story.
Why it works
Fans are persuaded to feature their own profiles. The result? A continuously evolving story with massive engagement has grown into a brand of its own.
How can it be applied to sports?
Increase user-generated content to highlight the 'non-competition' aspect of sport. Use content from ordinary fans, coaches, physios, parents, etc. to bring attention to a sport's 'wider story'. Reach a broader audience by encouraging fans to submit photos and biographies to feature in the series.
3. Customise fans' viewing experiences – Maybelline
A traditional, non-interactive version of this Maybelline video generated high engagement on social media platforms as fans were driven to WireWax to enhance their viewing experience with an interactive version. The resulting personalised journey takes viewers through a step-by-step make-up tutorial with a customised ad experience based on their skin type.
Why it works
WireWax helped the brand reach dedicated audiences with enriched video that extended beyond social media through interactivity, personalisation, and unique viewing experiences. (A method also used by Disney, P&O, and TNT.)
How can it be applied to sports?
Existing fan bases crave behind-the-scenes content and interactive videos could give a 'VIP' experience to traditional sports content. Instead of just watching the top goal of the season, fans could interact with it through a step-by-step athlete-led tutorial on training and techniques or a coach-led tutorial on strategy.
4. Let fan communities build a bigger picture – the Guardian

The Guardian produced an interactive storytelling project (and echoed the style of a magazine's reader submission section) by showcasing Seven Digital Deadly Sins. Viewers were encouraged to relate and engage with personal stories before interacting with the video's broader narrative.
Why it works
Narration through multiple-user videos creates a story of different voices that builds an authentic, fan-led feel, similar to sharing 'My embarrassing moment'.
How can it be applied to sports?
Fans are eager to share their personal sporting stories ('My first game' or 'The first time I kicked a football'). Combining user-generated stories could build a stronger narrative – such as passion for the sport around a big game.
Content can be easily collected and shared through a Facebook Group, Tumblr account, Reddit board or likewise; it could just as easily venture off social media to a webpage.
5. Replay big moments through a mobile game – Series: Your Story Universe

Fans relive legendary TV episodes through an interactive mobile game used to promote the NBC network. Players choose their character based on famous TV personalities and get to immerse themselves in stories they know and love.
Why it works
Fans can discover new storylines based on a pre-published narrative, rebuilding excitement and engagement around the show years after it was premiered. Content has been aligned with the shift to a gaming culture and interactive, multi-platform engagement.
How can it be applied to sports?
Every sport has those moments that fans remember for the rest of their lives. A mobile game that gives them the opportunity to play as their favourite athlete, coach or spectator brings that moment back to life. Score a World Cup goal, compete against professionals, get a look behind the scenes of a game. Bringing fans off the stands and into an event narrative helps drive engagement.
6. Use Twitter threads to give fans control – Become Beyoncé's Personal Assistant
Being Beyoncé's assistant for the day: DONT GET FIRED THREAD pic.twitter.com/26ix05Hkhp

— Festive Green Chyna (@CORNYASSBITCH) June 23, 2019

A thread using Beyoncé as the story's hero, and asking followers to act as her personal assistant for 24 hours, lit up Twitter one hot day this summer. It showed how, through an interactive story, a platform's threads can beat a limit on characters and drive engagement.
Why it works
No fancy software was required. Success relied on the creativity of the story and the user being at the heart of it. As fans decide how the narrative unfolds, they engage with cutting-edge, 'meme-style' copy that resonates perfectly with the target audience.
How can it be applied to sports?
Challenge fans to step into the shoes of their favourite athlete during an exciting sporting moment, e.g. – set a series of questions to test how well they prepare the morning of a big competition. Drive engagement by emphasising viral moments or popular athletes.
7. Give fans the vote on Stories and let them call the shots – Red Bull
View this post on Instagram

Red Bull used the Instagram Stories poll sticker to involve fans in content creation. Followers were given a series of Stories showing two different dance moves and asked to vote for their favourite. Based on the results, Red Bull created a dance routine video edit for the Instagram Main Feed that generated 463.8K video views.
Why it works
Utilising a popular platform and the native poll sticker feature meant easy interaction for fans. Voting to create a video edit increased awareness of the content, extended its lifespan, and rewarded fans for their engagement.
How can it be applied to sports?
Instagram Stories can build live event narratives through behind-the-scenes content, tours, and Instagram Takeovers directed by fans. The lifespan of the content can then be extended into an enhanced edit for other platforms.
Sport fans are the perfect audience for interactive storytelling
Sports fans create global communities like no other industry. They are armed with a desire to interact with their sport as much as possible – in the stands, on the field, across social media. Extend the narrative by creating content that goes beyond a winning play and send engagement rates spiking!
---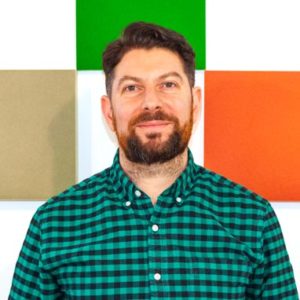 My most memorable sporting moment is … 
Scoring a goal at The Emirates. I think you can probably see how much it meant to me from my reaction.
I am happiest when … 
Having adventures in the countryside with my family, whether it's canoeing, wild swimming or camping.
The sports person that best represents me is … 
Former Arsenal midfielder Mathieu Flamini. Loads of effort and enthusiasm plus an awful lot of pointing.
The three things at the top of my bucket list are …
1. Whale spotting
2. Northern Lights
3. River vs Boca
A quote I try to live my life by is … 
"Hard work beats talent when talent doesn't work hard." – Tim Notke
All author posts