In my opinion, yes, it is!
Especially when Europe win, as they did this year at the Marco Simone Golf & Country Club in Rome. The passion, the drama, the atmosphere, the talent … for me, there's nothing quite like it.
In case you're not familiar with the event, it's a hugely popular biennial 3-day golf tournament between Team Europe and Team USA. The 2 teams of 12 players battle it out from Friday to Sunday and the winning team is the one that ends up with the most points.
I can hear the sceptics, 'How can a golf tournament be the best sporting event in world?'. But hear me out. Give me 10 minutes to convince you of its brilliance as I delve into the detail of what I believe makes it so successful.
1. Pressure-cooker format
Days 1 and 2 feature 4 four-ball and 4 foursome sessions; Day 3 is all about the singles as each player faces off against a player from the opposition. It's then a race to 14½ points (or 14 for the team that currently holds the Ryder Cup).
The format makes for 3 days of twists and turns: moments of pure magic but also pressure unlike anything these athletes have ever experienced.
It's not just one match but rather multiple simultaneous ones (12 in total on singles day, for example). Within each match, 18 holes, within each hole, countless shots. And the lead is never secure as everything can change with a single swing.
It's a breeding ground for legendary stories, from David versus Goliath match-ups to incredible comebacks (search 'Miracle at Medinah' and thank me later) as rookies become heroes and legends are forged.
This unpredictability fuels an unmatched level of pressure, tension and intensity. Coupled with the talent of the world's top golfers, it's got all the ingredients for an out-of-this-world atmosphere, one not usually associated with golf. The first tee is now recognised as the most electricifying hole on golf, as World #2 Rory McIlroy attests …
It's amazing. There's nothing else like it in golf. No matter how many of them [events] you play in, it's an absolute privilege and not something I take for granted.
2. Passion & personalities
The Ryder Cup shows the greatest golfers as you've never seen them before.
The sport's top talent and most prominent personalities immerse themselves in a team dynamic that stirs up national pride and a profound level of passion. The golfers compete for a cause greater than themselves, devoid of financial incentives (much to Patrick Cantlay's dismay) and all about pride.
When passion and pride come together, intense rivalries are sparked, amplified by the competition's pressure-cooker format. All this results in a confrontational atmosphere rich with DRAMA. And who doesn't relish a dose of drama?
Take, for instance, Rory McIlroy's uncharacteristic display of frustration as he confronted Team USA members in the car park after an altercation with caddie Joe LaCava on the 18th green on Day 2.
It's a different side to golf; it's definitely not boring.
3. Incredible coverage
During this year's Ryder Cup, approximately 150,000 spectators flooded the venue over the 3 days. Millions more tuned in from homes around the globe.
Extensive coverage ensured that no moment went unnoticed and that those unable to attend in person still enjoyed a world-class experience, especially those tuning in from the UK.
IMG took the broadcasting reins, offering an impressive 34.5 hours of live coverage to 201 international broadcast partners. The company also introduced 'Ryder Cup Live' (engaging fans during breaks) and operated 'Ryder Cup Radio' for an immersive audio experience. The aim was to reach 621 million viewers worldwide.
Sky Sports, the official broadcaster, reported record-breaking viewing numbers (3.7 m) in the UK, making it the network's most-watched edition of the competition ever in the UK.
The digital realm mirrored this success, with social media coverage nothing short of spectacular. Just as Team Europe shone on the golf course, so they dominated social media, consistently delivering entertaining and inspiring content before, during and after the event.
From behind-the-scenes glimpses to match-defining moments and spontaneous humour, the essence of the Ryder Cup was perfectly encapsulated: building excitement prior to the event, conveying the electrifying atmosphere during the event, celebrating the magic moments in all their glory after the event.
The result? Team Europe gained 222,000+ new followers (7x more than Team USA) and a staggering 7.5 million engagements (6x more than Team USA) across Instagram, TikTok, Facebook, and X (formerly Twitter).
4. An impressive technology stack
The Ryder Cup has evolved into an increasingly big event for broadcasters, and owes much of its success to an innovative approach to technology. The event's organisers are committed to delivering an unparalleled experience for fans and setting the standard for the integration of technology into the world of sports.
One key benefit is how the event has embraced a mobile-first approach. Mobile apps play a pivotal role in the on-course experience, allowing fans to navigate the course, track scores and share content on social media, all the while elevating the Cup's profile.
This year, the focus was on building an 'intelligent course' that leveraged data to bridge the gap between the digital experiences of on-site fans and those of remote fans. Working with the Marco Simone venue, fans could get guaranteed access to the same applications regardless of their location. A staggering 23 giant screens provided gallery fans with the same comprehensive information as viewers at home, including shot distances, distance to the pin, and the contextual significance of each shot.
Further ground-breaking technology included the launch of 'Outcome IQ' powered by Capgemini – a real-time outcome measurement tool that predicts a player's probability of winning, losing or tying a match. This custom-made algorithm draws from historical match- play results, Ryder Cup performance history, and real-time course data.
Michael Cole, Chief Technology Officer of Ryder Cup Europe, has said, "What you will see at the Ryder Cup this year is probably the most advanced smart city ever created for a temporary sporting event." You can see why.
5. Sponsorship support
As the Ryder Cup continues to grow in popularity, it's not short of sponsors, whose support has played a key role in elevating the sporting event to such a high level.
A clever strategic shift before the 2018 event in France saw the Ryder Cup transition from region-specific partners to a global approach. Today, it boasts 7 worldwide partners and has seen a 153% increase in sponsorship revenue between 2019 and 2023. The European Tour has also experienced uplifts of £55 million, £71 million, and £81 million during the previous 3 events.
So, that's my take on why the Ryder Cup reigns supreme, why it appeals to die-hard fans as well as those not necessarily fans of the sport. It's the best of golf, but it also transcends the sport – a real sporting spectacle and – for me at least – the best there is.
Bring on Bethpage Black 2025. EUUURRROPPPEEE!
Want to read more on event marketing best practice in the sports industry? Check out our articles on:
Redtorch is a global research, digital & creative agency that makes sport more relevant to more people. Click here to find out more about our work.
---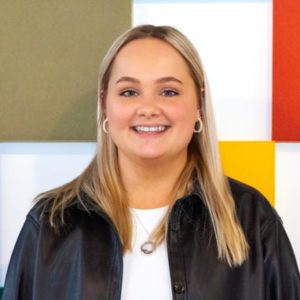 Northern Irish, sport-obsessed and probably the most competitive person you'll ever meet.
My most memorable sporting moment is ...
Any time my local football team Glentoran beat their rivals Linfield.
I'm happiest when...
Watching sport surrounded by friends and family, with a glass of red in hand.
The sports person that best represents me is...
Billie Jean King.
The three things at the top of my bucket list are...
1. Meet Rafa Nadal (love of my life)
2. Watch Ireland win a Rugby World Cup
3. Own as many dogs as possible
A quote I try to live my life by is...
"Change the way you look at things and the things you look at change" - Wayne Dyer
All author posts