The stellar panel for July's #SportOnSocial Roundtable included:
Matt Weiner, Creative Director at Redtorch, hosted the discussion on how rights holders can build more effective brand partnerships on digital.
Here are some key takeaways:
create partnerships rather than just sponsorship packages
ensure your partnerships are seen as good value for fans
get creative on digital to create additional value for partners
esports is a great opportunity to deliver more to sponsors
tailor content to appeal to different audience segments
And here, in condensed form, are some of the responses from panel members:
How do you think the pandemic has affected the relationship between rights holders and brands?
Sophie:
From a sponsorship perspective, flaws in relationships have been brought to the surface. We've seen a move from sponsorship to partnership and lockdown has revealed what were genuine partnerships.
Matt Pound:
You discover very quickly if something is not a partnership. During the pandemic, we couldn't activate as we'd promised, so we've been creative in providing value for our partners through branded social and digital content. Our main aim has been to ensure we come through these tough times – together.
Can you see longer-term changes in the way sponsorship performance is measured?
Sophie:
There's a lot more scrutiny on what sponsorship achieves, especially with budgets being cut. We're looking at measuring objectives and assessing the performance of all our relationships and this will influence renewal decisions.
How do you think the pandemic has affected the relationship between brands and rights holders?
As brands and rights holders cannot rely on live sport, what innovations have you seen and are they here to stay?
Matt Pound:
We've had to be creative to deliver additional value and keep partners on board. For example, we've worked more closely with our Chinese partners (Tata) came up with the Tata Trick Shot Challenge with videos of top players. We used fans to generate content and shared this on our channels with Tata branding. It's definitely strengthened our relationship.
How have you used data to create audience-specific content to advance the aims of your brand sponsors?
Matt Pound:
Data is crucial at every layer of sponsorship / partnership and COVID-19 has increased its importance. Social media insights highlight which content will engage which audience: for example, TikTok for the younger generation. Different platforms have different audiences so we tailor and target our content accordingly.
Athletes are a form of media channel. How have you seen this develop with your clients during lockdown?
Chris:
Brands want to tell relatable stories. Increasingly, with the prevalence of social media, a good narrative encourages fan communication. The challenge for sport's governing bodies is how far you can push this from a relationship and contractual perspective. Rights holders need to appeal to their talented athletes.
Should all young athletes receive social media training?
How can rights holders engage in esports? Which deliver the best results?
Chris:
There's an increasing crossover between esports, sport and music. The problem, however, is in the esports name. It's not a sport! We're not talking about sports simulation games. These games make up a small proportion of online competitors.
If you need to connect with younger audiences, you need to work out how to cut through and align with them. If your aim is content creation, then great. If your aim is to create new fans of the sport, then maybe not.
Matt Pound:
We see this as an opportunity to deliver more for our sponsors. We're looking into esports and there are already successful table tennis examples. We must consider what benefits there would be in the ITTF creating its own esports game or getting involved in an existing one. As not everyone is a fan of the professional game, esports is an avenue we could go down to engage with passive fans of table tennis and create an aspirational structure.
Sophie:
If you can genuinely add value to that audience then awesome. If esports fit in with your long-term strategy, it could be a great addition. You should consider it alongside other platforms.
Should esports be a long-term strategy from all rights holders and brands?
Panel predictions for 2021, best- and worst-case scenarios
Sophie:
Best case – improving relationships as all rights holders and sponsors can use this time to review relationships.
Worst case – everyone carries on as normal, not seeing this time as an opportunity to research, reset and reflect on relationships. 2021 is going to have a cluttered calendar; creativity will be key to create cut-through.
Chris:
Best case – finding creative and innovative ways to package and sell. Using this time to move away from the antiquated way that sponsorship has previously been packaged.
Worst case – as an industry, failing to use this as an opportunity to innovate and/or move forward.
Matt Pound:
Best case – we're at the Tokyo Olympics. We're able to implement everything we have learnt about looking after our sponsors in a more digital and savvy way, adding it to the sponsorship activation that everyone loves.
Worst case – still talking only via a webinar!
If you're a rights holder or brand and want to explore how your organisation can improve it's partnerships and use of digital, get in touch. 👉  hello@redtorch.co
---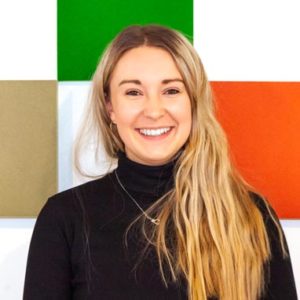 Eventing-obsessed, fan of all things travel and cooking related.
My most memorable sporting moment is…
My most memorable sporting moment is … 
Pippa Funnell winning Burghley Horse Trials for the first time in 16 years
I am happiest when … 
Outside with friends, family, dogs and horses
The sports person that best represents me is … 
Piggy French
The three things at the top of my bucket list are …
1. Complete a triathlon
2. See the Northern Lights
3. Sail around the Galapagos Islands
A quote I try to live my life by is … 
"The harder you work for something, the greater you'll feel when you achieve it."
All author posts