June's #SportOnSocial Roundtable included a fantastic panel: Michelle Sammet from World Athletics, Richard Pettit from the IOC and Joseph Villeflayoux from Hurricane Group (FISE).
Together with Redtorch's Strategy Director, Chris Argyle-Robinson, they discussed their current challenges, solutions and tactics during the COVID era and provided insights that you could implement into plans and strategies.
Here are just a few of the key takeaways from the discussion.
How have you seen audiences change during COVID?
Michelle:
People have had more time to spare and have looked to be more engaged with real-time content. This resulted in a huge increase of activity on social, especially as audiences want to be involved in what is happening in other parts of the world, too. We made a conscious effort from the start to share all information in one space on social.
Jo:
With television channels asking for lots of highlights and audiences hungry for content, from the first week onwards we made the decision to develop our activity on social networks, focusing on nostalgia. We had to expand our creative capacity without relying on fresh content.
Richard:
We've really had the time and space to develop – identifying audience changes and planning for the future. We also need to ensure that we can deliver more content for athletes going to the Games.
Will you use different ways to engage audiences than before the pandemic?
Jo:
With the launch of E-FISE, we've been able to take the original Montpellier festival outside of its traditional environment to engage different audiences. The event – with qualifying and final stages, some of them live – runs from early July to late September.
Alongside the competition, there'll be an innovative programme including a webstival, music, street art, and a weekly talk show with athletes.
How can you avoid just repeating content on social during COVID while there are no live sports or competitions?
Jo:
I think it's about looking at what you've got and seeing if there's some added value that you can provide. Use your archive footage and ask the questions like: Can I get athletes' '70s videos? Can I get them to relive those great moments? Can I get commentators to talk about these?
We're all in a situation where we maybe don't have access to live sport, and we haven't got the events, but there are actually new and exciting things that can be done.
What is the role of athletes in growing audiences?
Richard:
They have a fundamental role.
This COVID-19 period has forced athletes to really think about their social branding, what they do, and what they put online. They have also taken on extra responsibility as ambassadors.
The impromptu activities that athletes are sharing encourage other people to get off the sofa and get active: it's an authentic connection between athlete and fans that is making a massive difference.
Federations that have taken advantage of these opportunities to engage with athletes are the ones that are winning at the moment. And that will in turn connect with an audience in a different way.
Michelle:
There have been lots of conversations about this. Our sport is so broad that it can be challenging for fans just to get into athletics as a whole.
But once they actually see the personalities behind the athletes then it's far easier for them to get excited about a different discipline because they might have something in common.
It's been a high priority for us to get athletes to understand fully their roles as ambassadors for the sport. It is incredibly beneficial for the sport of athletics to have big names who show personalities that fans care about beyond what they produce on the track and field.
How do you balance sport vs lifestyle content? Once the calendar gets up and running again will you change the focus?
Michelle:
Yes, at the start of lockdown we launched Athletics@Home. This is a way of getting people from different backgrounds to get involved in sport in various ways – from fitness activities to colouring challenges to reliving old championship moments. We then get world-class athletes to create content to share on our platforms.
We asked ourselves how we could get people who have become more active during lockdown to maintain those habits. So, we've now launched a campaign for people moving out of lockdown, giving them challenges and providing resources and motivation to keep them going.
During our Roundtable, we ran two polls to determine the views of our panellists and attendees. What are your views?
Will you produce more out-of-competition content post COVID?
Are you willing to take more risks with your content?
The best ways to adapt and move forward in a post COVID world:
1. Your athletes are in a unique position to engage with audiences and create opportunities for fans to connect with them: making use of their personalities and brands is key.
2. Even when the live sport we crave is back, repurpose that content you already have in new and exciting ways – for your audiences and for your athletes.
3. Think about social branding – from the perspective of both athletes and Federations.
4. Use what you've learned from this live-event pause to reassess your strategies and implement new ones.
5. Branch out to new audiences: this is a unique opportunity: make the most of it.
6. Build your database
7. Use relatable and honest stories/narratives
8. Engage with e-sports
9. Pay attention to your data and feedback
10. Encourage athletes to cross-post your content on their platforms
11. Encourage camaraderie within your sport
If you want to explore how your organisation can grow and engage audiences outside event time
in a post COVID world, do get in touch. 👉  hello@redtorch.co
---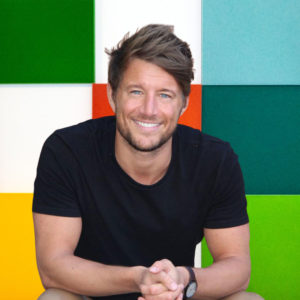 I'm a sport-obsessed film lover with a passion for evidence-based marketing. I'm proud to own an agency that's become one of the most trusted in world sport.
My most memorable sporting moment is … 
Spectating: Liverpool beating AC Milan in 2005 to win the UEFA Champions League.
I am happiest when … 
With family.
The sports person that best represents me is … 
Frederik Fetterlein (Danish Tennis player... worth a google).
The three things at the top of my bucket list are …
1. Complete an Ironman for the charity MIND
2. Learn a (new) language
3. Work with the NFL
A quote I try to live my life by is … 
"Life is as good as the memories you make."
All author posts