Tokyo 2020 is a Games like no other. With no live audiences, digital content and distribution are more important than ever.
So, let's deep dive into a few key trends and insights we've uncovered to date. 
Since the start of the Games, International Federations (IFs) have produced over 23K posts on social media (Facebook, Instagram, Twitter, YouTube). These have generated more than 50m engagements and 225m video views.
Where is the content being posted?
Because of all the broadcasting restrictions and resources, only 2% of content has been posted on YouTube. Twitter has accounted for 58% of total posts, their main purpose being to inform fans of schedules, live scores and results.
Facebook and Instagram have similar levels of output overall, although engagement levels are 5x higher on Instagram.
However, Facebook has generated 2x as many video views (140m) as Instagram (70m), suggesting that it is still the platform of choice for this type of digital content.
What has this meant for growth?
IF audiences have grown by 2.6m fans across Facebook, Instagram, Twitter and YouTube.  Half of this growth has come from Facebook (1.3m), followed by Instagram (858k), YouTube (302k) and Twitter (1434k).
IFs have experienced the fastest growth on Instagram – on average growing by 2.9% (5.4k fans). They are finding it more difficult to grow on Twitter, with an average increase of just 1.6k fans.
So…what has been the best-performing post?
Typically, best-performing posts are athletes celebrating their gold medals. One thing they have in common is that they all use paid engagements which seems to be the general theme on Facebook to leverage fanbases from markets such as Philippines and Egypt.
Top 3 best-performing post on Facebook, Instagram, YouTube & Twitter
1. FIBA leverages their fanbase in Philippines producing throwback content to the FIBA World Cup after weightlifter, Hidilyn Diaz win the country's first ever Olympic gold medal.
2. FINA posted a photo of Team USA winning gold in the men's 4x100m Freestyle.
3. IHF posted a photo of Egypt becoming the first African team to reach the Olympic semi-finals.
1. BWF celebrating Indonesia's first ever Olympic champions in the women's doubles.
2. Volleyball World post a picture after Japan beat Iran to earn a place in the knockout stage of the men's tournament.
3. BWF adding graphics to popular Indonesia star, Anthony Sinisuka Ginting, after he won his quarter final match.
1. ITF celebrating Alexander Zverev and Belinda Bencic winning Olympic gold.
View this post on Instagram
2. BWF paying tribute to Indonesia's first ever Olympic champions in the women's doubles.
3. This was one of the best organic posts (again, from BWF), combining action on the court with a photo-shop from Kung Fu Panda!
---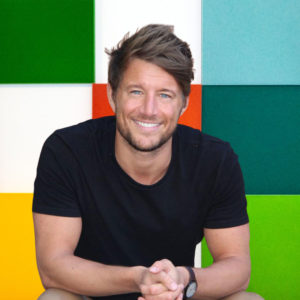 I'm a sport-obsessed film lover with a passion for evidence-based marketing. I'm proud to own an agency that's become one of the most trusted in world sport.
My most memorable sporting moment is … 
Spectating: Liverpool beating AC Milan in 2005 to win the UEFA Champions League.
I am happiest when … 
With family.
The sports person that best represents me is … 
Frederik Fetterlein (Danish Tennis player... worth a google).
The three things at the top of my bucket list are …
1. Complete an Ironman for the charity MIND
2. Learn a (new) language
3. Work with the NFL
A quote I try to live my life by is … 
"Life is as good as the memories you make."
All author posts