We caught up with Ace Ferdinand Asas, Volleyball World's Digital Content Manager, to find out how they continued to perform so well in this year's #SportOnSocial League Table
Ace Ferdinand Asas, Digital Content Manager, Volleyball World
A big congratulations for ranking 1st on YouTube in this year's #SportOnSocial League Table! Have you changed anything in your strategy to achieve such success? 
Quality over quantity is our key for growth and success on YouTube! We want to entertain our viewers without overwhelming them with a flood of content. The mix of archive and current tournament content also perfectly satisfies the needs and preferences of our fans and viewers. 
What made you experiment with YouTube shorts and is this something you will continue to incorporate into your strategy? 
We are always keen on trying out new features (which also explains the success on TT as well).
YouTube Shorts is a great way to make use of the synergies that the trend towards vertical formats brings on all social media platforms. Volleyball as a primarily vertical and dynamic sport with spectacular actions and game changes that are understood and celebrated even by newbies. YouTube Shorts is definitely a promising tool to get the attention of younger viewers on the platform itself. 
Live streams also performed well, do you think there is any particular reason for this? 
Generally, there has been a huge trend for live content on YouTube. Watch time of livestreams on YouTube has more than tripled between Jan 2020 and Dec 2021. Not only livestreams but livestreams from youth tournaments – that is indeed special as no volleyball superstars are competing in these tournaments. Our fans & viewers love live action of their favourite team! Sometimes it's their own national team and sometimes a totally different one. But youth tournaments enable fans of teams that are not yet playing in the major international tournaments to cheer on and watch live – that's a great opportunity!
It also presents the opportunity to serve niches (e.g. Italian league).
Consumption via TV is increasing, and TV is the best Device for live streams. 
Your most viewed video was USA vs Brazil – Men's Volleyball World League from 2014. How do you decide on which archive content to repurpose? 
We focus on past duels that are legendary: be it because of the teams involved, who are favourites for the title or because of the thrilling match itself. We know which teams are particularly popular on our channel and then choose the most thrilling matches to entertain our fans to the maximum. 
What tactical executions that have performed well are you looking to continue with going forward? 
The most essential tactical executions last year were to react on tournaments as quick as possible, to stay relevant even in tournament gaps by using high-quality archive material, and to consider the insights of YouTube Analytics in our content strategy.
How did you leverage the Olympics to grow your social media following? 
The Olympic Games are an awesome chance for niche sports to gain awareness and popularity!
Live Coverage of the Olympic Qualifiers was already a success and gained relevance again during the Olympics
Identification of the potential finalists and most popular players in general
Publication of relevant content before the Games even started so viewers find our content first when they search for it
---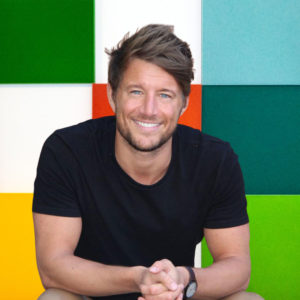 I'm a sport-obsessed film lover with a passion for evidence-based marketing. I'm proud to own an agency that's become one of the most trusted in world sport.
My most memorable sporting moment is … 
Spectating: Liverpool beating AC Milan in 2005 to win the UEFA Champions League.
I am happiest when … 
With family.
The sports person that best represents me is … 
Frederik Fetterlein (Danish Tennis player... worth a google).
The three things at the top of my bucket list are …
1. Complete an Ironman for the charity MIND
2. Learn a (new) language
3. Work with the NFL
A quote I try to live my life by is … 
"Life is as good as the memories you make."
All author posts