Chris Argyle-Robinson, Research & Strategy Director at Redtorch, highlights key learnings from the 2023 #SportOnSocial League Table.
Brand relevance is everything in the world of sports.
It's key to success, especially in the fast-paced world of social media, and every international federation (IF) is striving to stay relevant, stay current, and drive growth.
In a small way, the #SportOnSocial League Table 2023 – our annual report that ranks Olympic sports based on their social media performance – reflects how some IFs are managing to do this, while others struggle to keep up and compete effectively for audiences.
Online audiences will continue to grow in 2023 and beyond. The current 5.1 billion users spend four out of every ten minutes on social media activity. With all this comes huge opportunities.
Here are a few thoughts to keep in mind as you navigate the ever-changing landscape of brand relevance.
Audience choice can appear endless
We live in a world where entertainment choices can appear limitless, and there are numerous channels that deliver a whole range of content and experiences.
When zooming in on the world of Olympic sports, you can find at least 309 IF social profiles. In 2022, they distributed more than 700 pieces of content a day to consumers.
So how do you capture and maintain audience attention?
The answer is both complex and multifaceted, but one proven approach is to view your sport through the lens of the '4C model':
1. Company – what your IF stands for
2. Category – your sport
3. Consumer – audience insights
4. Culture – what's happening that you can connect to
With a thorough exploration of each area, you can create a compelling and distinctive brand that captures audience attention and keeps them coming back for more.
We have already seen World Athletics, the International Cycling Union (UCI) and International Basketball Federation (Fiba) doing this most effectively on TikTok.
Channel juggling v overlapping social media audiences
Our #SportOnSocial League Table monitors five of the world's biggest social channels – Facebook, Instagram, Twitter, YouTube and TikTok – but we know there are countless more platforms that serve different geographic/demographic areas.
On a global scale, people are on an average of at least seven social media channels:
Facebook is still the largest in the world
Users spend 23 hours a month on TikTok vs 12 hours a month on Instagram
A lot of platforms share the same audience
The only global platform with a large unique group of users is YouTube
When considering channel mix that's the best fit for your audience, consider the following: scale of platform, time spent on platform, and how unique the audience is on that platform.
Use these insights to strategically allocate your resources and make the biggest impact on driving audience growth.
Tech must deliver resourcing efficiencies
Resources are a challenge for any sports organisation. Through our work with IFs, we know that many have limited resources.
Key to audience growth is high-quality creativity and consistency of output. Technology can definitely help fill this gap. We have seen a significant number of IFs deploying (or at least considering) AI-based technology as it becomes more affordable at delivering personalised content at scale.
In this year's #SportOnSocial League Table report, Shelby Mull, marketing and communications director at the International Ice Hockey Federation (IIHF), explained that using WSC Sports allowed the organisation "to engage with a larger audience" and "offered our die-hard fans a new perspective on the sport they have always loved."
We expect many more IFs to take this path.
A global perspective
One final point. Have you ever made a decision you thought was entirely your own, only to realise later that your unconscious bias played a part? We've all experienced it – and it's no different in the world of digital strategies.
However objective we want to be, our experiences shape our choices. It's important to know when these experiences are limited by our own perspectives.
Here's where colleagues in your global network of member federations come in.
Take a moment to step back and consider their different perspectives on channels, content and creative. They can provide a wealth of diverse viewpoints. Whether you're crafting a piece of content or developing a new strategy, take advantage of this network. Embrace new ideas and make your content distinctive and memorable.
After all, the world is a big place, and there's always something new to discover.
---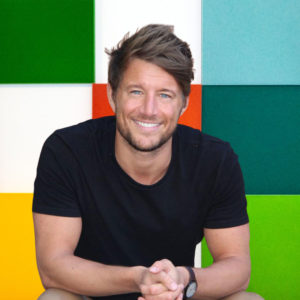 I'm a sport-obsessed film lover with a passion for evidence-based marketing. I'm proud to own an agency that's become one of the most trusted in world sport.
My most memorable sporting moment is … 
Spectating: Liverpool beating AC Milan in 2005 to win the UEFA Champions League.
I am happiest when … 
With family.
The sports person that best represents me is … 
Frederik Fetterlein (Danish Tennis player... worth a google).
The three things at the top of my bucket list are …
1. Complete an Ironman for the charity MIND
2. Learn a (new) language
3. Work with the NFL
A quote I try to live my life by is … 
"Life is as good as the memories you make."
All author posts