I hope all International Federations (IFs) are coping and will succeed in overcoming the challenges presented by Covid-19.
This pandemic has made us all pause, think, and reflect on what we're doing, why we're doing it, and the way we're doing it.
IFs are no different.
Events have been cancelled or postponed, including the 2020 Summer Olympic Games. But the situation has also presented opportunities for new strategies and innovations, and we have the time to explore areas for positive changes in the future.
One recommendation, and a positive I believe should come out of the Covid-19 crisis, is the creation of a new and vital role at IFs – that of Athlete Engagement / Marketing Manager.
Combined with an Athlete Engagement Programme specific to their sport, this could deliver real value (not just financial) to athletes and audiences alike.
Commercial rights holders have already been engaging with athletes to great effect. Red Bull, for example, has for many years had Athlete Marketing Managers in place to coordinate and execute marketing strategies in support of its brand.
During this period of lockdown, audiences have flocked to many different social media platforms to engage with athletes, their personal content and stories. 
These athletes are growing their audiences – whether by providing help and advice on how to keep fit during lockdown or by providing a peek into their private lives. 
Athletes are a fundamental part of building a brand and telling its stories. They are media companies in their own right, and an important part of any sport's brand identity.
We at Redtorch have seen first-hand the positive impact on the relationship between an IF and its fans by the use of such stories. Here's a great example: 
All this has magnified a simple truth. Fans are fascinated by athletes and their stories. They provide a more authentic view of sport than the one coming through the lens of IFs.
There are challenges, of course. To date, the role of athletes in IFs has been mainly via the Athlete Commissions that ensure their voices are heard and included in decision-making. 
Because of the traditional structure of many sports, IFs often have no, or very little, direct access to athletes: this is a role usually undertaken by National Federations and/or National Olympic Committees. 
In most Olympic sports, athletes do not have management agencies, so their potential to help promote sport at an international level remains largely untapped. One notable exception here is that of the IOC which delivered a key component of Agenda 2020 by creating its flourishing Athlete 365 brand which focusses on delivering improved athlete services and engagement.
But if IFs are to accelerate their inspirational role and achieve their potential to build larger and better digital audiences (and gain greater control over their marketing potential) then they must circumnavigate this traditional structure by acting more like a brand and building strong relationships direct with athletes.  
It's a win-win situation as value flows both ways between athlete and IF. 
A relationship where IFs invest in, promote, and look after their athletes who in return actively work with their IFs to promote sport to audiences via collaborative content creation and distribution on their own media channels.
Many athletes have been vocal about wanting to benefit more from the activities of IFs. It could be that these unprecedented times might prove the catalyst for driving positive change in the relationship between the two. 
In brief, IFs have a huge opportunity to leverage the potential of their athletes to promote sport worldwide. 
I don't think it will be long before we see Athlete Engagement / Marketing Managers having a role in IFs. The blueprint is there – and it works.
We must challenge the status quo and ensure some new and positive outcomes for sport. It's very clear to everyone, now more than ever, what a huge and important role sport has in our lives.
---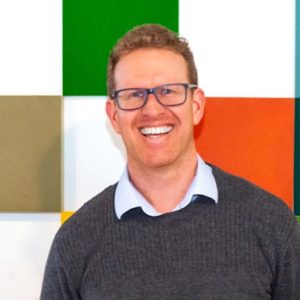 Family-man and entrepreneur. Loves a BBQ on the beach with friends (whatever the weather) as much as running across the North Downs (whatever the weather) with Meggie (my dog) by my side.
My most memorable sporting moment is … 
Spectating: the 2003 Rugby World Cup final, watching Jonny Wilkinson's drop goal sail through the posts, made better through watching it in the Walkabout bar in Covent Garden.
Participating: lining up for Auckland University Colts in my first game in New Zealand back in 1997. It was one of those moments where you step up and be counted or get stepped on. Thankfully I chose the former.
I am happiest when ...
On skis – water or snow – doesn't matter. Ideally with my family in tow.
The sports person that best represent me is … 
Richard Hill (former England Rugby No. 6) – nothing flash, quietly going about his business delivering high performance and inspiring those around him.
The three things at the top of my bucket list are …
1. Visit Mount Everest basecamp
2. To windsurf after work every day in the Summer
3. Learn how to play the Ukulele
 A quote I try to live my life by is ...
"Champions do extra."
All author posts