Twitter is about immediacy and brevity. ​
Our Twitter coverage on @bwfmedia and @bwfscore therefore focuses on (i) Near Lives clips (ii) Highlights (iii) breaking news and lives scores and (iiii) results. ​
We find Twitter behaviour to be regional specific and always keep our strategy focused: LIVE – NEAR LIVE – BREAKING – CURRENT NEWS.
Best practice for boosting engagement​
Most of our video content is Near Live and Highlights, the best form of engagement is when fans become commentators and pundits. ​
Our fans often watch LIVE, and Twitter enables them to become part of the conversation – agreeing or disagreeing with commentators on the live broadcast.
Not even Ginting can believe this one! 👀

Catch the action LIVE on https://t.co/Hltm3xVRfv#HSBCBWFbadminton #HSBCRaceToGuangzhou pic.twitter.com/UkG3q9437h

— BWF (@bwfmedia) September 22, 2019
Engaging fans during event-time
Our Near Live clips of epic rallies or key moments generate the most engagement and views. Badminton is an incredibly fast-paced sport so capturing these moments in bite-sized content works well!
While most fans follow individual athletes, Sudirman Cup – BWF's 10+ day World Mixed Team Championships – encourages national pride and enables friendly fan rivalries to play out on social media – particularly in Asia.
Engaging new fans at Tokyo 2020
The Olympics is the pinnacle of our sport.
Not owning video rights during the Games requires us to focus on results and breaking-news. We're currently finalising our Tokyo 2020 Twitter Strategy and are excited to offer fans the most comprehensive Games coverage ever! One key area of focus? Convey the atmosphere and vibe from Tokyo to our fans around the world.
Engaging fans outside of events
Badminton fans love badminton so uploading archive content performs amazingly!
Latest athlete news also generates huge engagement during times when there isn't a live event.
Our recent and comprehensive content audit revealed fans want to connect with athletes on a more personal level, so over the last 6 to 12 months we've worked on a new digital content approach to maximise engagement outside of events. The new approach will impact the content across all social platforms and focuses on posting user-generated content from fans and athletes.
Spellbinding badminton from this 139-shot rally that really has it all 👀🏸

Relive the match on https://t.co/Hltm3xVRfv#HSBCBWFbadminton #HSBCWTFinals2019 #Guangzhou2019 pic.twitter.com/QFZIyB0qKd

— BWF (@bwfmedia) December 13, 2019
Engagement challenges
Our biggest challenges include:
Customising Highlights and Near Live clips for Twitter (e.g. framing, length of video, cropping).
Creating content fans want – which requires an element of trial and error.
The high volume of new posts and consistent coverage is resource intensive.
Engaging fans in 2020
Adding visuals to live scores on @bwfscore is our biggest challenge in 2020. We're therefore utilising the latest technologies to produce automated and real-time graphical overlay on live scores.
#SPORTONSOCIAL LEAGUE TABLE 2020
We spoke to BWF to gather insight into the success of their 2019 Twitter strategy ahead of the reveal of the #SportOnSocial League Table 2020.
The #SportOnSocial League Table 2020 ranks 35 IOC-recognised International Federations (IFs) according to their social media performance in 2019 (data collected 1 January to 31 December 2019).
The #SportOnSocial League Table 2020 & Report will be released on Thursday 19 March!
To receive a digital copy of the report, please join our mailing list below.
---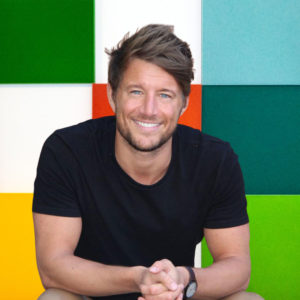 I'm a sport-obsessed film lover with a passion for evidence-based marketing. I'm proud to own an agency that's become one of the most trusted in world sport.
My most memorable sporting moment is … 
Spectating: Liverpool beating AC Milan in 2005 to win the UEFA Champions League.
I am happiest when … 
With family.
The sports person that best represents me is … 
Frederik Fetterlein (Danish Tennis player... worth a google).
The three things at the top of my bucket list are …
1. Complete an Ironman for the charity MIND
2. Learn a (new) language
3. Work with the NFL
A quote I try to live my life by is … 
"Life is as good as the memories you make."
All author posts