This week Redtorch begins a programme of activity to become a carbon neutral agency, taking responsibility for the carbon emissions generated across our business.
Our aim is to be carbon neutral across all our operations – this includes everything from our business travel to the technology we use day-to-day, through to the coffee we drink and the energy our employees use when they work from home.  
While we believe our impact will be relatively small, we believe it is important we take responsibility for our emissions and report our impact. As a business with a range of clients across Olympic sport it is important to us that we align with the sustainability principles of the Olympic movement. 
To be carbon neutral, we first need to measure how many emissions our business creates.   
Therefore, we have engaged Alectro, an official global partner to the United Nations Framework Convention on Climate Change's (UNFCC) initiative, Climate Neutral Now, to provide independent measurement and advice on how we can reduce our emissions. 
Once we know what our impact is, across every aspect of our business, we will identify the series of actions we can take to reduce our impact. 
We understand our business may create some unavoidable emissions, so we will offset these through a best-in-class offset scheme working with carbon reduction projects around the world. 
During this process we will engage with all employees and make sure everyone on the team becomes a sustainability champion across everything we do. 
We're committed to reducing our carbon impact, are excited to start this journey, and hope to share some learnings along the way. 
Redtorch is an award-winning research, digital and creative agency making sport more relevant to more people. 
---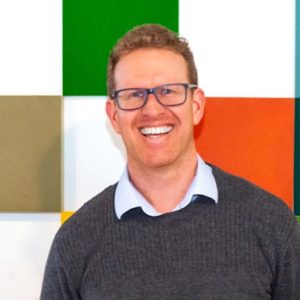 Family-man and entrepreneur. Loves a BBQ on the beach with friends (whatever the weather) as much as running across the North Downs (whatever the weather) with Meggie (my dog) by my side.
My most memorable sporting moment is … 
Spectating: the 2003 Rugby World Cup final, watching Jonny Wilkinson's drop goal sail through the posts, made better through watching it in the Walkabout bar in Covent Garden.
Participating: lining up for Auckland University Colts in my first game in New Zealand back in 1997. It was one of those moments where you step up and be counted or get stepped on. Thankfully I chose the former.
I am happiest when ...
On skis – water or snow – doesn't matter. Ideally with my family in tow.
The sports person that best represent me is … 
Richard Hill (former England Rugby No. 6) – nothing flash, quietly going about his business delivering high performance and inspiring those around him.
The three things at the top of my bucket list are …
1. Visit Mount Everest basecamp
2. To windsurf after work every day in the Summer
3. Learn how to play the Ukulele
 A quote I try to live my life by is ...
"Champions do extra."
All author posts