Market research is used extensively in sport – most often in the context of demonstrating or proving sponsorship value.
Research's role and importance in sport goes way beyond supporting commercial ambition. It can provide evidence to inform new strategies that can have a profound impact on the growth of a sport.
Research insight into online coverage of female athletic performances
World Athletics has released the results of a pilot research project Redtorch has worked on following the 2022 World Athletics Championships in Oregon on International Women's Day.
The project aimed to better understand how male/female athletes are represented in search engine results about athletics. This directly impacts how discoverable athletes are to audiences around the world.
World Athletics aims to grow athletics and has highlighted its commitment to increase female representation throughout every aspect the sport.
Fair and equal representation of female athletes in the media is crucial to inspiring more girls and women to be interested in athletics – either by consuming it in the media or participating.
World Athletics discovered some significant differences – you can learn more about the research here.
In short, when searching for information about disciplines there was less news coverage of female athletes and less female athletes appearing in search results.
Turning insight into a new strategy to grow women's sport
There is no doubt that media coverage of women's sport is improving. Earlier in 2023 the Women's Sport Trust published research that found the average viewing time per person for women's sport on TV in the UK increased year-on-year by 131% in 2022. But is it improving across all sports? And given the importance of search to discoverability how does search impact this?
A similar study by the LTA has delivered similar results. It seems there is still a little way via both news and search results to go to ensure equal representation of female athletes in online coverage.
If we go by the saying "if you can see it you can be it" then the impact of this is less girls and women are being engaged or inspired than is possible.
A powerful way to encourage equal representation of male and female athletes in online coverage is by working with media and search engines and sharing this research insight. Changing how search results are displayed so women receive equal exposure as men would potentially engage and inspire millions more worldwide to engage with sport and physical activity.
This is a simple and workable idea to grow interest in a sport among a massive audience segment – women and girls worldwide.
Often the best results in any line of work comes from the ability to ask the right questions – so I recommend ever rights holder that wants to grow its sport conducts a simple research project that explores the question:
How is female athletic performance in your sport covered online and in search results, in comparison to male athletic performances?
The answer to this research question may provide evidence that informs a series of simple choices to rectify the situation and accelerate growth of your sport among female audiences.
Redtorch uses research to answer several key questions for clients to solve a variety of challenges, which help deliver three broad solutions including:
Understanding audiences (consumer research, fan segmentation, perceptions and experience, audience growth modelling)
Improving your offering (market analysis, brand positioning, product development)
Measuring / tracking digital performance (online visibility, social media listening, digital and social media reporting)
For further information about Redtorch's Research & Performance Lab please contact Jonny Murch on jonny.murch@redtorch.sport.
---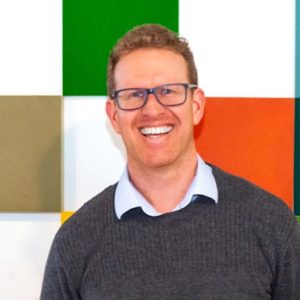 Family-man and entrepreneur. Loves a BBQ on the beach with friends (whatever the weather) as much as running across the North Downs (whatever the weather) with Meggie (my dog) by my side.
My most memorable sporting moment is … 
Spectating: the 2003 Rugby World Cup final, watching Jonny Wilkinson's drop goal sail through the posts, made better through watching it in the Walkabout bar in Covent Garden.
Participating: lining up for Auckland University Colts in my first game in New Zealand back in 1997. It was one of those moments where you step up and be counted or get stepped on. Thankfully I chose the former.
I am happiest when ...
On skis – water or snow – doesn't matter. Ideally with my family in tow.
The sports person that best represent me is … 
Richard Hill (former England Rugby No. 6) – nothing flash, quietly going about his business delivering high performance and inspiring those around him.
The three things at the top of my bucket list are …
1. Visit Mount Everest basecamp
2. To windsurf after work every day in the Summer
3. Learn how to play the Ukulele
 A quote I try to live my life by is ...
"Champions do extra."
All author posts