Redtorch is working with World Athletics to launch an exciting lifestyle brand. 'Personal Best' kicks off with a new Instagram channel that connects the global running community.
Alex Ross, Business Director at Redtorch:
"Our goal is pretty simple: to get more people to run more often.

"It's great to work with a global sports federation so keen to find ways of increasing the relevance of their sport beyond events and competitions.

"Our no 1 priority with Personal Best is to serve every runner, regardless of age, ability or commitment. You won't see any elite competition content on this channel: whether you're into professional running or not, this account is for you.

"This is an amazing project to be involved in, and aligns perfectly with our mission at Redtorch to make sport more relevant to more people."
Personal Best will create a diverse community that provides a supportive environment for everyone, whether you're new to running or have been running for years.
So – join the community, follow the new Personal Best Instagram account, and tag #ThisIsMyPB to feature!
About Redtorch
We're a global research, digital and creative agency that's been making sport more relevant to more people since 2015.
With a sharp focus on effectiveness, our friendly team of sport-obsessed data fanatics, strategic thinkers and creative communicators love what they do and work tirelessly to engage people with sport.
About World Athletics
World Athletics is the international governing body for athletics (track & field & running events). Our vision is to use the power and accessibility of athletics and our athletes to create a healthier and fitter world.
World Athletics serves a number of stakeholders: elite athletes, their coaches, and their agents, and the 214 national athletics federations that make up the organisation, commercial partners and broadcasters. We work closely with the national federations to develop the sport around the globe, and with local organising committees to stage the biggest international athletics events, exciting and engaging fans of all ages.
---
---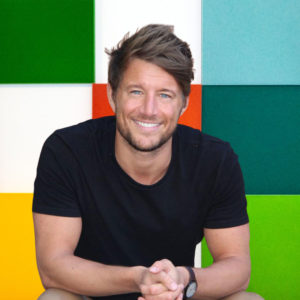 I'm a sport-obsessed film lover with a passion for evidence-based marketing. I'm proud to own an agency that's become one of the most trusted in world sport.
My most memorable sporting moment is … 
Spectating: Liverpool beating AC Milan in 2005 to win the UEFA Champions League.
I am happiest when … 
With family.
The sports person that best represents me is … 
Frederik Fetterlein (Danish Tennis player... worth a google).
The three things at the top of my bucket list are …
1. Complete an Ironman for the charity MIND
2. Learn a (new) language
3. Work with the NFL
A quote I try to live my life by is … 
"Life is as good as the memories you make."
All author posts