Redtorch has won Best Entertainment, Leisure and Travel Campaign at The Independent Agency Awards. 
The global research, digital and creative agency received the award for #WeDontPlay - their Tokyo 2020 Olympic and Paralympic campaign for Federation Equestre Internationale (FEI).
The campaign was also Highly Commended in the Best Use of Social Media category. 
"Massive congratulations to the Redtorch and FEI team. We really loved the Equality, Diversity and Inclusion aspect of #WeDontPlay with its focus on the Paralympics and the activation at the Ebony Horse Club in Brixton," said Awards judge Trip Advisor's Global Head of Media Operations Jacquie Pelosi. 
"We are incredibly proud of this achievement. Redtorch's purpose is about making sport more relevant to more people and thanks to the effectiveness of this campaign, we were able to achieve exactly that," said Redtorch Creative Director Matt Weiner. 
"A monumental amount of work went into this campaign from both the Redtorch and FEI teams – so it's brilliant to see it get this recognition," said Redtorch CEO Jonny Murch. "We look forward to continued success with our partners and friends." 
Campaign results  
9.7m engagements (+870% compared to Rio2016) 
 
260,000 new social media followers (+160% above Rio) 
 
35% increase in Google Search compared to Rio 
 
You can read more about #WeDontPlay here    
---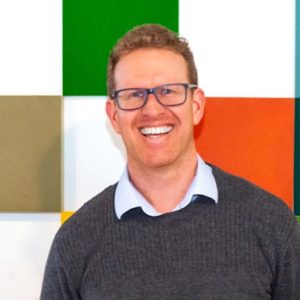 Family-man and entrepreneur. Loves a BBQ on the beach with friends (whatever the weather) as much as running across the North Downs (whatever the weather) with Meggie (my dog) by my side.
My most memorable sporting moment is … 
Spectating: the 2003 Rugby World Cup final, watching Jonny Wilkinson's drop goal sail through the posts, made better through watching it in the Walkabout bar in Covent Garden.
Participating: lining up for Auckland University Colts in my first game in New Zealand back in 1997. It was one of those moments where you step up and be counted or get stepped on. Thankfully I chose the former.
I am happiest when ...
On skis – water or snow – doesn't matter. Ideally with my family in tow.
The sports person that best represent me is … 
Richard Hill (former England Rugby No. 6) – nothing flash, quietly going about his business delivering high performance and inspiring those around him.
The three things at the top of my bucket list are …
1. Visit Mount Everest basecamp
2. To windsurf after work every day in the Summer
3. Learn how to play the Ukulele
 A quote I try to live my life by is ...
"Champions do extra."
All author posts