Redtorch will continue to lead global TikTok growth for cycling's world governing body
The Union Cyclist Internationale (UCI) today confirmed that Research, Digital and Social Media Agency Redtorch will continue to lead the creative development and management of its TikTok account.
Adrien de Cheveigné (UCI Head of Digital):
We wanted to partner with the right team to boost our Tiktok presence, and achieve great things in spreading the values of cycling amongst the TikTok crowd. RedTorch was the natural choice for us.
TikTok will enable UCI to present their events and disciplines in a fresh way that resonates with a younger audience.
Alex Ross (Redtorch Business Director):
We've been collaborating with UCI on various projects for a couple of years and are excited to extend this partnership for another 12 months.

TikTok is a great tactical lever for UCI to pull in order to engage with a younger audience, while giving exposure to some of their smaller disciplines.
Redtorch will to continue create content and creative campaign for UCI's TikTok, as well as managing collaborations with influencers, athletes and creators.
The team at Redtorch have already created 138 videos for UCI which have achieved:
9.64m video views
318,000+ likes
32,000+ new followers
Follow all the action over on the UCI TikTok: UCI TikTok 
Notes
UCI manages and promotes cycling's 8 disciplines: road, track, mountain bike, BMX Racing, BMX Freestyle, cyclo-cross, trials, indoor cycling.
The partnership runs until the end of 2022, during which time UCI will have access to Redtorch's entire suite of services; Research & Performance, Consultancy & Planning, Paid Media, Creative Studio and Social Media.
This is the latest collaboration between UCI and Redtorch, with previous projects including: Audience Research Report (2019), Paid Media management (2020-present) TikTok management (2020-present), content creation for Tokyo 2020 Olympic and Paralympic Games (2021).
About UCI www.uci.org
Founded in 1900, in Paris (France), and now based in Aigle (Switzerland), UCI is the worldwide governing body for cycling. It develops and oversees cycling in all its forms and for all people, as a competitive sport, a healthy leisure activity and a sustainable means of transport, but also a way to have fun.
Its mission is to shape the future of cycling by inspiring more people to ride, by making the sport more attractive, by promoting sustainable development, and by contributing to the wellbeing of the world's population.
UCI manages and promotes cycling's 8 disciplines: road, track, mountain bike, BMX Racing, BMX Freestyle, cyclo-cross, trials, indoor cycling.
About Redtorch
Redtorch is an evidence-based research, digital and social media agency trusted by the biggest brands in Olympic sport to grow and engage global audiences.
Clients include the world governing bodies of Cycling, Equestrian, Swimming, Figure and Speed Skating, Canoeing, Skiing and brands including, Wilson, Longines, FISE World Series, Reading FC and ANOC.
---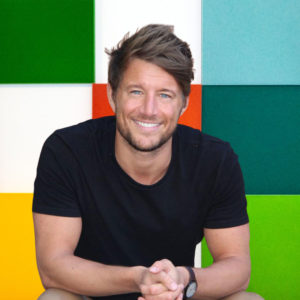 I'm a sport-obsessed film lover with a passion for evidence-based marketing. I'm proud to own an agency that's become one of the most trusted in world sport.
My most memorable sporting moment is … 
Spectating: Liverpool beating AC Milan in 2005 to win the UEFA Champions League.
I am happiest when … 
With family.
The sports person that best represents me is … 
Frederik Fetterlein (Danish Tennis player... worth a google).
The three things at the top of my bucket list are …
1. Complete an Ironman for the charity MIND
2. Learn a (new) language
3. Work with the NFL
A quote I try to live my life by is … 
"Life is as good as the memories you make."
All author posts