Social media plays a key role in the growth of every organisation – and none more so than those in the world of sport.
Here are 3 ways to unlock the true power of social media to elevate marketing efforts and drive audience growth.
1. Leverage social media data
Understanding the details of social media data provides great audience insight. These insights give you direct access to the wants and needs of current and potential fans, and in turn how best to engage them, and are crucial for planning long-term content strategy.
For example, What content topics and formats resonate most with your audiences? What are their demographics? Armed with this knowledge, you can align your marketing strategies with their interests in the most effective way.
The same thinking applies to how, when and where you reach your audiences. There's value in understanding which platforms and formats serve which audiences the best.
2. Build that brand image
Social media platforms will allow you to build, express and progress your brand message.
Sharing stories and connecting with fans has never been so easy. There are countless opportunities for authentic story-telling that personalise your brand and bring it closer to your community.
England Rugby is just one such organisation that has used social to reinvent itself.
In the build-up to the 2019 Rugby World Cup, it launched the social campaign Rising Sons, a Facebook Watch series which gave a behind-the-scenes look at England's World Cup journey. From pre-match preparations to team dynamics, original footage shed a new light on the team. It personalised its players, highlighting their diversity, bringing them closer to the fans and creating a new-found sense of community.
A Facebook Group dedicated to fans travelling to Japan was also created. It rapidly became a space run by fans for fans with a huge increase in numbers. Most notable was the rise in female fans who registered a 38% increase in video views across all platforms.
England Rugby are currently leveraging the success of their social presence to raise the women's game profile and showcase themselves as a brand of inclusivity and equality.
The football clubs of Manchester City, Chelsea and Real Madrid are all following suit. They either have channels that feature all their teams or new channels dedicated to their female squads. Either way, social media is facilitating the progression of their brand message and image.
3. Monetise that content
As social media provides a revenue stream in its own right, there are many opportunities to add financial value to your content while driving value for your brand and growing your sport/audience.
In fact, more and more organisations are taking advantage of this especially in the wake of event cancellations because of Covid-19.
Monetisation through social media can be achieved in various ways:
sponsored or branded content (this has proved a key 'ticking-over' process for many during the pandemic)
platform-specific social ads which enable organisations to target audiences with tailor-made content, e.g. the ATP Tour's revised digital monetisation strategy saw them increase in-stream advertising as they posted more Tennis TV long-form content on their free Facebook-owned platforms; this resulted in a 60% growth in their Tennis TV revenue between December 2019 and May 2020
increasingly diverse options, such as Facebook's Paid Online Events feature (an all-in-one tool free to use for at least a year) where organisations can host live events while charging a fee for audience access – this is a compelling prospect for sports or organisations interested in 'televising' matches, events, or even classes and courses; it's something Ewan Turney, Head of Marketing at England Rugby, is exploring for leagues yet to secure broadcast deals
So … it's clear that having an effective social media marketing strategy that aligns with your brand objectives ensures huge value way beyond vanity metrics. 
Get in touch to

to 

find out 

how Redtorch can work with you to create ground-breaking social media strategies 👉  hello@redtorch.co
---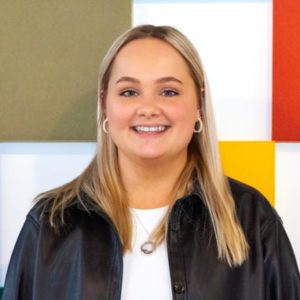 Northern Irish, sport-obsessed and probably the most competitive person you'll ever meet.
My most memorable sporting moment is ...
Any time my local football team Glentoran beat their rivals Linfield.
I'm happiest when...
Watching sport surrounded by friends and family, with a glass of red in hand.
The sports person that best represents me is...
Billie Jean King.
The three things at the top of my bucket list are...
1. Meet Rafa Nadal (love of my life)
2. Watch Ireland win a Rugby World Cup
3. Own as many dogs as possible
A quote I try to live my life by is...
"Change the way you look at things and the things you look at change" - Wayne Dyer
All author posts