What a year it's been so far ... with the disruption of the sporting landscape, it certainly hasn't been the one we'd all planned for.
Our sports marketing agency, Redtorch, delivers marketing expertise and consultancy to many rights holders in the Olympic movement, but with client events cancelled and the Olympic Games postponed we've had to overcome uncertainty about Covid-19 and look to innovative ways of keeping audiences engaged.
The BIMA's State of the Digital Industry Report – based on a survey of agencies and clients, and a great read for anyone in marketing – highlights the impact of Covid on business. One stand-out point is that clients are now prioritising investment in digital innovation: this is particularly so in sport.
Consumer behaviours and interests have changed during the pandemic. Health and wellness is front of mind, media consumption is up, and fan expectations have increased – all this in a highly competitive sports and entertainment industry fighting for people's time and attention.
If sport wants to attract a new generation of young fans it must use digital innovation that leverages fan insight, creative, technology and media to create seamless, unforgettable experiences.
Those who invest in digital innovation and best understand the consumer will be the most successful.
Those who do not will find it ever harder to compete.
What is digital innovation?
It's the use of digital technology and applications to improve existing business processes and workforce efficiency, enhance customer experience, and launch new products or business models.
We work alongside sports organisations to embed digital innovation into their marketing strategies, focussing on 3 main areas:
1. Audience identification and growth
Sport needs to offer an even greater user experience if it is to compete in the entertainment space (think Netflix). A new level of sophistication is required to identify, compete for, retain and grow audiences.
When generating audience insights, it is vital to understand what data is important, how to manage and model it, and how to turn insight into audience growth strategies (with the right mix of creative, technology and media in marketing communications).
Audience insights help design data-inspired creative campaigns that use non-competition narratives to attract new audiences. Continuing to push only your core product (events) can have limited appeal and may not be enough to satisfy heightened consumer expectations.
Take a look at our suite of products and services that leverage digital innovation and technology to generate audience insight and inform audience growth strategy.
2. Events
In the current Covid world, when fans cannot visit venues and stadia to watch live sport, digital innovation brings them closer to the action and connects them during game time or across a competition.
New digital technologies are getting fans to venues in virtual ways and helping them deliver messages of support direct to athletes on the field of play. Live streaming via social, which incorporates community-based features such as Facebook Watch Parties, brings people together. Chatbots create customer service efficiencies and positive customer experiences, drive OTT views of events, and collect data that builds a deeper understanding of fans and their behaviours.
But while events are the heartbeat of sport, thinking outside and beyond the event calendar is now essential to attract and grow new audiences. The period of isolation enforced by Covid has shown that a greater emphasis should be placed on non-competition moments of entertainment (e.g. the World Athletics Ultimate Garden Clash) and/or storytelling that connects to lifestyles (e.g. the #ForTheLoveOfEquestrian campaign we created for the FEI).
3. Revenue models and changing ecosystems
Real understanding of audiences and fans, and a strong relationship with them, are pre-requisites for commercial success in today's competitive sports marketing landscape.
Digital innovation combining technology, creative and media are necessary to activate sponsorship deals and help brands engage audiences in authentic and meaningful ways. The use of digital analytics and data visualisation enables your sponsors and brands to understand global audiences, especially in countries of significant business interest to them.
The broadcast ecosystem is experiencing massive digital innovation – fast. OTT is taking centre stage with DAZN introducing new revenue models. Amazon is using live sport to grow Prime subscriptions. Enormous Netflix production budgets are financing sports documentaries. It's a fragmented space but one with huge opportunities for rights holders who can clearly and articulately communicate the value and attractiveness of their sport.
Perpetual motion
Marketing's job is never done. It's about perpetual motion. We must continue to innovate every day.
Digital innovation offers sport an incredible opportunity to deliver marketing solutions that can help it can survive – and even thrive.
As Beth Comstock, Former CMO & Vice Chair of GE has said, "Marketing's job is never done. It's about perpetual motion. We must continue to innovate every day."
We'd love to hear about your marketing challenges and help explore how digital innovation can improve your marketing outcomes. Get in touch with Jonny to start a conversation.
So … it's clear that having an effective social media marketing strategy that aligns with your brand objectives ensures huge value way beyond vanity metrics. 
---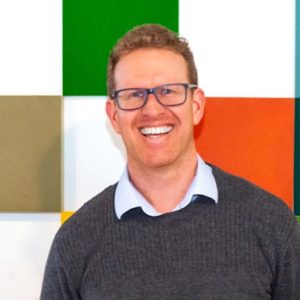 Family-man and entrepreneur. Loves a BBQ on the beach with friends (whatever the weather) as much as running across the North Downs (whatever the weather) with Meggie (my dog) by my side.
My most memorable sporting moment is … 
Spectating: the 2003 Rugby World Cup final, watching Jonny Wilkinson's drop goal sail through the posts, made better through watching it in the Walkabout bar in Covent Garden.
Participating: lining up for Auckland University Colts in my first game in New Zealand back in 1997. It was one of those moments where you step up and be counted or get stepped on. Thankfully I chose the former.
I am happiest when ...
On skis – water or snow – doesn't matter. Ideally with my family in tow.
The sports person that best represent me is … 
Richard Hill (former England Rugby No. 6) – nothing flash, quietly going about his business delivering high performance and inspiring those around him.
The three things at the top of my bucket list are …
1. Visit Mount Everest basecamp
2. To windsurf after work every day in the Summer
3. Learn how to play the Ukulele
 A quote I try to live my life by is ...
"Champions do extra."
All author posts