The two-day meeting, organised by Hurricane, brought together over 100 delegates from sports federations, host cities and brands, including Jabra, Siemens and Unilever, to learn and share insight into the growth of urban sports and the power of fan experience.
Speakers included: BMX Flatland legend and FISE Montpellier finallist, Alex Jumelin; Siemens' Global Senior Online Marketing Manager, Pauliina Jamsa; and President of the International Gymnastics Federation (FIG) and International Olympic Committee (IOC) member, Morinari Watanabe.
REDTORCH's very own CEO, Jonny Murch, spoke on a panel "The Future of Urban Sports". Here he shares five takeaways from the Summit.
1. Urban sports is growing…fast
Hurricane Group Owner and Founder of the FISE World Series Hervé Andre-Benoit believes urban sports is about to boom, as it grows from being relatively 'underground' to taking centre stage at the Tokyo 2020 Summer Olympic Games. Urban (or action) sports has development organically, with the FISE World Series at the forefront of this growth, but the global platform provided by the Olympic Games will take BMX Freestyle, Skateboarding, Sport Climbing and Surfing to new audiences.
2. Urban sports is a route for brands to engage hard-to-reach audiences
Thierry Borra, Former Director of Olympic Games Management at Coca Cola, talked about the opportunity for brands to engage hard-to-reach youth audiences using authentic sponsorship in urban sports. Where many brands have gone direct to athletes with endorsement deals, events such as the FISE World Series offer a unique means for brands to access audiences.
Jonny Murch, REDTORCH CEO, highlighted urban sports as a route for brands to engage young audiences by tapping into youth culture, citing a series of campaigns run by some of the biggest brands in the world:
Jonny also talked about how the Olympic brand can integrate urban sports into the Olympic sports programme to reach and engage younger audiences.
3. The relationship between urban sports and organised sport is uncomfortable
There's a realisation that urban sports and organised sport (International Federations, GAISF and the Olympic Movement) need each other, but the relationship between them is uneasy. Both sides have good intentions – grow the popularity of urban sports, and increase participation and recognition for its riders and athletes – but the uncomfortable truth is there is a massive difference in purpose, values and culture, and this difference matters a lot to many (but not all) urban sports riders, athletes and fans.
Can organised sport bridge the gap? Tokyo 2020 will be telling. It's going to require compromise on both sides. The IOC needs to tread carefully and respect the values and culture that exists in urban sports, while riders and athletes need to embrace a little change once every four years. Only time will tell if it can work.
4. Rider and athlete motivation is not what you think
BMX Flatland rider Alex Jumelin revealed that respect for culture and skill is a greater motivator than money and medals. The way urban sports events are delivered, why they are delivered, and who delivers them is hugely important.
Authenticity is key. Riders and athletes will listen to and work with those who have the best interests of urban sports at heart. This doesn't mean they don't want to compete or win. They want to compete and win events that represent their sport and skill according to the values and culture of urban sports.
5. Social media rules
While Football, F1 and other 'popular' sports dominate TV and digital broadcast, urban sports has found its voice in the unedited world of social media, aligning well with the slightly anti-establishment or 'underground' culture found in urban sports.
Riders and athletes use social media year-round to promote their discipline, new tricks and achievements, and engage with peers and fans. It's endemic to their culture. The curation of 'real' stories via social media has proved highly engaging, with many riders and athletes attracting large numbers of fans as a result. These fans are a young and hard-to-reach audience aged 13-35 years old, for whom social media is their first port of call.
Urban and action sports are attracting young audiences in droves using social media at a time when traditional sports are struggling to engage young people. Urban sports is in a great place and it's clear there's plenty of opportunity for all stakeholders (if they can all get on).

Photo credit: @cedricderodot
---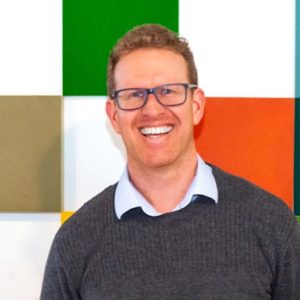 Family-man and entrepreneur. Loves a BBQ on the beach with friends (whatever the weather) as much as running across the North Downs (whatever the weather) with Meggie (my dog) by my side.
My most memorable sporting moment is … 
Spectating: the 2003 Rugby World Cup final, watching Jonny Wilkinson's drop goal sail through the posts, made better through watching it in the Walkabout bar in Covent Garden.
Participating: lining up for Auckland University Colts in my first game in New Zealand back in 1997. It was one of those moments where you step up and be counted or get stepped on. Thankfully I chose the former.
I am happiest when ...
On skis – water or snow – doesn't matter. Ideally with my family in tow.
The sports person that best represent me is … 
Richard Hill (former England Rugby No. 6) – nothing flash, quietly going about his business delivering high performance and inspiring those around him.
The three things at the top of my bucket list are …
1. Visit Mount Everest basecamp
2. To windsurf after work every day in the Summer
3. Learn how to play the Ukulele
 A quote I try to live my life by is ...
"Champions do extra."
All author posts