José Pages
Digital Content Manager Europe
FIBA
Facebook is the bulk of our audience outside China. It's the bread and butter of our social media distribution chain and where we reach our biggest numbers.
Who is your most highly engaged audience on Facebook?
Asia in general is still very Facebook-centric (outside of China obviously, and Japan). A majority of our audience are avid basketball fans from the Asia-Oceania region.
How do you balance video content between Facebook and YouTube?
YouTube used to be the place where we put all long-form content; Facebook was where we placed visuals and short videos. Nowadays, with the introduction of Facebook Watch, our approach to the two platforms has become more similar with the posting of long-form content. Livestreaming (non-sold properties) is also an important feature of both platforms.
What role does video play in your Facebook content strategy?
A dominant one — the vast majority of our content is video.
What video metrics do you look at?
Views, engagement and overall interactions.
What type of video does your audience engage with most on Facebook during event-time?
It used to be 'spectacular' plays. Now it's player and game highlights or mainstream/feel-good moments not necessarily directly related to basketball.
How did you use video to engage your audience on Facebook during the 2019 FIBA Basketball World Cup?
To showcase the best moments of the competition and paint a picture of FIBA Basketball World Cup heroes.
What learnings will you implement for Tokyo 2020 to engage new fans in basketball?
The Olympics are a bit tricky — not being allowed to use video content can prove quite a challenge. We will use beautiful static imagery to promote our sport to a wider audience and take the opportunity to feature some of the biggest overall stars of the Games.
What type of video does your audience engage with most on Facebook outside of event-time?
Timeless content / archive footage from previous events or from basketball's stars tend to be most popular. Impressive and out-of-the-ordinary user-generated content also does well.
What are the main challenges you face with video?
Producing a large number of videos to stay ahead of the curve requires additional work and more attention to detail than, for example, using pictures or link posts. Focusing on video slightly shifted the way we worked as we had to take on more freelancers capable of editing videos or following the Games.
What are your objectives for video in your 2020 Facebook strategy?
To keep increasing our numbers, although it might be difficult to reach 2019's metrics without a World Cup this year.
FIBA has replaced FIFA at the top of the #SportOnSocial League Table 2020 – a ranking of 35 IOC-recognised International Federations (IFs) according to their social media performance in 2019.
---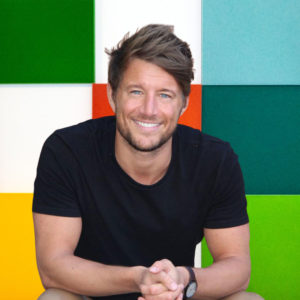 I'm a sport-obsessed film lover with a passion for evidence-based marketing. I'm proud to own an agency that's become one of the most trusted in world sport.
My most memorable sporting moment is … 
Spectating: Liverpool beating AC Milan in 2005 to win the UEFA Champions League.
I am happiest when … 
With family.
The sports person that best represents me is … 
Frederik Fetterlein (Danish Tennis player... worth a google).
The three things at the top of my bucket list are …
1. Complete an Ironman for the charity MIND
2. Learn a (new) language
3. Work with the NFL
A quote I try to live my life by is … 
"Life is as good as the memories you make."
All author posts