One of the biggest challenges faced by any organisation is not having enough knowledge about its customers, fans or audiences. 
It is crucial to understand consumer behaviour as market-orientated/customer-first organisations are always likely to be most successful. The recently launched Amazon Shopper Panel is a good example: consumers are paid directly for information on what they buy and where. If it's not with Amazon, the company wants to know why so it is able to find ways that encourage them to its sites.
Many sports rights holders can learn from this customer-first philosophy. Audience and commercial growth both rely on a strong knowledge of existing and potential audiences. A good place to start? Make sure you know what demographic and behavioural data is available to you from social media platforms and website analytics.
See below for just some of the questions you'll be able to answer through a thorough analysis of your channels and content performance. 
| | |
| --- | --- |
| Demographics | Behavioural |
| What is the gender split of your digital audience? | When is your audience online? |
| Age-range differences on each channel? | Type of content they engage with? |
| Which countries have your biggest audiences? | How do they engage with the content? |
You'll then be able to create an overview of your digital audience and compare it across channels. However, this only scratches the surface of the vast amount of available data you could unlock.
Conduct your own primary research to dive deeper into your audiences and find out what really makes them tick, what motivates them, and what their attitudes are towards your sport/brand. Whether creating online surveys, hosting focus groups, or conducting face-to-face interviews, primary research is where the real value to your organisation lies.
Here are 6 ways to get the most out of primary research:
1. Create content that achieves sustainable growth and engagement. By understanding audience interests, behaviours and attitudes, for example, Redtorch has helped clients develop a content strategy that connects with multiple stakeholders across channels.
2. Use campaign ideation to begin analysing the audience you are trying to engage. Why are they interested in your sport? How do they currently engage with your sport? What are their personality traits? What will trigger them to engage with your new campaign? This research makes it possible to find the commonalities among your current and potential audiences, inspiring you to come up with the perfect campaign using the most effective tone of voice.
3. Begin your product development by researching the target audience; this will inform the entire process of creating or improving a product, service, app or website. e.g., if you're building/redesigning a website, have you investigated the needs and challenges of existing users? Analysing online behaviour – through quantitative and qualitative research – helps generate significant insights vital to the design process.
4. Realise the commercial value of your audience through a deeper analysis of behavioural traits, marketing touch points, and their awareness of current sponsors. Are your fans more likely to buy from a brand they've seen advertised on social media? Are they more favourable toward brands associated with your sport? What type of products/services are they most likely to buy over the next 6 months? All this research helps enhance your commercial value thereby attracting future sponsors and retaining existing ones. Additionally, by understanding the various markets, you can take a localised approach to sponsor sales and activation.
5. Segment your audience into groups of like-minded people based on shared characteristics such as behaviours, attitudes or demographics. e.g., a football club may segment fans by the number of matches they attend each season. Create an audience persona for each segment and use it to create tailored marketing campaigns (rather than traditional mass-marketing efforts) to engage various fans.
6. Create customer journeys to visualise the pathway each person goes through. Different audience segments follow different paths so it's important to use qualitative and quantitative research in order to identify needs and challenges. e.g., You want to increase sport participation. Some people participate occasionally; others may never have tried the sport but watch it competitively. What are the obstacles they face to giving your sport a go? How can you identify patterns and caps in your current journey mapping process?
Get in contact with Ollie Davis at Ollie.Davis@redtorch.co to learn more about how you can conduct your own primary research to dive deeper into your audiences to see what makes them tick.
Check out some of Redtorch's work here… 
---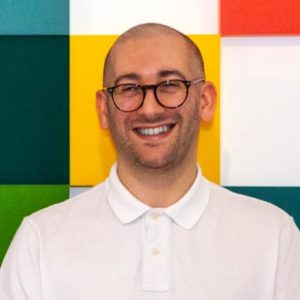 Spreadsheet wizard turning raw data into actionable insight. Outside of work? Football, travelling and food!
My most memorable sporting moment is …   Spectating: Going to Brazil 1-7 Germany in the Semi Final of the 2014 World Cup.
I am happiest when ...
Spurs win and Arsenal lose.
The sports person that best represents me is … 
Stuart Pearce.
The three things at the top of my bucket list are …
1. Seeing Spurs win the Premier League
2. Visiting all 50 US states
3. See a polar bear in the Canadian Arctic
A quote I try to live my life by is … 
"Don't put off until tomorrow what you can do today." - Benjamin Franklin.
All author posts