Photo credit: HBO
From fiction to reality-based, there's a sports TV series to suit almost everyone's binging needs. They've certainly provided some light relief in the absence of live sport during recent months, but to which would you give the title 'greatest of all time'?
Here, team Redtorch have their say.
Who:   Chris Argyle-Robinson, Strategy Director
What: Last Chance U

A brilliant documentary TV series – especially 1 and 2 – that follows US college football teams that don't get much national attention.
Each of the series follows a team made up of some of the most talented athletes who've been kicked out of Division 1 college teams and some athletes who try hard but aren't so accomplished. The aim is to win a National Championship – and for the best players to get recruited to Division 1 or the NFL.
It's raw, direct, and shot in an empathetic way. There are heroes and villains, entertainment mixed with sporting successes and failures, all brought together with an extrovert head coach who you sometimes love and sometimes hate.
Where to watch: Netflix 
Who:   Jess Reus, Project Manager
What: Killer Inside: The Mind of Aaron Hernandez

I'm a lover of true crime documentaries as well as sport documentaries so Killer Inside: The Mind of Aaron Hernandez was bound to be a winner from the start.
It wasn't so much the actual crime that made the series but rather how it looked deeper into the issue of NFL players who suffer from Chronic Traumatic Encephalopathy (CTE). This brain condition can lead to thinking and memory problems, personality and behavioural changes including aggression and depression.
The condition is said to have led to a number of NFL players taking their own lives (in 2017, 110 former NFL players had CTE diagnosed in their post-mortem).
And here's the killer fact. Aaron Hernandez had it.
Where to watch: Netflix 
Who:   Ollie Davis, Head of Research and Insight
What: Dream Team
An iconic '90s and '00s show, Dream Team had the most ridiculously far-fetched storylines based on a fictional club (Harchester United, RIP). It's the only TV show I can remember everyone talking about at school the next day.
Where to watch: YouTube
Who:   James Fazackerley, Senior Consultant
What: Friday Night Lights
FNL is storytelling at its best. The series tackles big life problems with small-town humility and keeps sport at its heart throughout 5 glorious seasons. And Tim Riggins … OMG those arms!
Where to watch: Amazon Prime
Who:   Jacqueline Darby, Project Manager
What: Gladiators 
Photo Credit: ITV
Gladiators was my favourite sports entertainment show when I was younger, and the only one I ever wanted to enter! I loved watching the contenders battle it out against each other and compete in different challenges.
Where to watch: Now TV
Who:   Amy Marshall, Social Media Editor
What: Spinning Out
Spinning Out is an easy-to-watch series covering multiple themes.  A figure skating Olympic hopeful struggles to balance love, family and fragile mental health as her dream of winning gold takes over.
Where to watch: Netflix
Who:   Joritse Onuwaje, Digital Insights Analyst
What: Ballers
Photo credit: HBO
The fantastic Ballers provides an insight into the business side of NFL. It shows players in a different light but also tells the stories of retired players and those (often untold) of sports agents.
Where to watch: Amazon Prime
Who:   Ginger Wang, Designer
What: Slam Dunk
Slam Dunk combines the love of basketball with friendships and reminds every one of us that we must work hard to achieve our goals. It has definitely helped me understand that the best part of sport is not necessarily the winning but trying your best with your friends.
Where to watch: Amazon Prime
Who:   Emma Shadbolt, Senior Social Media Manager
What: WWE Raw
The ultimate Monday treat. A 'sport' for everyone, filled with drama, storylines, gossip, screaming, chair throwing, fighting and catchphrases. The perfect way to relax!
WWE Raw is one of the longest running TV series, and a great competitor to WWE Smackdown as it gives fans different stories on the athletes and the behind the scenes action.
For me, it was one of the first BTS 'reality/sports' shows I ever saw as well as including women and men on similar levels.
Where to watch: WWE Network
Who:   Jonny Murch, CEO
What: Trans World Sport
This IMG production has aired on Channel 4 since 1987 and has continuously nurtured my fascination in less mainstream as well as Olympic sports. If I remember correctly, it was broadcast every Sunday morning and quickly became a staple weekend activity.
It captivated me and broadened my sporting horizons with amazing stories of athletes and sports, ultimately inspiring my own sporting journey.
So, thank you Mark McCormack – I understand it was your brainchild.
Where to watch: YouTube
Who:   Kirby O'Donnell, Social Media Manager
What: The Last Dance
A must-watch series for all sports and non-sports fans alike.
This 10-part documentary series explores the untold story – and provides fascinating behind-the-scene insights – of the Chicago Bulls dynasty (one of the world's greatest ever sports team) and every angle of the Michael Jordan phenomenon (one of the most iconic athletes of all time).
Jordan's determination, drive and willingness to succeed is truly inspiring. But for me, his righthand man Scottie Pippen is the true star of the show.
Where to watch: YouTube
Who:   Alex Ross, Director
What: Friday Night Lights
No TV show – sports themed or not – has left such a lasting impression on me.
It focuses on the small Texas town of Dillon, where winning the State Football Championship is the holy grail. Nothing is more important.
Friday Night Lights features an incredible cast that bring to life small-town America's obsession with football. It's gritty, absorbing and authentic.
A must-watch for any fan of sports-themed TV shows!
Where to watch: Amazon Prime
A great collection of true classics and modern-day phenomena.
Think we've missed any? Get in touch at hello@redtorch.co. and let us know.
---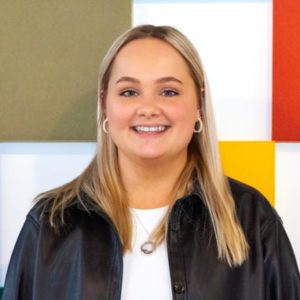 Northern Irish, sport-obsessed and probably the most competitive person you'll ever meet.
My most memorable sporting moment is ...
Any time my local football team Glentoran beat their rivals Linfield.
I'm happiest when...
Watching sport surrounded by friends and family, with a glass of red in hand.
The sports person that best represents me is...
Billie Jean King.
The three things at the top of my bucket list are...
1. Meet Rafa Nadal (love of my life)
2. Watch Ireland win a Rugby World Cup
3. Own as many dogs as possible
A quote I try to live my life by is...
"Change the way you look at things and the things you look at change" - Wayne Dyer
All author posts