ANOC (Association of National Olympic Committees) launched its hugely successful Digital Accelerator Programme in 2021. Its aim? To deliver a programme of activity that would improve the social media performance of NOCs (National Olympics Committees). 
To date, the Programme has supported social media audience growth in 197 out of 206 NOCs – as well as upskilling 470+ people from over 161 NOCs to create the building blocks for sustainable growth.
We were delighted to collaborate in the Programme's development to meet the needs of all NOCs based on their social media capabilities at all levels.
"The Digital Accelerator Programme has been very well received among NOCs looking to enhance their social media performances. Working with Redtorch we have been able to develop tools, from the social media dashboard to the social media handbook, which allow NOCs to track, analyse and improve their output. While, through the ongoing delivery of our webinars, we will continue to connect NOCs with leading experts and provide a platform for NOCs to exchange ideas and shared best practice."
Gustavo Harada, ANOC NOC Relations Head, ANOC
In its first year, new tools have been introduced – including an ANOC measurement tool supported by workshops and webinars to increase NOC learning and the exchange and adoption of best practice.
"Thank you very much for the opportunity to share our experiences with the other NOCs. To be able to benchmark and compare with similar organisations are always such an important exercise and learning experiences."
Michelle Chai, National Olympic Committee Of Malaysia
Here are some of the Programme's 2021 highlights.
1. ANOC's First Ever Social Media Dashboard
Comprising the Facebook, Instagram, Twitter and YouTube data since November 2020 of all 205 NOCs, the Social Media Dashboard enables NOCs easy access to analyse their own and other NOCs' social media performances.
View the Social Media Dashboard.
2. Social Media Handbook
This is a commissioned document, publicly accessible, that helps maximise the social media performance of NOCs and further develop their social media knowledge and best practice. The tri-lingual, 62-page document includes everything NOCs need to know about setting up, managing, and implementing social media strategy.
View the Social Media Handbook.
3. Workshops and Webinars
ANOC hosted two exclusive workshops about Tokyo 2020 and Beijing 2022 so that NOCs' communications and social media teams could learn how to maximise the global reach of these events.
Expert speakers were welcomed from Redtorch, Meta (formerly Facebook), Greenfly and H&A Media, and from NOC Puerto Rico and NOC Malaysia.
382 participants registered from 172 NOCs and four Continental Associations. They were given cutting-edge insights into how best to leverage social media, from athlete engagement to monetisation.
Feedback from the workshops has been overwhelmingly positive with a number of NOCs making direct changes to their social strategy as a result.
"The session was a valuable opportunity to expand our abilities in social media and has provoked a review of how we operate in this space."
Peter Dunne, National Olympic Committee Of Bermuda, Vice President – Chair Marketing Committee
"It was awesome and it was well explained to the lowest level for everyone to understand."
Jeremiah Moshopeh Pratt, National Olympic Committee Of Sierra Leone, Information Technology Technician
What Next?
This social development support – provided by ANOC for NOCs – will continue into 2022.
"We are looking forward to hosting many more webinars this year as we give other NOCs the opportunity to share best practice and learn from one another. We want the Digital Accelerator Programme to be as informative and insightful as possible and so it is critical we listen to NOCs and adapt our programme to meet their needs. We have collected a lot of valuable feedback which we will use to ensure we deliver webinars and workshops tailored to the subjects of greatest interest to NOCs, from generating creative content to understanding more about newer social media platforms."
Gustavo Harada, ANOC NOC Relations Head, ANOC
Want to know more about how we can support you with strategy and framework development?
Contact Chris Argyle-Robinson at chris.ar@redtorch.co
---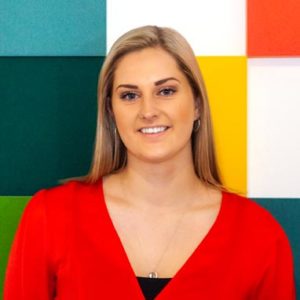 I am a food-loving, dog-appreciating, hockey player.
My most memorable sporting moment is…
Full on face planting on the Spine Ramp at FISE Montpellier in front of a crowd of 6,000 people and a load of professional Skateboarders...
I am happiest when …   
I have food in my mouth.
The sports person that best represents me is …  
Kate Richardson-Walsh.
The three things at the top of my bucket list are …
1. Travel around China and Japan
2. Meet Trixie Mattel
3. Learn a second language
A quote I live my life by is …  
"They say I'm the Hottest MC in the Game. If you label me that, I will live up to it. Trust me." – Lil Wayne.
All author posts