The Fédération Equestre Internationale (FEI) and Redtorch have renewed their long-standing social media and editorial partnership for a further 3 years.
Redtorch will continue to work on a non-exclusive basis in close cooperation with FEI. Specifically, the London-based Research, Digital and Social Media Agency will provide comprehensive and always-one support across FEI's website and social media platforms.
We're delighted to continue our journey with Redtorch. It has demonstrated an incredible level of agility and creativity over the past few years, helping Equestrian Sport reach a new level on social media, says Ralph Straus (FEI Commercial Director).
As a result of this partnership extension, Redtorch will have been FEI's trusted social media agency of choice for 7 years.
From campaigns such as #BeOne at the 2018 Tryon World Equestrian Games and Tokyo 2020's #WeDontPlay – and everything in between – we're incredibly proud of what, alongside our Editorial Partner Squires Media, we've achieved together, says Alex Ross (Redtorch Director).

From the word go, their team have been nothing but supportive and open to fresh strategies and ideas – it's been a true partnership! Our goal for the next 3 years is simple: to ensure that FEI continues to punch above its weight on social media, attracting and retaining new audiences.
About Fédération Equestre Internationale (FEI) www.fei.org
The FEI is the world governing body for horse sport recognised by the International Olympic Committee (IOC) and was founded in 1921. Equestrian sport has been part of the Olympic movement since the 1912 Games in Stockholm. The FEI is the sole controlling authority for all international events in the Olympic sports of Jumping, Dressage and Eventing, as well as Driving, Endurance and Vaulting.
The FEI became one of the first international sports governing bodies to govern and regulate global para sport alongside its seven able-bodied disciplines when Para Dressage joined its ranks in 2006. The FEI now governs all international competitions for Para Dressage and Para Driving.
About Redtorch www.redtorch.sport
Redtorch is an award-winning research, digital and social media agency trusted by the biggest brands in sport to grow and engage global audiences. Our highly experienced and friendly team is made up of sport-obsessed data fanatics, strategic thinkers and creative communicators.
---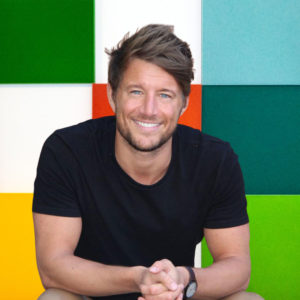 I'm a sport-obsessed film lover with a passion for evidence-based marketing. I'm proud to own an agency that's become one of the most trusted in world sport.
My most memorable sporting moment is … 
Spectating: Liverpool beating AC Milan in 2005 to win the UEFA Champions League.
I am happiest when … 
With family.
The sports person that best represents me is … 
Frederik Fetterlein (Danish Tennis player... worth a google).
The three things at the top of my bucket list are …
1. Complete an Ironman for the charity MIND
2. Learn a (new) language
3. Work with the NFL
A quote I try to live my life by is … 
"Life is as good as the memories you make."
All author posts