The Union Cycliste Internationale (UCI), cycling's worldwide governing body, is delighted by the in-depth analysis of its audiences – at 100+ pages, its most comprehensive to date – produced by multi-award-winning marketing agency, Redtorch.
The brief? To analyse UCI's digital performance, provide recommendations for its digital growth, and generate insights that will enable it to retain existing sponsors, as well as find new sponsors and host cities.
The goal? To help the UCI shape its future digital strategies.
'The UCI has greatly increased its digital activity in recent times, and we saw this as the perfect moment to further expand and rethink our overall digital strategy', said Adrien De Cheveigné, the UCI's Head of Digital.
The methodology? Redtorch –
distributed a multilingual survey via UCI's digital channels to gain an understanding of the behaviours, motivations and attitudes of multiple stakeholders – including fans, amateur cyclists, professional cyclists and National Federations
segmented these stakeholder groups by demographic and socioeconomic characteristics through the development of robust audience personas
supplemented first-party data with a global research panel which came up with initiatives for fan engagement as well as new cycling audiences
employed its proprietary audience growth model to identify markets best placed to have the greatest impact on audience numbers
'Redtorch's in-depth research and insights are invaluable and have been extremely well-received throughout the UCI,' Adrien explains. 'The Report will definitely help us understand and redefine our strategy for years to come.'
'It's been so rewarding to work with the biggest organisations in world cycling,' says Alex Ross, Director, Redtorch. 'Thanks to their clear brief, we were able to deliver a 100+ page Audience Analysis Report packed full of relevant insights. I truly believe the Report will shape how cycling content is delivered to fans on digital.'
For further information
Please contact:
Alex Ross, Director, Redtorch
T: +44 (0) 7703 183 029
E: alex.ross@redtorch.co
About UCI
Founded in 1900, in Paris (France), and now based in Aigle (Switzerland), UCI is the worldwide governing body for cycling. It develops and oversees cycling in all its forms and for all people, as a competitive sport, a healthy leisure activity and a sustainable means of transport, but also as a way to have fun.
UCI manages and promotes cycling's eight disciplines: road, track, mountain bike, BMX Racing, BMX Freestyle, cyclo-cross, trials and indoor cycling.
Learn more at www.uci.org
About Redtorch
Redtorch is a multi-award-winning marketing agency. Trusted by the biggest brands in the world of sport, it provides clear, data-driven insights and creative solutions to help clients understand, grow and engage digital audiences worldwide.
The agency has worked with many of the biggest organisations in sport, including the IOC, ANOC, Longines, ICF, City of Detroit, FEI, ISU, GAISF.
Learn more at www.redtorch.sport, Twitter/LinkedIn @redtorchltd
---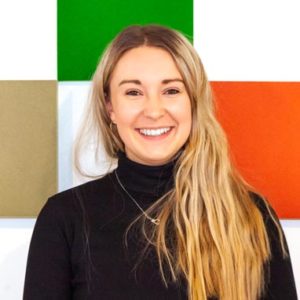 Eventing-obsessed, fan of all things travel and cooking related.
My most memorable sporting moment is…
My most memorable sporting moment is … 
Pippa Funnell winning Burghley Horse Trials for the first time in 16 years
I am happiest when … 
Outside with friends, family, dogs and horses
The sports person that best represents me is … 
Piggy French
The three things at the top of my bucket list are …
1. Complete a triathlon
2. See the Northern Lights
3. Sail around the Galapagos Islands
A quote I try to live my life by is … 
"The harder you work for something, the greater you'll feel when you achieve it."
All author posts