…the length of time since I attended the most recent industry event, Global Sports Week in Paris in February 2020. So, after the previous year's upheaval, it's safe to say that no one knew what to anticipate during Leaders Week 2021.
Although armed with proof of a double vaccine, there was still some uncertainty in the air. Should we shake hands, bump fists or elbows?
Jimmy Worrall delivered an introductory speech that put everyone at ease and set the tone for the days ahead. As soon as we started networking and attending conference sessions, it felt as if the previous 18 months had never happened.
Discussions centred around the impact of the pandemic and how fans engage with sport, the huge growth of and potential in women's sport, the benefits and challenges of private equity and the myriad of new technology on the scene.
Here are some of my observations:
Data
Data was a recurring topic of discussion and was broadly broken down into four areas: 
Audiences

 – the significance of rights holders understanding and communicating who their target audiences are, and how sponsorship will generate meaningful connections between brands and target audiences 

 

Building direct relationships

 - the value of first-party data in communicating directly with fans and incorporating commercial and sponsorship engagement messages and opportunities.

 

Extracting sales

 - the use of data to identify opportunities to extract purchases from audiences using innovative technologies such as Buzzer, which assist fans in experiencing moments of interest

 

Attribution

 - the use of "big data" to credit sales to brand building or marketing activations, creating the potential of establishing a clear link between sponsorship as a marketing activity and revenue generation by the sponsor – the Holy Grail
Redtorch creates campaigns and communications that engage and grow audiences. It's exciting to be able to immediately correlate sales to our creative effort. 
Brand and Audience
Sally Bolton, CEO of the AELTC, and Tim Davie, Director General of the BBC, spoke about change management and the challenges of looking after established brands. They are custodians of a product or service that must innovate to remain fresh and relevant yet respect years of heritage.
"You have to understand your fans and viewers and what they want before exploring reform. We're here to serve audiences" Tim Davie, Director General, BBC
What was apparent was that both are extremely clear about the brands they represent, how to promote them, and that they exist to service audiences. As a result, both sounded adamant about being customer-focused, with constant attention in identifying audience interests and behaviours to drive change. This was a great reminder that our industry is all about people, and that in order to succeed, we must use research to stay focused on consumers and their needs.
Redtorch has a Research & Performance Lab devoted to assisting our clients in maintaining a customer-focused mindset. We combine our industry-leading #SportOnSocial technologies with science-based research methods to ensure clients make the right strategic and commercial decisions.
Big wins but… 
 Leaders Week is a commercial sports-focused event and attracts the biggest and most commercially successful rights holders in the world. 
 During the event, I listened to discussions regarding money in sports, and the consensus was that bigger sports will get bigger and will attract more rights fees and monetization opportunities. There's nothing new here. But there's a concern the gap between the 'haves' and 'have nots' could widen further as those that have wealth to explore new technology (e.g. blockchain, the metaverse etc) will benefit further from being early adopters.
Small and medium-sized sports will continue to face growing challenges. But growing interest in women's sport and wellness achieved through outdoor active lifestyle could present opportunities for sports that connect with lifestyle. There are actions that these sports can do to strengthen their position and make themselves more appealing to audiences. 
Here are  few recommendations: 
Brand clarity - be clear about your brand, what it represents and creatively promote it in your messaging and storytelling. 
Audience research - invest in research to better understand your target audience. It is critical to be able to define who your target consumers are and how you can build significant brand engagements for sponsors. It will also inform your content and paid media strategies to accelerate digital performance. 
Audience growth - while larger sports already have large audiences to monetize, mid and smaller sports should still prioritise audience growth. 
First-party data - make sure you have a strategy (alongside audience growth) to capture relevant data to build intelligence that can be leveraged in future 
Creativity is key - a great creative strategy is required to attract attention and inspire action, whether the aim is to grow audiences, activate sponsors, or acquire first-party data.
---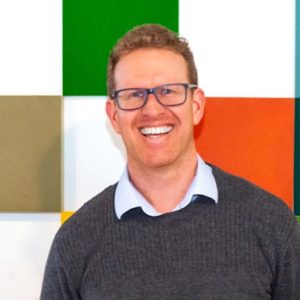 Family-man and entrepreneur. Loves a BBQ on the beach with friends (whatever the weather) as much as running across the North Downs (whatever the weather) with Meggie (my dog) by my side.
My most memorable sporting moment is … 
Spectating: the 2003 Rugby World Cup final, watching Jonny Wilkinson's drop goal sail through the posts, made better through watching it in the Walkabout bar in Covent Garden.
Participating: lining up for Auckland University Colts in my first game in New Zealand back in 1997. It was one of those moments where you step up and be counted or get stepped on. Thankfully I chose the former.
I am happiest when ...
On skis – water or snow – doesn't matter. Ideally with my family in tow.
The sports person that best represent me is … 
Richard Hill (former England Rugby No. 6) – nothing flash, quietly going about his business delivering high performance and inspiring those around him.
The three things at the top of my bucket list are …
1. Visit Mount Everest basecamp
2. To windsurf after work every day in the Summer
3. Learn how to play the Ukulele
 A quote I try to live my life by is ...
"Champions do extra."
All author posts