#Tokyo2020 is set to be the most digital Olympic Games ever.
With sports unable to share video footage, thinking 'different' when planning social media content has become more critical than ever.
Here are 5 of our favourite pieces of content so far…
1.World Sailing: pre-Games interviews 
Each of World Sailing's channels has used pre-Games athlete interviews to engage friends, family, fans and the entire sailing community. The aim? To build anticipation and excitement ahead of the Games.
Creativity Rating out of 5: 🎨🎨🎨
2. Swimming Australia: graphics and animation
Swimming Australia visualised the women's 4×100 Freestyle finals – with a gold medal and a new world record – by using graphics, animation and data. Why not take a look at the race? (without video footage of course!).
Creativity Rating out of 5: 🎨🎨🎨🎨
3. UCI: the triumph of Anna Kiesenhofer
We did create this so may be a little biased, but we think the combination of audio, graphics and emotive images brought to life the story behind Anna Kiesenhofer's incredible gold in the Women's Road Race. She isn't a professional rider, and she doesn't have a team … but she shows every bit of the true Olympic Spirit.
Creativity Rating out of 5: 🎨🎨🎨🎨
FIG used a 'question time' format with gymnasts Simone Biles and Max Whitlock to attract new audiences into watching the Olympics on TV.
View this post on Instagram
Creativity Rating out of 5: 🎨🎨🎨
5. World Athletics: preparation
Everyone is talking about what happens during the Games. But how important is the preparation before? Katerina Stefanidi gives an insight into what she did ahead of her Olympic title defence. 'The belief that I'm the most prepared in the room calms me down.'
View this post on Instagram
Creativity Rating out of 5: 🎨🎨🎨
---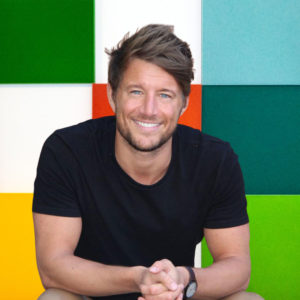 I'm a sport-obsessed film lover with a passion for evidence-based marketing. I'm proud to own an agency that's become one of the most trusted in world sport.
My most memorable sporting moment is … 
Spectating: Liverpool beating AC Milan in 2005 to win the UEFA Champions League.
I am happiest when … 
With family.
The sports person that best represents me is … 
Frederik Fetterlein (Danish Tennis player... worth a google).
The three things at the top of my bucket list are …
1. Complete an Ironman for the charity MIND
2. Learn a (new) language
3. Work with the NFL
A quote I try to live my life by is … 
"Life is as good as the memories you make."
All author posts