The Fédération Equestre Internationale (FEI) has partnered with Redtorch to launch #WeDontPlay.
The Olympic and Paralympic campaign celebrates the unique connection between horse and athlete putting the spotlight on a sport where all genders compete against each other, and age is not a factor.
The digital campaign kicked off with a powerful video created around the message "We Don't Play. We jump, we fly, we ride!" Highlighting why equestrian really is a sport like no other and brings together the equestrian community in the spirit of Olympism after some challenging times created by the Covid-19 pandemic. See it here #WeDontPlay: Welcome to Tokyo 2020
Since its launch the #WeDontPlay video has had over 612,000 views, a reach of 5.6 million and 53,500 engagements across the FEI's digital channels including Facebook, Instagram and Twitter.
"What a privilege it has been to work with our partners, the FEI, to deliver this campaign. People have preconceptions about equestrian sport. We want to tell a different story, a story about a sport where gender is irrelevant, and age is no barrier." says Alex Ross, Director at Redtoch
We made sure to retain FEI values to drive and develop equestrian sport globally in a modern, sustainable and structured manner with guaranteed integrity, athlete welfare, equal opportunity and a fair and ethical partnership with the horse.
"We are pleased with the global reaction to the start of the #WeDontPlay campaign," FEI Commercial Director Ralph Straus said.
"The messages in the launch video clearly speak to equestrian fans who will be tuning in globally to watch their sporting heroes in Show Jumping, Dressage and Eventing.
The Olympic and Paralympic Games are a fantastic platform to take equestrian to the world and we hope that it will inspire people to learn more about, and get involved with, the sport."
About Fédération Equestre Internationale (FEI) www.fei.org
The FEI is the world governing body for horse sport recognised by the International Olympic Committee (IOC) and was founded in 1921. Equestrian sport has been part of the Olympic movement since the 1912 Games in Stockholm. The FEI is the sole controlling authority for all international events in the Olympic sports of Jumping, Dressage and Eventing, as well as Driving, Endurance, Vaulting and Reining.
The FEI became one of the first international sports governing bodies to govern and regulate global para sport alongside its seven able-bodied disciplines when Para Dressage joined its ranks in 2006. The FEI now governs all international competitions for Para Dressage and Para Driving.
About Redtorch
Redtorch is an award-winning digital marketing and communications agency trusted by the biggest brands, rights holders and sponsors in sport. We provide data-driven insights and creative solutions to deliver digital and social outcomes that matter to our clients.
---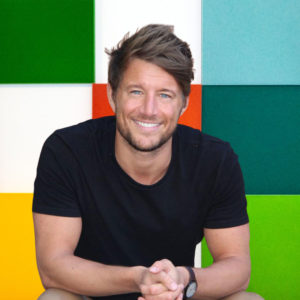 I'm a sport-obsessed film lover with a passion for evidence-based marketing. I'm proud to own an agency that's become one of the most trusted in world sport.
My most memorable sporting moment is … 
Spectating: Liverpool beating AC Milan in 2005 to win the UEFA Champions League.
I am happiest when … 
With family.
The sports person that best represents me is … 
Frederik Fetterlein (Danish Tennis player... worth a google).
The three things at the top of my bucket list are …
1. Complete an Ironman for the charity MIND
2. Learn a (new) language
3. Work with the NFL
A quote I try to live my life by is … 
"Life is as good as the memories you make."
All author posts