The 33 sports participating in the Tokyo 2020 Olympic Games (23 July-8 August) are acutely aware of the huge opportunity to build new audiences.
This is especially so for smaller or 'niche' sports. Under normal circumstances, lack of brand awareness and financial clout can prevent these sports from competing for larger audiences. The Olympic Games are a unique opportunity to break this mould.
The Games provide an unparalleled opportunity to inspire audiences with gripping competition and exciting narrative. The massive viewing figures for Olympic curling are a classical example of how this works. Each sport needs a unique digital strategy to cater for new fans and involves working with IOC channels/partners to amplify their narrative across all forms of social media.
Photo 8361077 / Sport © Bdingman | Dreamstime.com
But with rigid restrictions on what International Federations (IFs) are allowed to broadcast via their own digital channels, how can smaller sports capitalise on and grow their audiences?
The challenge is to become more relatable. This means using the Games to start a new customer journey for sports fans and for those who come to sport only for the Olympics. The aim is sustainable audience growth during and after the Games. This will increase subsequent marketing potential.
Now let's talk specifics.
Tokyo 2020 will have exceptional digital coverage, allowing audiences to choose what, when and how they watch a sport.
Your audience growth strategy should dissect each phase of the Games and answer these questions:
1. Pre-event: how can we encourage more people to watch our sport during the event?
2. During event: how can we engage audiences and capture their attention throughout the event?
3. Post event: how can we maintain interest and keep audiences engaged with our sport when the event is over?
Photo 172079508 / Sport © Ammentorp | Dreamstime.com
Goal: create a reason for people to watch and engage with your sport.
· Be proactive.
· Creativity is key. To capture new interest, present your sport in a fresh, vibrant way.
· Make sure your creative strategy – which might include boosting the entertainment value/relatability of your sport and overcoming preconceptions – appeals to casual sports fans who might want to watch/engage with a new sport.
· Great creative ideas centre around extensive research into audience interests, behaviours and motivations. Understand the relevant market intelligence that puts insights into context. Play to your strengths.
Here are just 3 examples of IFs that have been proactive ahead of the Games.
(i) The World Taekwondo's demonstration team participated in America's Got Talent (AGT). Within a week the AGT video generated over 40 million views. World Taekwondo experienced its largest growth levels across all social media channels and Google searches for 'World Taekwondo' were the highest in three years.
(ii) The International Equestrian Federation (FEI) partnered with our very own Redtorch team to create its #WeDontPlay campaign. The focus was on reframing the sport in people's minds: overcoming preconceptions and enticing them to want to learn more through watching equestrian sports at the Games.
(iii) The Badminton World Federation (BWF) and Redtorch campaign #RaiseARacket focussed on galvanising athletes, fans and individuals who participate in the sport for fun. To get a racket in their hand, to play, and to show their support for athletes about to compete in the Games.
Goal: establish how audiences can engage directly with your sport.
· Throughout the Games, your competition narrative will develop and grow, capturing interest from both core and casual fans. Earned media will amplify this narrative, especially in countries where athletes are successful. However, to engage new audiences, your creative content must look to relate to broader audiences by appealing to their values, emotions and motivations.
· Messaging (competition and non-competition) should be consistent and transparent across every digital touchpoint. It must have simple and clear calls to action. Provide incentives to new audiences so they follow your sport on social media and sign up to receive more content.
Goal: keep motivating audiences so they provide your sport with continued engagement and support.
· Leisure time is a precious. Work hard to convince people to spend it connecting with your sport.
· Nurture interest and grow trust.
· Keep the customer journey moving to increase engagement in other events (e.g. World Championships/World Series).
The Olympic Games are always incredible. Tokyo 2020 will be no different,
Your IF cannot help but benefit from reaching new audiences on the global Olympic platform. And a touch of creativity will surely help maximise digital audience expansion – and subsequently marketing growth potential – once the Games have ended.
---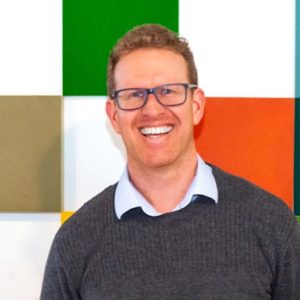 Family-man and entrepreneur. Loves a BBQ on the beach with friends (whatever the weather) as much as running across the North Downs (whatever the weather) with Meggie (my dog) by my side.
My most memorable sporting moment is … 
Spectating: the 2003 Rugby World Cup final, watching Jonny Wilkinson's drop goal sail through the posts, made better through watching it in the Walkabout bar in Covent Garden.
Participating: lining up for Auckland University Colts in my first game in New Zealand back in 1997. It was one of those moments where you step up and be counted or get stepped on. Thankfully I chose the former.
I am happiest when ...
On skis – water or snow – doesn't matter. Ideally with my family in tow.
The sports person that best represent me is … 
Richard Hill (former England Rugby No. 6) – nothing flash, quietly going about his business delivering high performance and inspiring those around him.
The three things at the top of my bucket list are …
1. Visit Mount Everest basecamp
2. To windsurf after work every day in the Summer
3. Learn how to play the Ukulele
 A quote I try to live my life by is ...
"Champions do extra."
All author posts